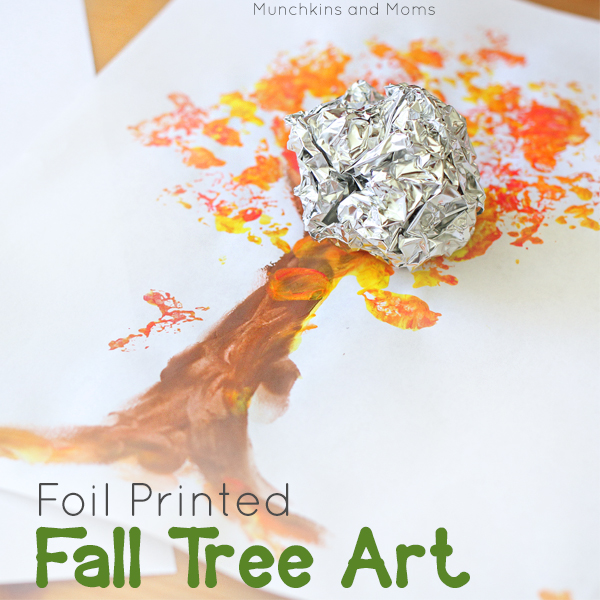 I love painting projects! I think there's a lot of lessons (indirect and direct) we can teach students through art. Our Painting with Tools and Sandal Art were used to support flexible thinking skills, Friendship Art was a great way to talk about and practice being a good friend to others, and we have many more art projects that can be paired with books to support literacy! Today's art project involved using foil to make beautiful fall tree paintings. This project makes a wonderful way to talk about how trees transition from summer to fall!
Supplies
This post contains affiliate links


How to make foil printed trees
We started by crumbling up a piece of foil to create the tool which we would use for creating the leaves on our tree. Crunching up the foil was a great sensory experience, and my son was excited to be using an interesting item to paint with again!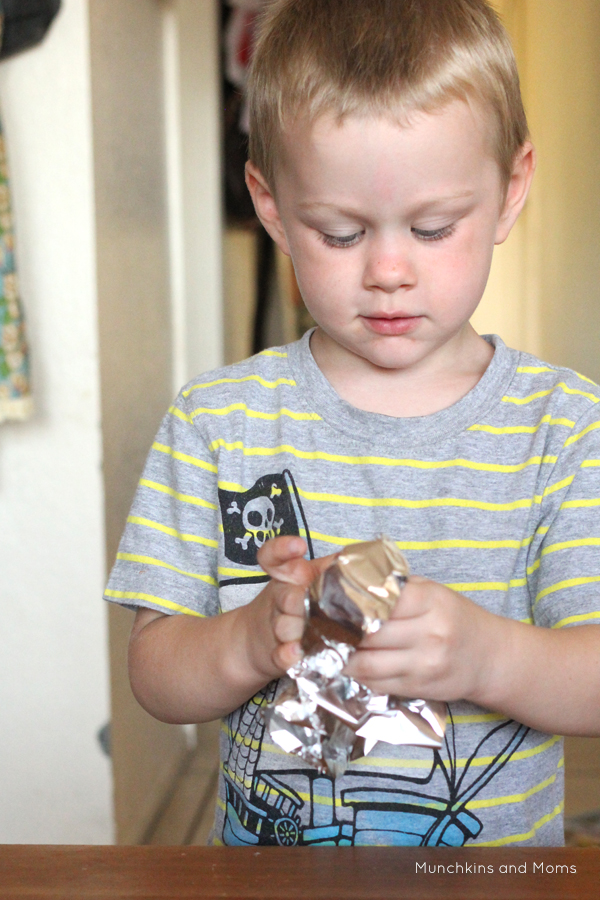 I poured a few fall-ish paint colors on a paper plate and invited my son to start painting. All he had to do was dip his foil in the desired color and print it right on his paper! Easy peasy (and it came out totally beautiful!)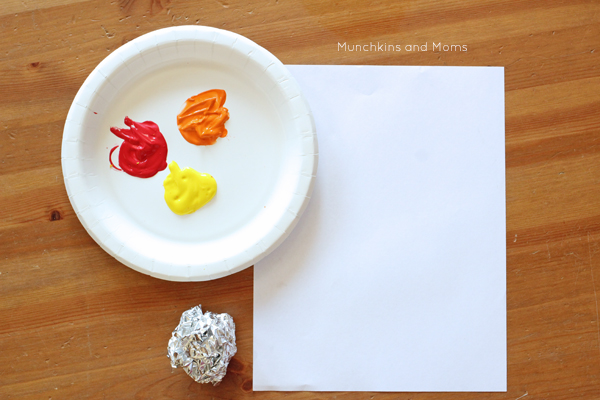 Allow kids to observe how using different amounts of pressure on the foil creates different effects on the painting. A light touch will create light and airy trees, while a firmer pressure will create fuller and colorful foliage!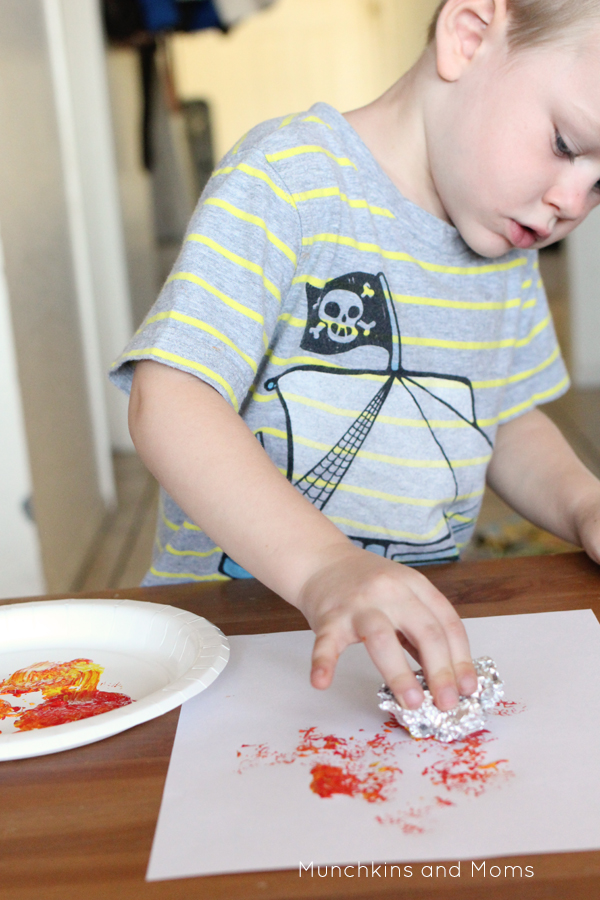 The colors mixed beautifully and the wrinkles in the foil made the perfect "crunchy leaves" on our trees! I am still happily surprised and how wonderful these prints came out!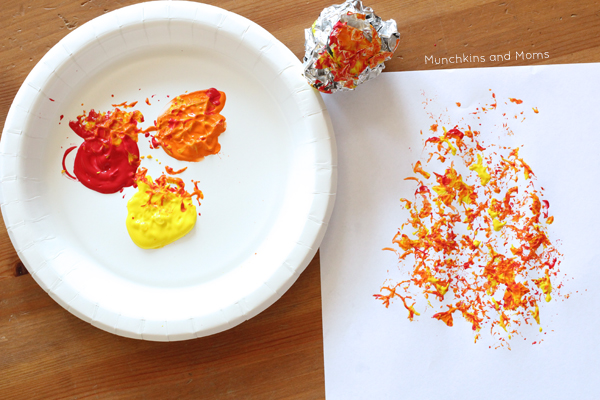 When we were satisfied with our fall foliage, we simply finger painted brown paint on our paper to make the tree trunks and branches.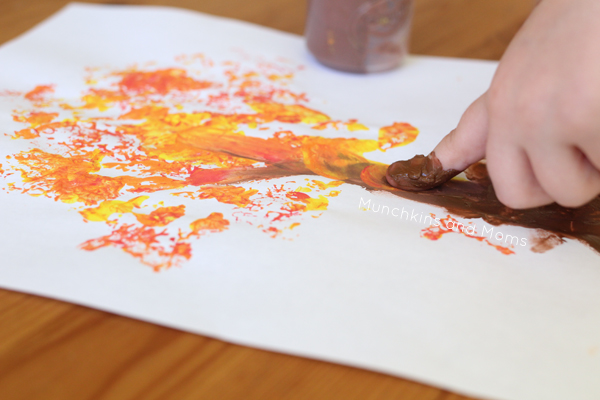 I'm not going to lie, I had just as much fun painting these trees as my boys did! I think we may be making an entire forest pretty soon 😉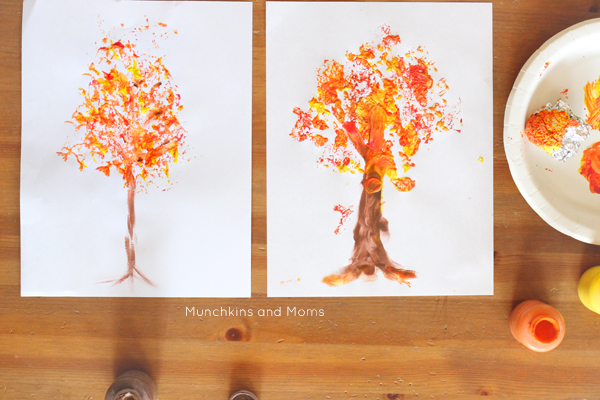 Looking for other tree art activities?  I just co-authored a preschool unit plan full of FALL THEMED PRESCHOOL ACTIVITIES!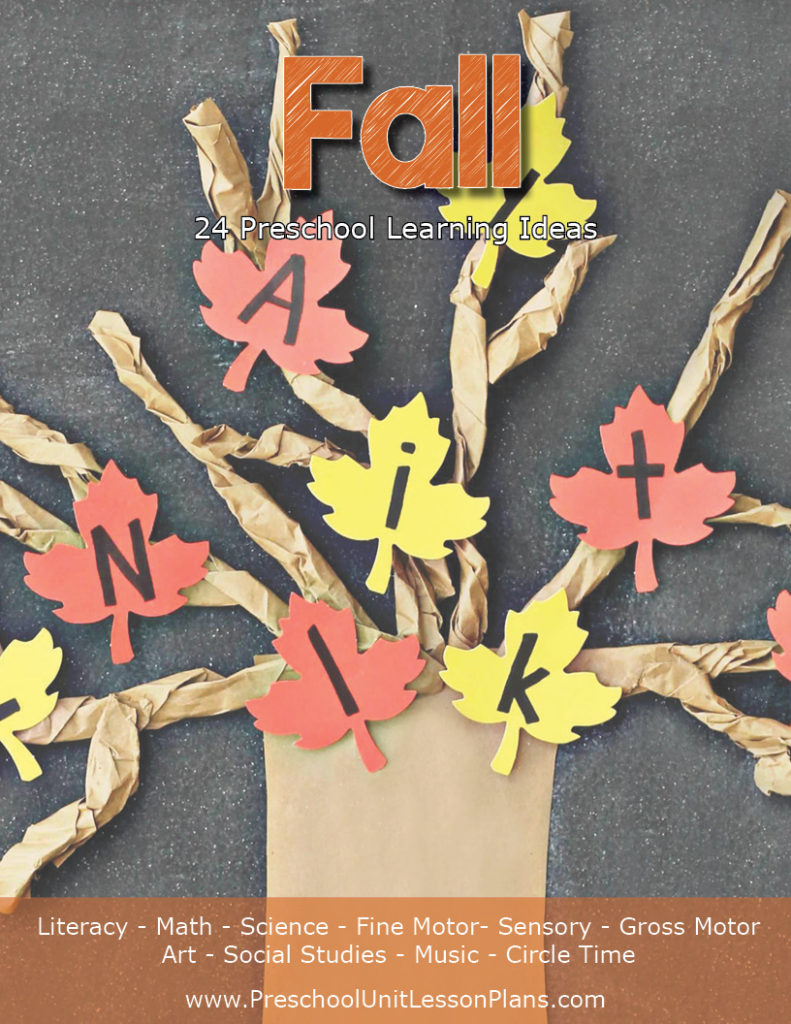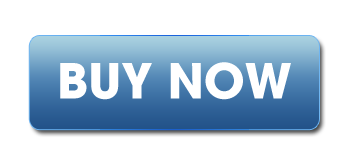 This book will give you all the guidance you need for teaching preschoolers about the fall season. Every activity includes a photo, book suggestion, skills targeted, activity list, and instructions.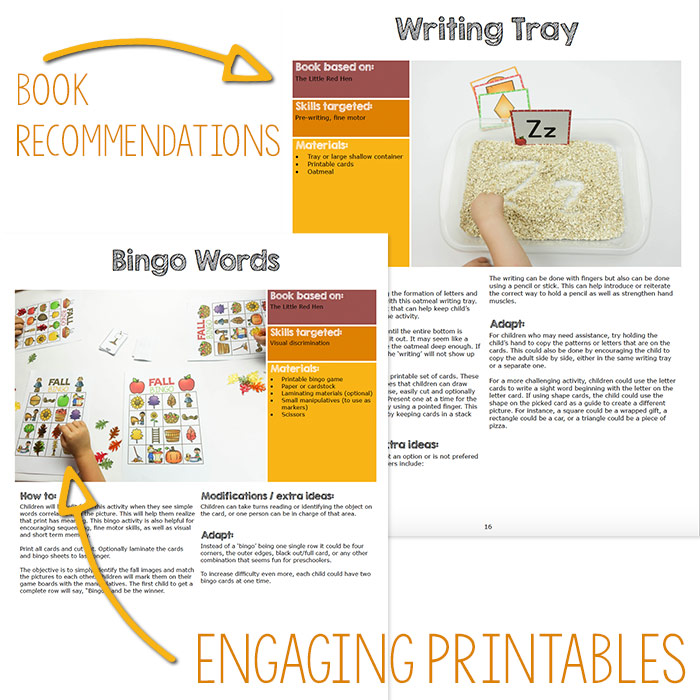 Here's a peek at some of the 24 activities included in this book: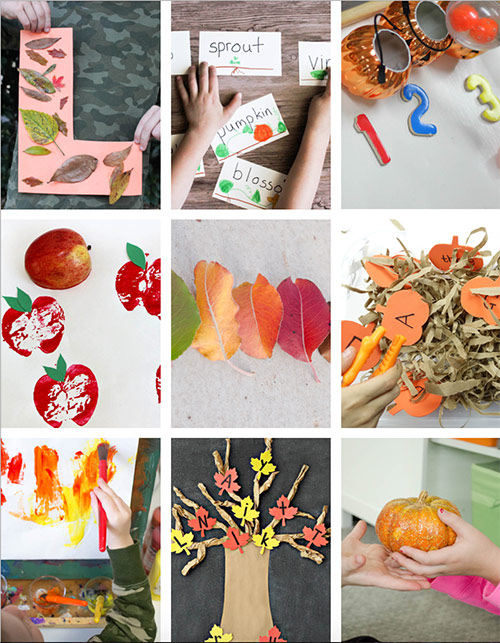 Besides activities, there are also song recommendations, printables, and circle time ideas!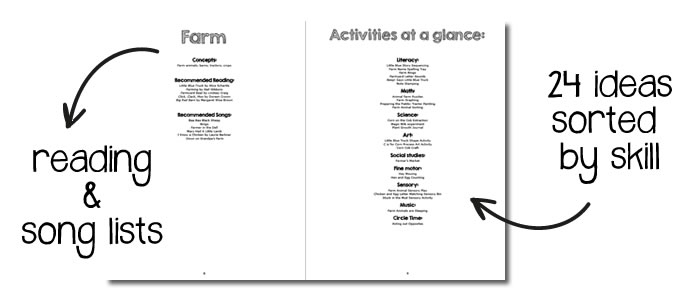 Buy this resource now and save time planning your fall lessons!