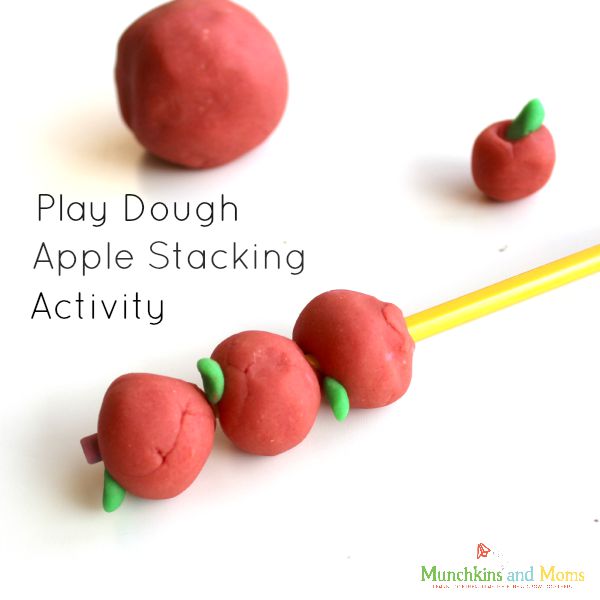 I love sitting in the afternoons and planning home preschool activities. This week I have been pinning tons of apple activities, many which were inspired by the book 10 Apples up on Top (this paint stick activity from Mom Inspired Life is one of my favorites!) And since there is a special place in my heart for activities inspired by books, my wheels started turning as I thought about how we can learn through play based on this classic book as well. Thus was born this play dough apple stacking activity!
Supplies
Don't you love activities with short supply lists?!? If you already have the play dough on hand, this activity can be pulled out and ready to use in less than a minute! We actually started by watching a reading of the book on YouTube (I can't seem to find our hard copy of the book anywhere). Then, I presented the pencil and play dough and encouraged my boys to "stack" 10 apples on through it. They happily accepted the challenge!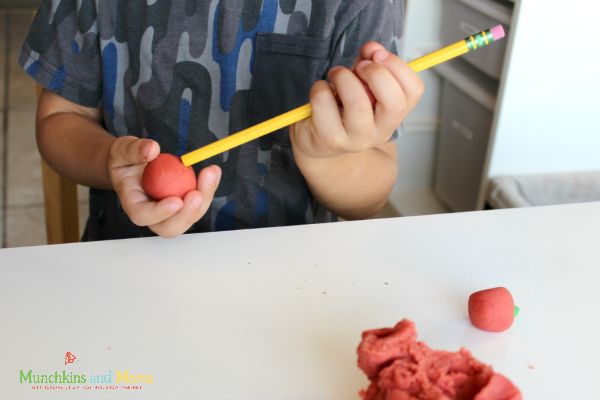 Rolling and manipulating play dough is great fine motor work! Cannon and I were able to stack 5 apples on the pencil when little Hunter Bear wanted a turn at it too.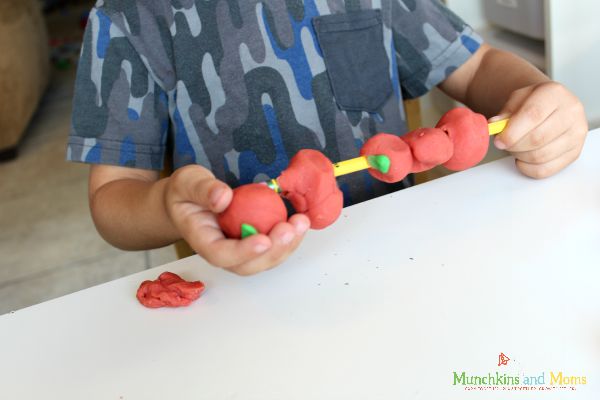 Hunter helped me roll a few more apples in hopes that we would actually be able to stack 10 of them on the pencil.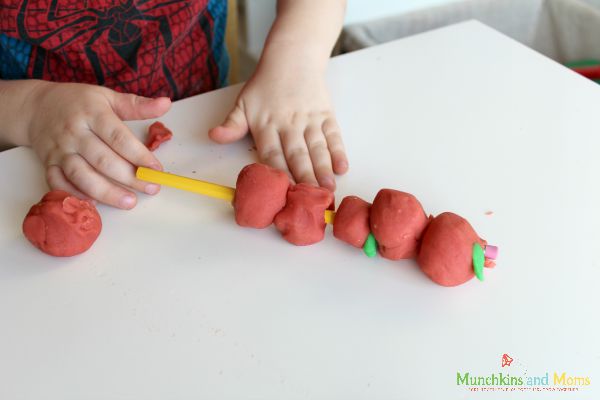 The boys noticed that very small apples did not stay on the pencil very well, while large ones didn't leave us enough room to add more apples and reach our goal of 10 stacked on top.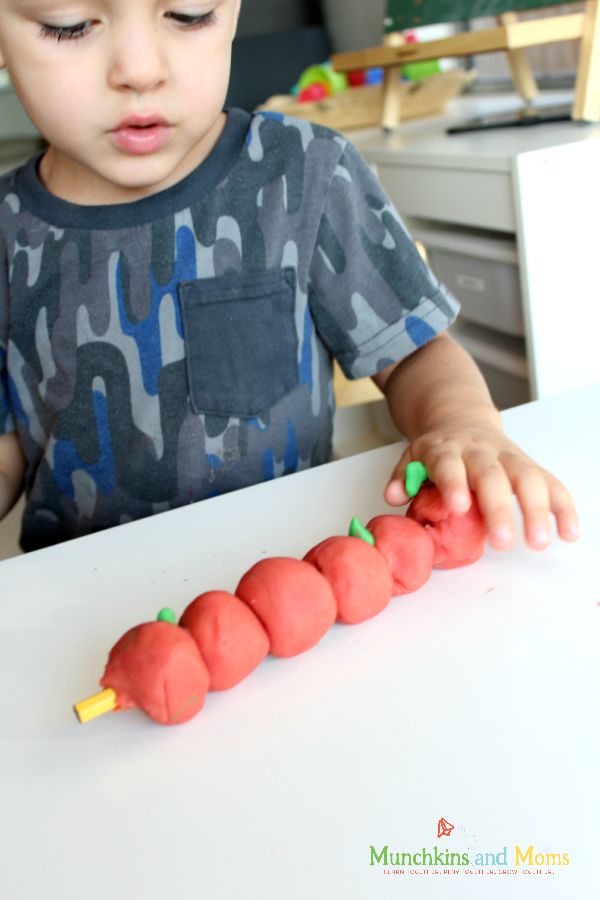 This activity gave us LOTS of opportunities to practice counting and using 1-to-1 correspondence. My kids enjoyed the challenge of trying to fit 10 apples on the pencil, which was a great opportunity to develop reasoning and problem solving skills (let's make the apples smaller, maybe we can try squishing them closer, etc.). How do you think your kids would enjoy this challenge? Try it and let us know your thoughts!