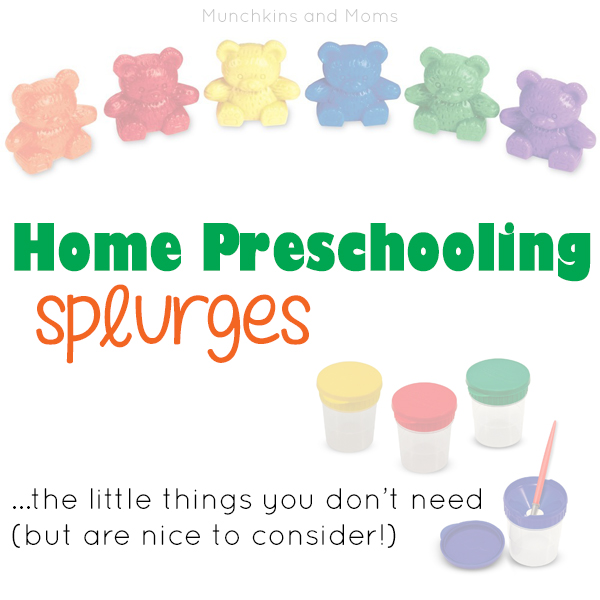 A homeschool mom walks into a science lab supply store…what happens next may shock you!! Hint… it might include departing with all kinds of EduLab laboratory equipment!
Click bait aside…no one's really going to be shocked about what happens when a homeschool mom walks into a teacher supply store. She is going to walk out with more bags than her arms can carry. August through September is the Christmas season of school shopping and a homeschool parent's dream. We go in with a list of basic supplies, and come out owning half the store- "You get construction paper! You get glue sticks, you get another globe" (you can never have too many globes, right?!), then we have to face the bill. Did we really NEED all of that? I mean, other than the globe, of course (because have you seen a Pottery Barn catalog? Globes can totally double as decor). But the rest of the stuff, how much was really necessary and how much could have been left behind?
As a frugal mama at heart, I'm here to help out. I've already created a list of the basic supplies you'll need for home preschooling, now I'm here to set you up with a splurge list. These supplies are by no means necessary to homeschooling…but they sure are nice to consider. They can help homeschooling routines run a little smoother, make your school rooms look a little more special, or just offer some nice variety in lessons.
Homeschooling can quickly become expensive if you don't budget ahead of time for any learning materials you might need. Because of this, if you or your partner have ever experienced money troubles, you might even have considered taking out a payday loan. As this guide to payday loans at Lendingexpert.co.uk explains, before committing to borrow any money, you should first do some research and weigh up all the different loan options to ensure that this is the correct route to take for you and your family.
Consequently, I am not endorsing that you immediately invest in any of these. Take your time to think about them. Read the Amazon reviews. Add your dream items to your cart and simmer on them a few days before deciding to hit the "buy now" button. I just want you to know that in the end, these products are all optional (but fun to splurge on if there's some extra spending room in your budget 🙂 )
This post contains affiliate links
Art Supply Splurges
I'm adding these first because this is where I tend to splurge!
(Note: I think it's important that kids have the opportunity to explore several different art mediums, but these supplies are considered "extras" in our house. They go beyond the basic tools and are great gift ideas!)
Paint Rollers or Funky Brushes
Painting Aprons/Smocks (These DIY aprons made from jeans are great!)
Paint Pallette (see our DIY version here)
Art Easel (See a simple way to make an easel from a pizza box here!)
Homeschool Supply Splurges
Any type of educational poster. They really aren't necessary.
Electric Pencil Sharpener (see how handheld sharpeners are great for fine motor skills!)
Preschool Calendars (a paper one would work just fine)
Miscellaneous Splurges
Counting Bears (instead, refer to this list of Free and Affordable Manipulative Choices)
Alphabet Construction Sets (yes, we splurged on these)
MagnaTiles (Another splurge we invested in. They get used daily.)
Sand table/ Water table (we love these and use them a ton outside. Not necessary, but very fun!)
…And that complete my list of homeschool splurges. Some of these products we have chosen to invest in, and some we haven't. Where do you stand on these supplies? Have you chosen to invest in any of these?