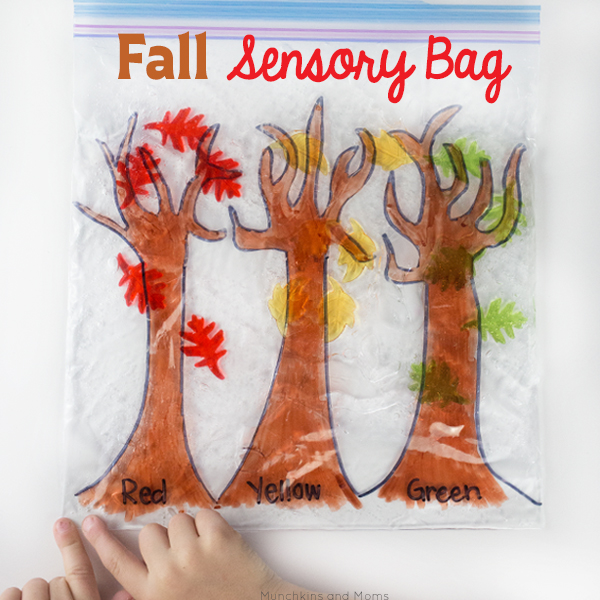 Are you surrounded by the colors of fall?
Not us. We are surrounded by snow 🙁 Apparently North Dakota doesn't really have a fall season, so we're making our own fall with fun crafts and activities. Today we made a sensory squish bag which worked on fine motor skills and word recognition (all while giving my sensory-seeking kiddo something to enjoy!).
Supplies for Fall Sensory Bag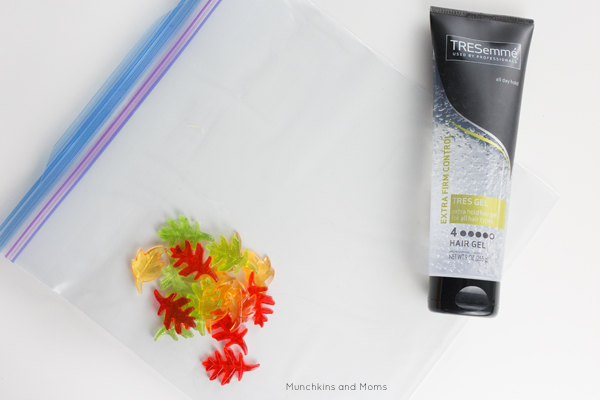 This post contains affiliate links
Gallon Ziplock bag
Hair gel (we used 12 oz.)
Plastic leaves (called "table scatter")
Permanent markers
Rubbing alcohol
Cotton ball
I prepped the project by using the rubbing alcohol and cotton ball to clean off any writing on the plastic bag.
Next, I drew three trees on the bag using a permanent marker (don't laugh- I know my branches look more like tentacles than actual tree branches!)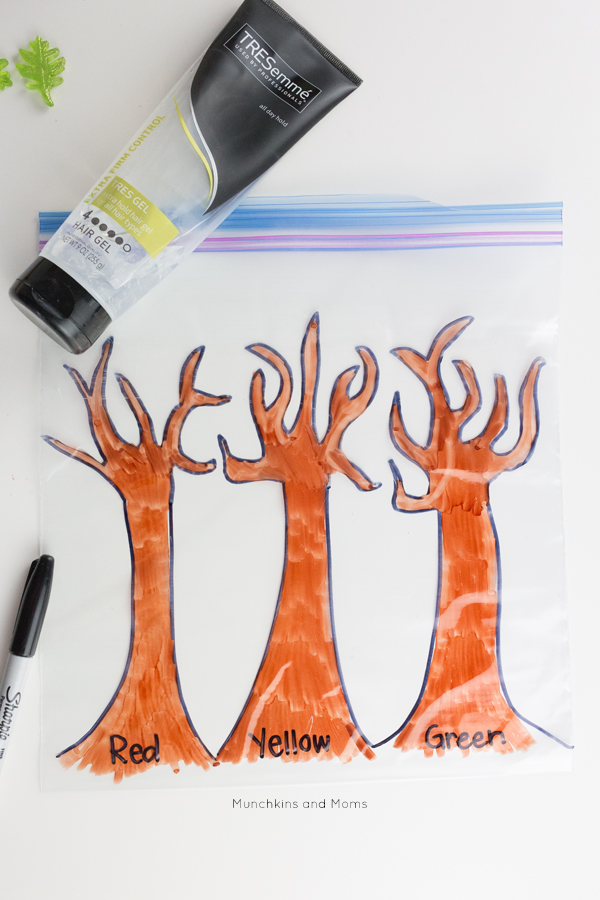 I labeled the trees "red" "yellow" and "green" to correspond with the leaf colors.
Next, I added the leaves and the clear hair gel to the bag (we used about 12 oz.). I squished it all up nicely and invited my kiddos to come play!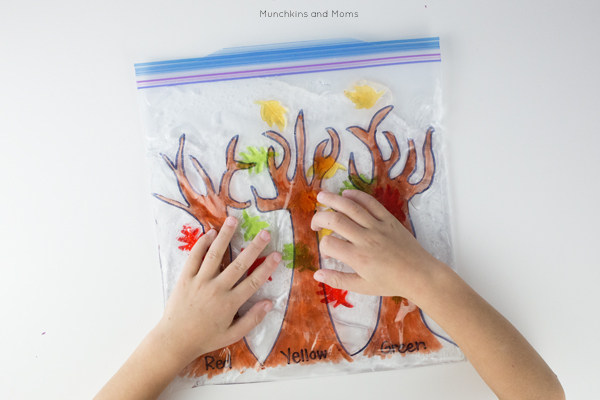 My five year old was really excited to get his hands on this bag! Since these are also sight words we are working on in our house, it made for a great word recognition activity! (and isn't this activity soooo much better than memorizing words off of flashcards?!?)
If your munchkin isn't ready for sight words, you can always just let them explore the bag in an open-ended way.
Other ways to use this sensory bag:
Offer it as an activity to do while you read aloud a fall book (some kids will sit longer and listen more attentively if they have their hands busy!)
Incorporate prepositions as you and your child squish the bag together (leaves are on the braches, they are above the tree, they are near the trunk, etc.)
Count each colored leaf. Compare the numbers using phrases like "more than, less than", and "equal to".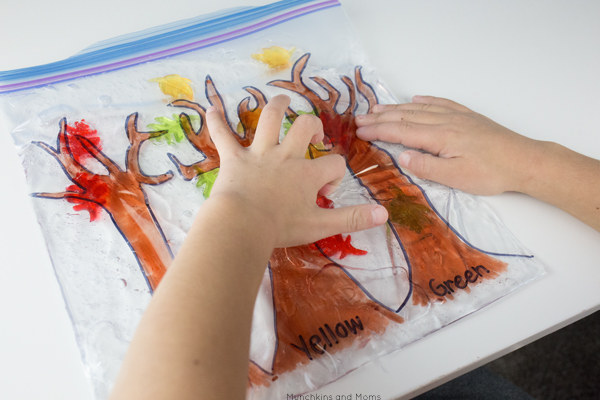 Tip: Some children may try to pick up the bag and squish it all around. Be careful with this technique as the bag my break and gel may squeeze out. Encourage kids to keep the bag flat and use their fingers to slide each leaf around instead.
Did you love this sensory bag idea? The idea was inspired by Jamie at Hands on as We Grow's button and hair gel activity. 
Get more easy ideas from Jamie in her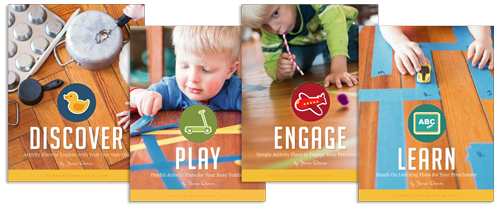 This bundle gives you easy-to-implement daily plans to help your kids discover, play, engage, and learn at home! Read more about the activity bundle here.