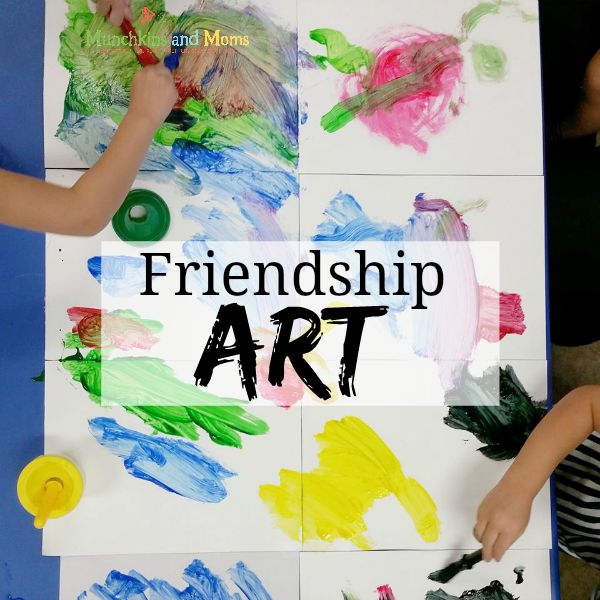 Last week, the Early Childhood Education Team and I wrote posts covering the topic of how to teach kids to make and be a good friend. After reading all the posts, I realized what an important topic this is and I decided to spend some more time on it with my kids this week. If you follow Munchkins and Moms on Instagram, then saw we have already started working on our "Friends Can" book from The Educator's Spin on it: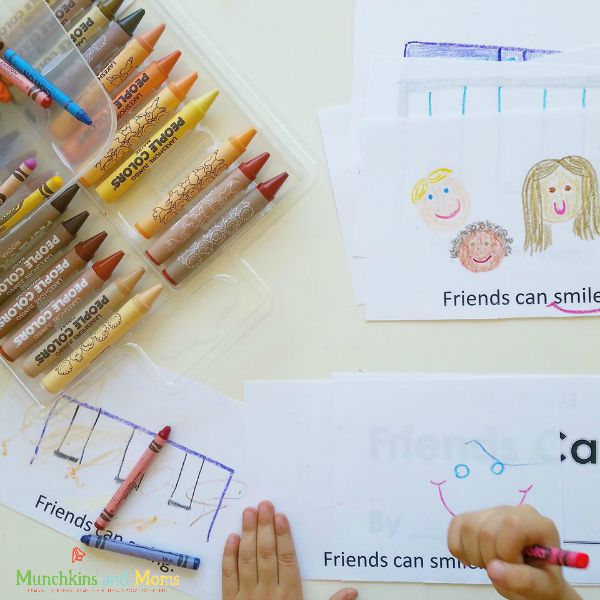 I also knew I would be teaching the nursery kids at my church about the friendship of David and Jonathan on Sunday. In the lesson, we talked about all all the qualities a good friend has: they play with us, share with us, they don't try to make us cry, etc. After the lesson we made what I called "Friendship Art," which was a huge hit with the kids so I decided to share it with you all as well.
This post contains affiliate links.
Supplies:
Paintbrushes/ paint cups
Enough paper for each child in the group
Scotch tape
I prepped the activity ahead of time by taping each piece of paper together in a rectangular mural. I explained to the students that we were going to be making cooperative friendship art. That meant they would be working together with their friends to create a large painting, and at the end of the day each child would get to take a piece of the mural home. I love the fact that none of them knew which piece they would receive, so they worked on making each paper a beautiful work of art!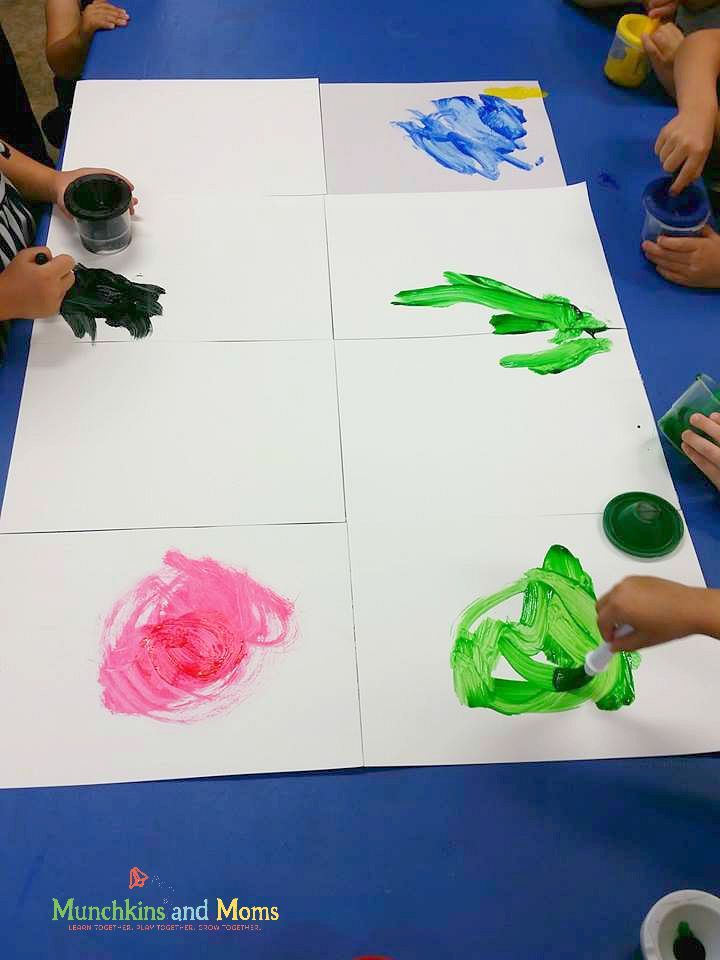 Besides learning to work together to make art, the kids also had a great time mixing colors! They were ecstatic to show me each time they mixed a different shade of green or red! Didn't they do a fantastic job on the mural?!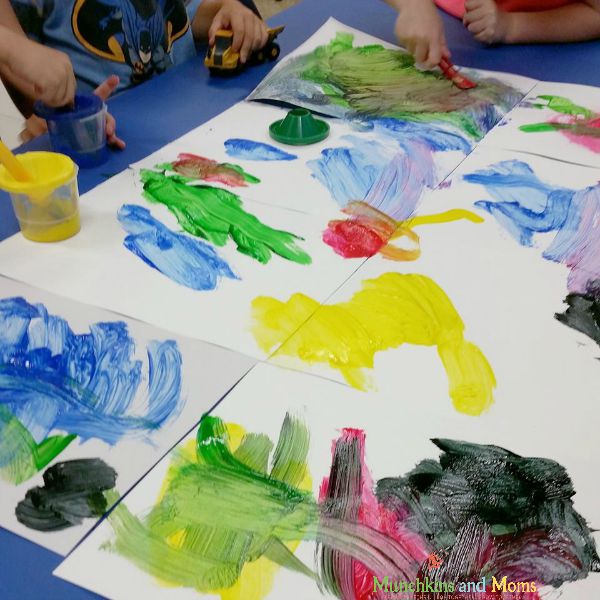 Besides the biblical story of David and Jonathan, this activity would work well for any preschool friendship unit. Looking for a book to pair this activity with? I think Friends by Helme Heine would be a great choice!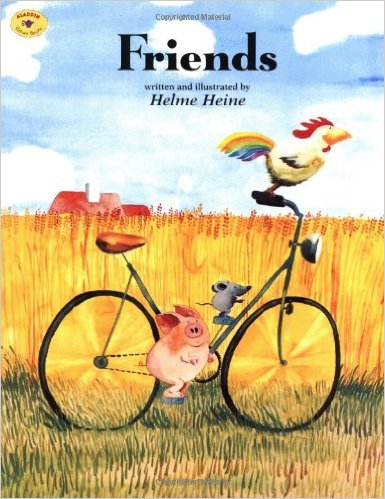 Don't forget to pin this idea for later!