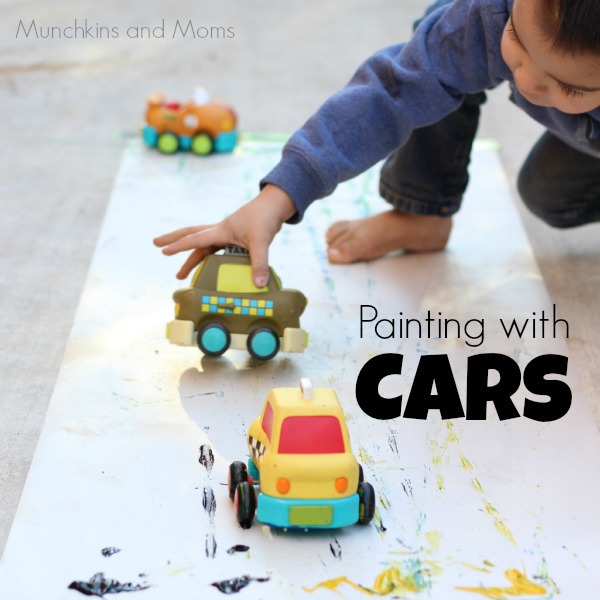 The weather here is starting to turn chilly, but that doesn't stop my boys from wanting to play outside all. the. time. After an especially good day yesterday, I decided to set up a special outdoor activity for my boys that they loved!
This post contains affiliate links
Supplies
Several months ago we Painted with Tractors on a much smaller scale, so this activity wasn't a completely new thought for my boys. The two elements that made this special was the larger scale of the activity and the fact that the cars could propel themselves forward through the paint and RACE! So fun and so easy to set up!
I started by taping the butcher paper to the floor and squirting a dash of paint at the start line. (We always use washable paint, which hosed down easily when cars went astray from our butcher paper track).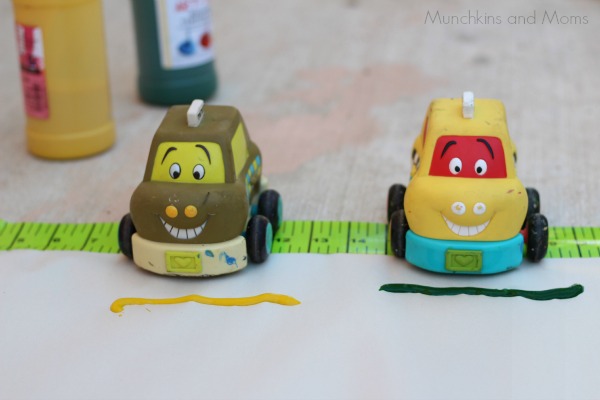 To paint we just pulled the cars back and watched them drive across the paper leaving a trail of paint behind them!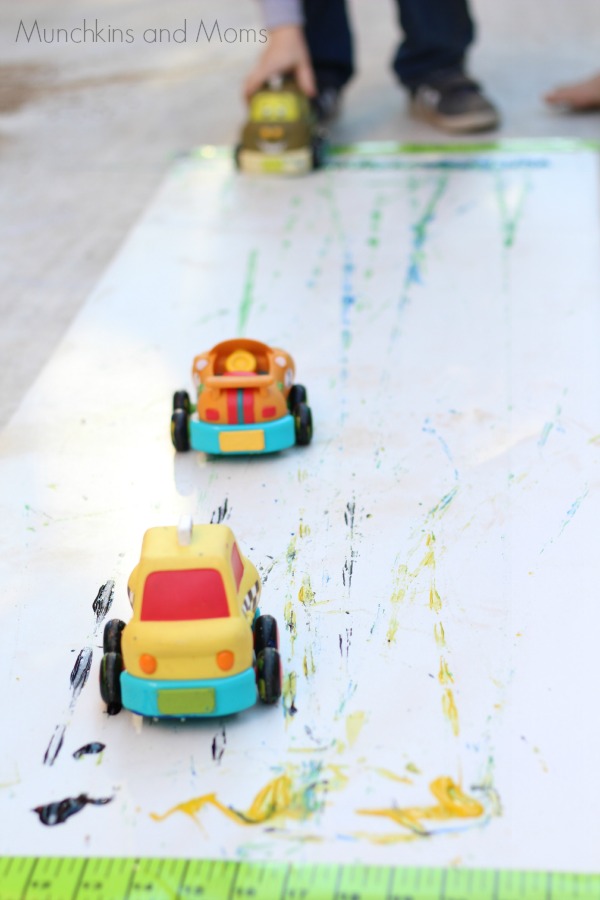 Since we didn't use a lot of paint, the middle of the track was pretty bare. We fixed that by just jumping right on the track and painting it up!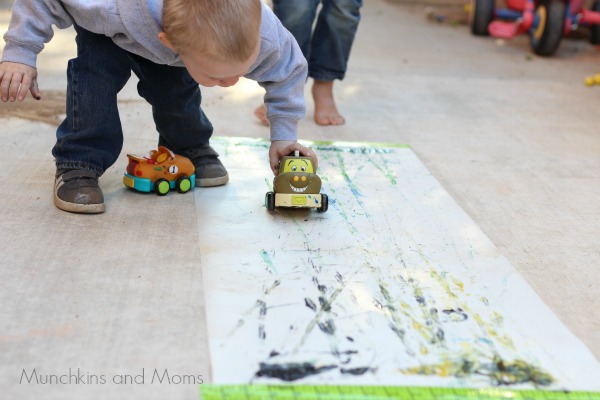 Ways to extend the activity: Put the butcher paper on a slide or other makeshift ramp to really watch the cars fly!
This would be a fantastic activity to go along with a preschool transportation unit, or as an activity at a messy play dates! Share this post with some play date buddies (or co-teachers!) and get ready for fun!
I love to see how you all interpret our activities with your kids! Snap a few pictures and post them on Instagram with the hashtag #munchkinsandmoms so I can see the fun!