{For your convenience, this post may contain affiliate links}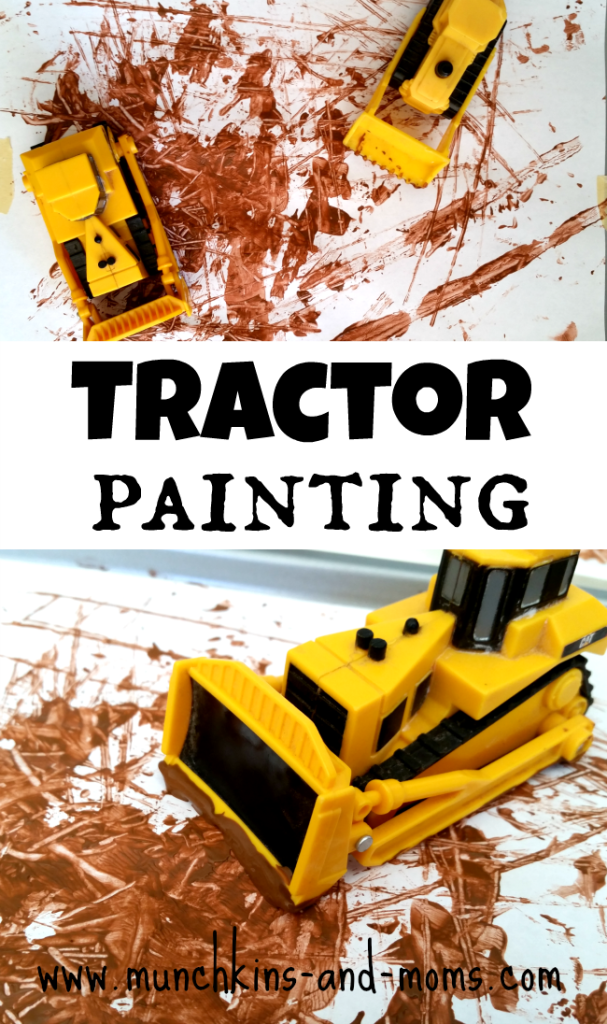 I know, I know…we just did a tractor post (
Excavating Hearts Construction Zone
), but I'm not kidding you when I say
these tractors
are my boy's favorite toys! So I can't help myself when we find another way to use them in our daily activities 🙂 This activity reminded me of our marble painting projects (
Marble Leaf Painting
and Marble
Candy Canes Art
). However, there is a little more control in the painting process with these tractors than there are with the free-flowing marble art.
Supplies:
I started by taping the paper down to some cookie trays (we use them specifically for arts and crafts, so I don't worry about dirtying them). Then I put some brown paint on a paper plate. You're going to want a big glob of it. Isn't it fun how much the pant looks like mud?!? I knew this activity would be a winner from this point on. Tractors and "mud," mommy gets a gold star 😉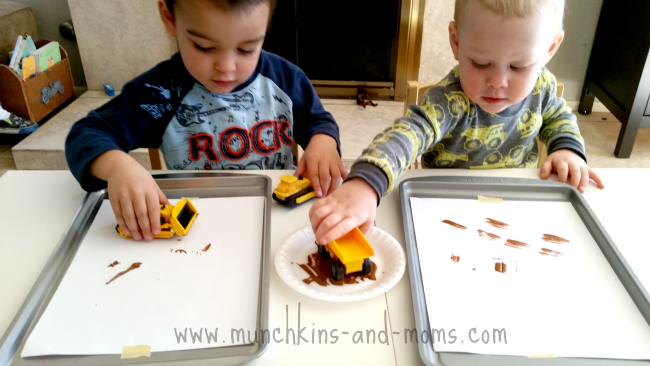 If you're kids are as into tractors as mine are, this would be a good time to talk about the different types of tires the tractors have. The bulldozer (or "dozer") is a crawler tractor, meaning it does not have tires but instead it has large circular tracks. The dump truck does have regular looking tires (we add in some math and count each tire). My kids were more interested in the process of creating art than they were interested in talking about tires, though.
The muddy tracks made by the dump truck came out like dashed lines, while the bulldozer made long strokes. Another fun way to use the dozer is by putting some paint on the blade and dragging it along!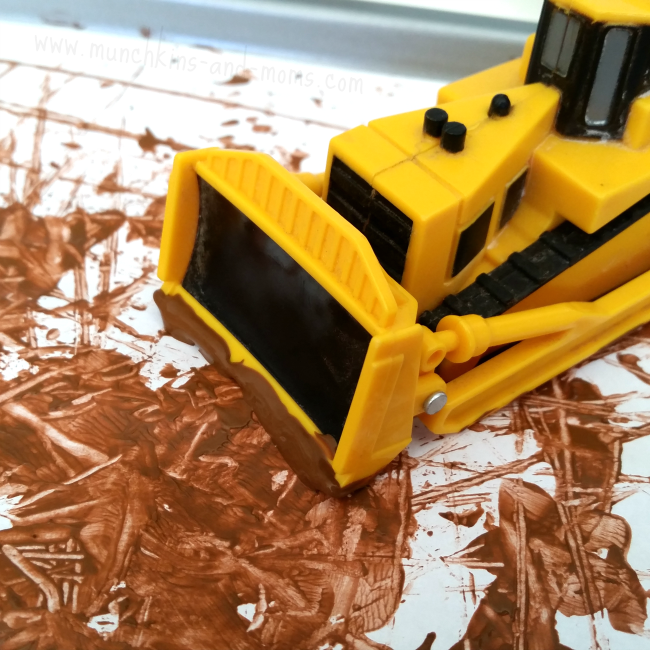 Did you think this was a great way to paint? Are you following Munchkins and Moms on Pinterest where I have a whole board dedicated to painting activities? Make sure to follow along so you don't miss any creative ideas for you and your munchkins!