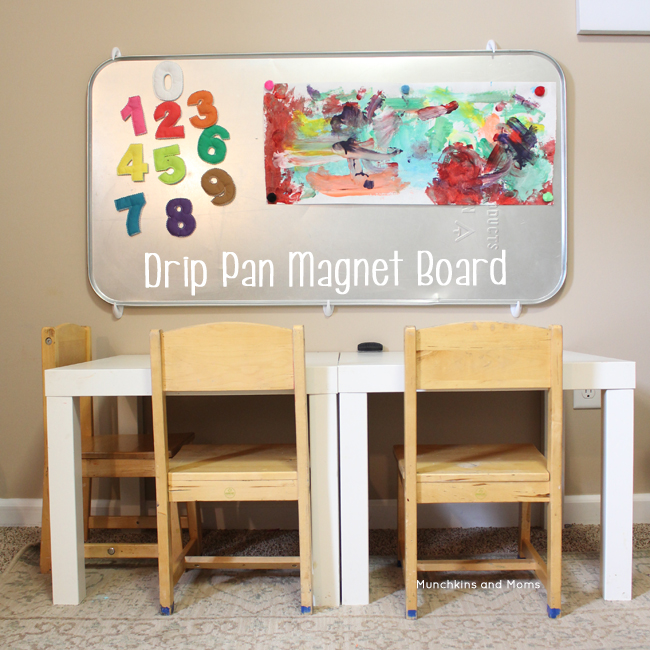 How many times have you seen that Magnetic Drip Pan idea on Pinterest and pinned it thinking you'd love to make it one day? I have swooned over the idea for ages…and on a recent trip to Wal-Mart I finally got one. So glad we did! We've already been using it for tons of activities.
Read More: The Magnetic Tiles Hack you Need to Know About!
The only problem I was having was how to store the darn thing. Being that we're renting a house, I didn't want to drill any more holes into the wall than I already made me husband do to begin with. So that idea was out. Subsequently, I just had it leaning against the wall- but that didn't look pretty (and it left gray streaks where it rubbed against the paint).
Follow Munchkins and Moms on Instagram– where this idea was first featured!
I finally came up with a solution that has worked PERFECTLY for us- I think you'll love it too!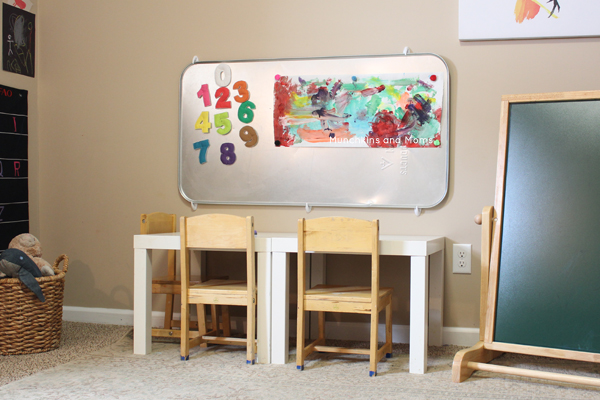 Setting up a Drip Pan Magnet Board
This post contains affiliate links
Oil drip pan (We bought ours at Wal-Mart, it's larger but also more expensive)
When I decided to mount our drip pan on the wall, I only had two requirements: 1) It couldn't damage the wall, and 2) It had to easily come off the wall so we could use it on the ground as well. The simple solution was to not necessarily mount the drip pan, but mount (Command) hooks that would support the drip pan! That fulfilled the requirements of not damaging the wall, and being easily removable!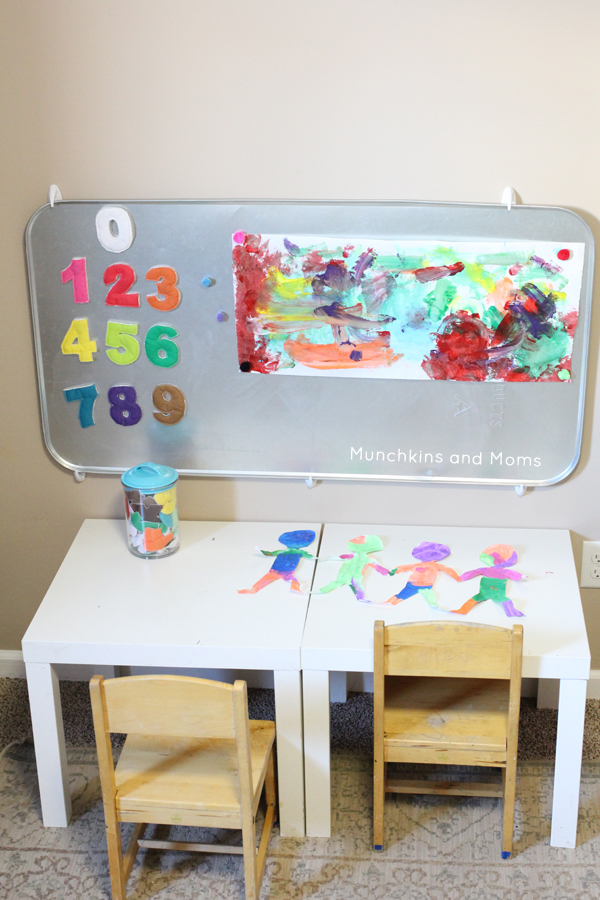 I used five command hooks and spaced them out on the wall to support the size of the drip pan. Notice the top hooks are upside down to hold the board in place.
To remove the drip pan, I simply slide it out of the hooks and voila- I have a versatile magnet board that can now be used elsewhere!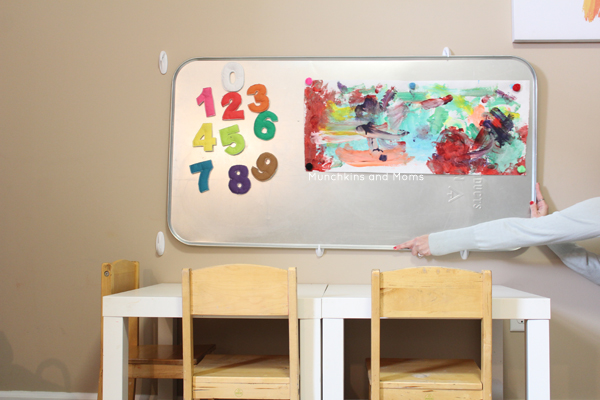 We use our drip pan to hold art and magnetic letters. Find mother way to use your Magnet Board Drip Pan on my Pinterest board here!
Pin this idea!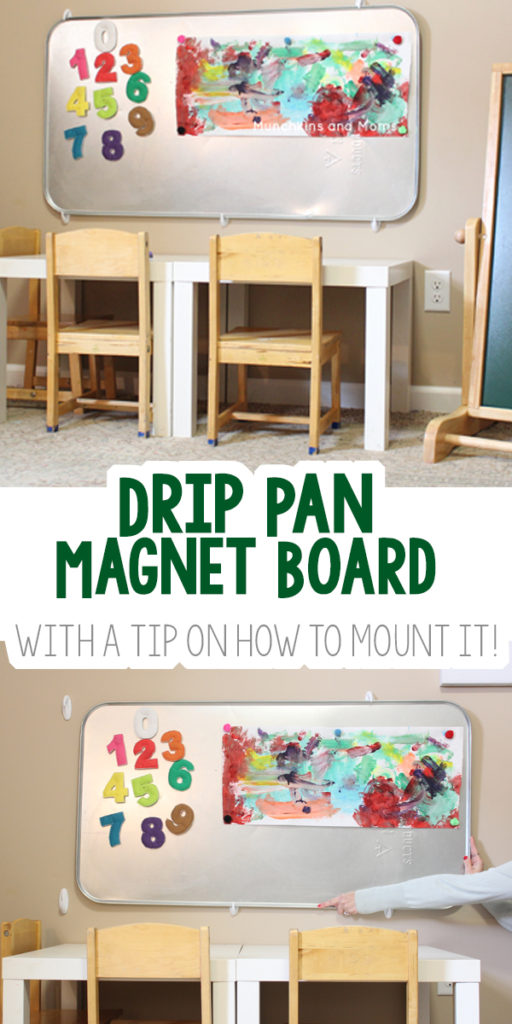 Are you home preschooling this year?
If so you don't want to miss these fun and easy to implement lessons from my preschool unit plans!