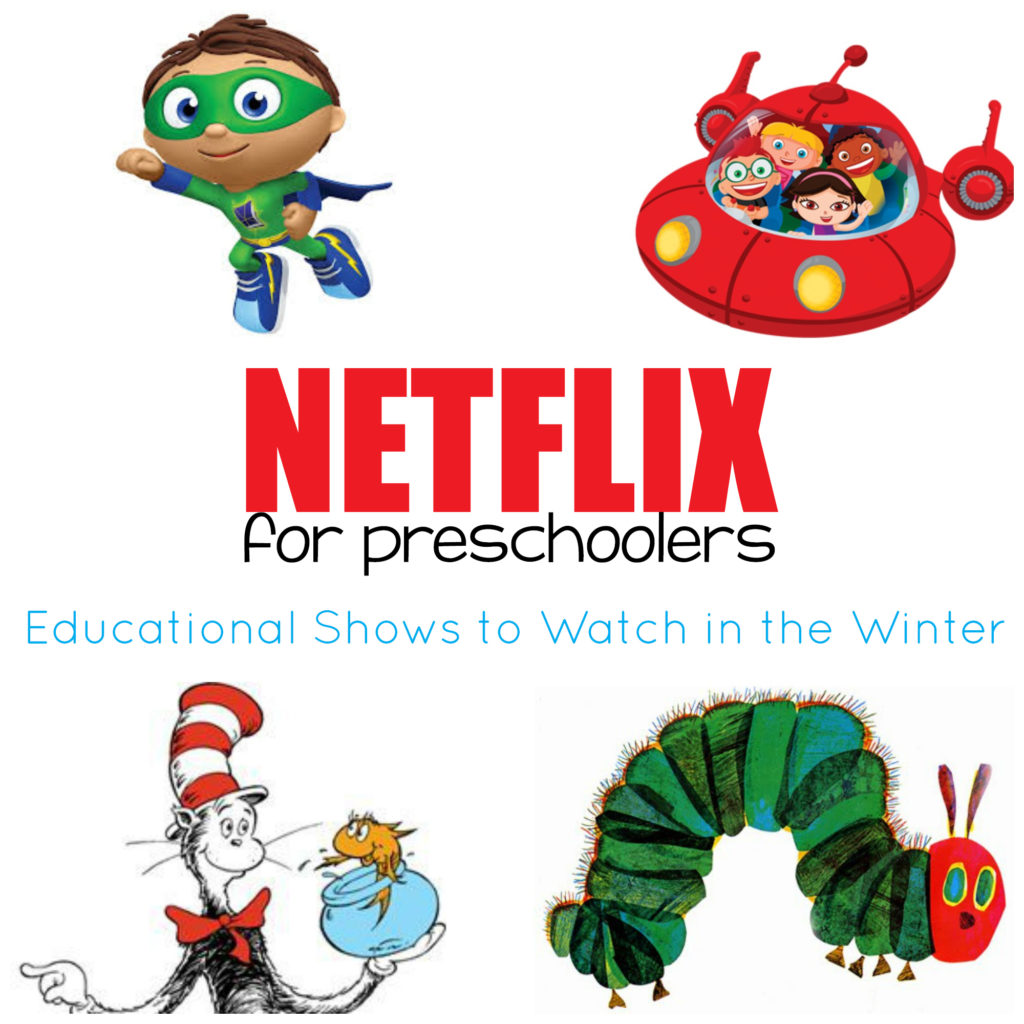 Do you schedule screentime for your home preschoolers?
I do. When my three-year-old takes a nap, my four-year-old is allowed to watch TV. It serves as his quiet time and I actually look forward to it as my break each day! We don't watch much compared to most people, which is why we don't pay for cable TV. In fact, this how to watch TV for free guide has really helped me to cut unnecessary costs. When he is watching TV, I do have some guidelines…
Educational shows are preferred, and if I'm on my A-game, I will have already picked out ones that coordinate with what we're learning. I had a solid mental list of shows I knew I could trust (most of which were PBS shows). The problem is most of the PBS shows I know and love are no longer part of the Netflix line up!! What's a home preschool mom to do?!?! Netflix is ideal but I always watch it via a VPN suggested by websafetyadvice.com for peace of mind. There are other ways to watch all of your favorite TV shows and movies for preschoolers too. For example, websites like The Pirate Bay are filled with hours and hours of educational content. The Pirate Bay does have some geographical restrictions in place, however, so there is a chance that you might need to use a Piratebay proxy to access the content. Moreover, some shows on Netflix may not be available in your region. This might be unfortunate because such shows could be appropriate for your kids to watch. I was informed by a friend that getting a VPN can help unblock region-restricted content. She even sent me a link to read a Surfshark review to see how VPN users benefited from such software. I think that would be a great way to avoid those restrictions.
Anyway, I set out to make a list of some essential viewing for preschoolers (we all love lists, don't we?).
Related: Use this FREE printable planner to keep your lists organized!
And today I'm sharing 1/4th of that list with you. I am sharing an extensive list of all the educational preschool shows I could find that cover winter topics (snow, penguins, Christmas, etc.)
Sadly, the list of educational preschool shows on Netflix now is pretty limited right now, but there are some (and I hope this list will help you supplement your preschool time with quality educational programming).
Key: S1E2 means "Season one Episode two"
Little Einsteins
S1E18 The Northern Night Light
S1E20 A Tall Totem
Octonauts
S1E26 The Great Penguin Race
S2E2 The Adelie Penguins
S2E13 Very Vegimal Christmas
Super Why
S1E17 Twas the Night Before Christmas
S1E41 The Gingerbread Man (& other stories)
S3E20 Judith's Happy Chanukah
Mighty Machines
S2E1 In the Snowstorm
S2E2 At The Ski Hill
The Cat in the Hat
S1E5 Snowman's Land
S1E11 Reindeer Games
S1E15 The Christmas Wish
S1E17 Long Winter's Nap/ A Polar Bear Adventure
S1E21 Reindeer Games
S1E40 Fall and Winter
That about sums it up. If you come across any show's I've missed, please leave a comment below so I can update the list accordingly!
Did you find this list helpful? I'd love for you to share it on Pinterest!