Chicka chicka boom boom, will there be enough room?
One of my kids' favorite first books was Chicka Chicka Boom Boom. There's something about the pictures and text that just thrilled my little boys!
It even inspired a VERY last minute Halloween costume one year! (This was not a Pinterest perfect costume, but it was fun 😉 )
Related post: Chicka Chicka Boom Boom and our Halloween Fail
Fast forward a couple years (and lots of books later), and we still have a soft spot for the story. It still gets pulled out for regular readings and book-based activities with it every now and then!
Related post: Chicka Chicka Boom Boom Big Magnet Board Activity
I have such a soft spot, as a matter of fact, that I like to give it as a gift to the other lovely preschoolers in our lives. It's such a fun book to base activities around, that it's easy to throw together a DIY Book Based Activity Kit and call it a day!
Chicka Chicka Boom Boom Play Dough Jar Gift
This post contains affiliate links
Supplies:
Homemade play dough
Mason jar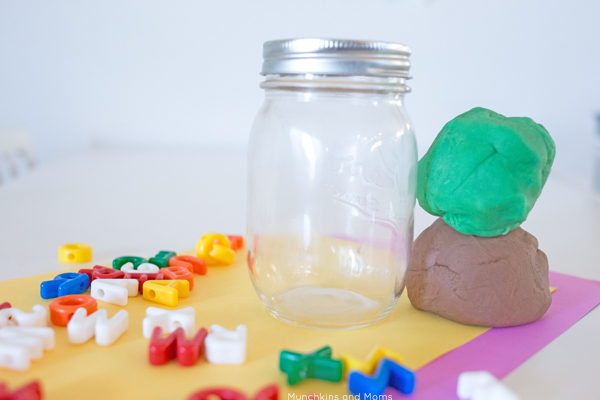 First, make a homemade batch of play dough (it lasts so much longer and is softer than the store-bought stuff!)
Related post: How to Make Perfect Homemade Play Dough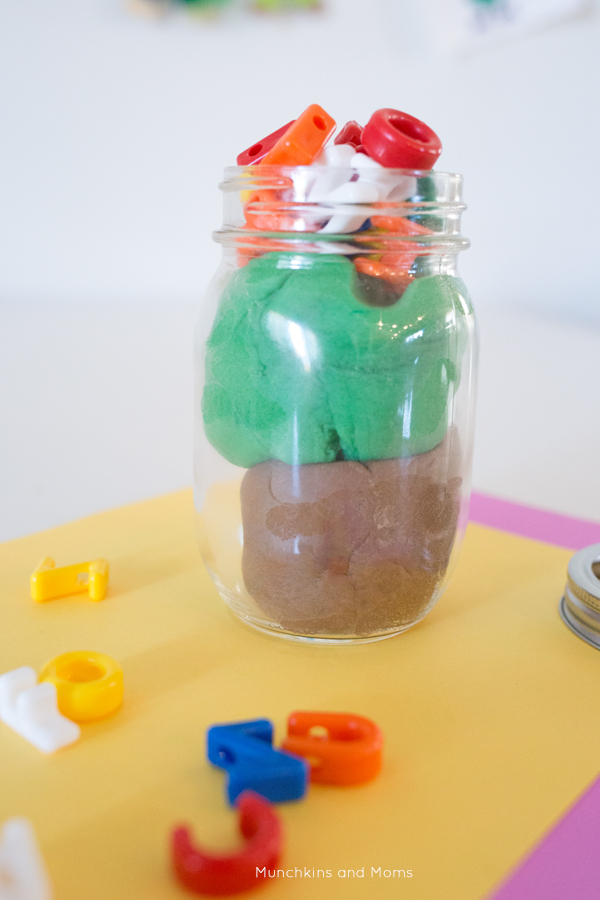 Add brown and green play dough in the mason jar (the brown is for the tree trunk and the green for leaves).
Top it off with lots and lots of alphabet letters. They squish into the playdough when you put the lid on, so don't worry about overflow 🙂  (we like these alphabet beads because they have a hole for lacing onto pipe cleaners or yarn!)
The Alphabet Beads are on our Home Preschool Essentials list. Read what else is on our list here!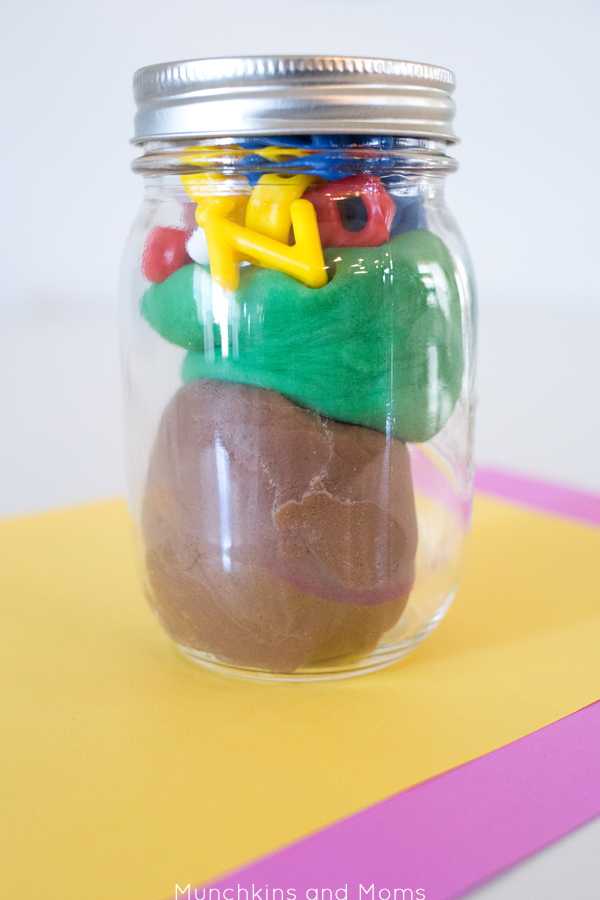 And that's all there is to it! Add some ribbon, a label, and your set! A simple gift that preschoolers will love <3