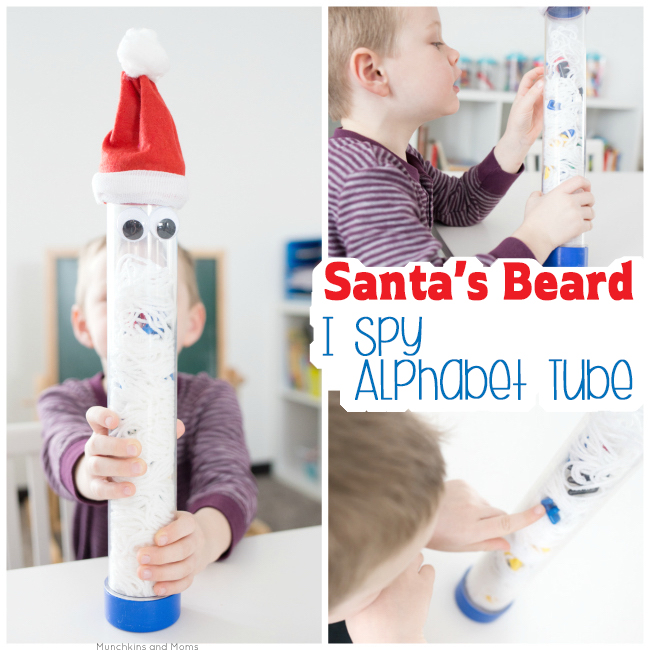 Santa Clause is coming to town!
My kids are so excited about Christmas! Even though they are 4 and 5 years old, I feel like they are experiencing the holiday for the first time (since they don't remember much from years past). Then their excitement rubs off on me and I start making all of our preschool activities Christmas themed!
Santa's Beard I Spy Alphabet Tube
This post contains affiliate links
We have these great sensory tubes from Lakeshore Learning that I use all year long (read about our investigation of healthy foods using the tubes here). They are my absolute favorite because they have caps on both ends, making them easy to fill, empty, and clean.
Note: If you don't have these tubes you can use a plastic Voss water bottle! The mouth is wide enough to fin many sensory materials inside.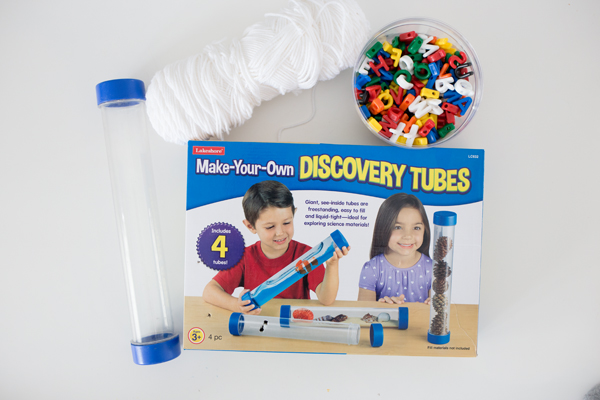 For this activity, I filled a tube with white yarn and alphabet letter beads, then I topped it off with some felt and a cotton ball for a DIY Santa hat!
The Alphabet Beads are on our Home Preschool Essentials list. Read what else is on our list here!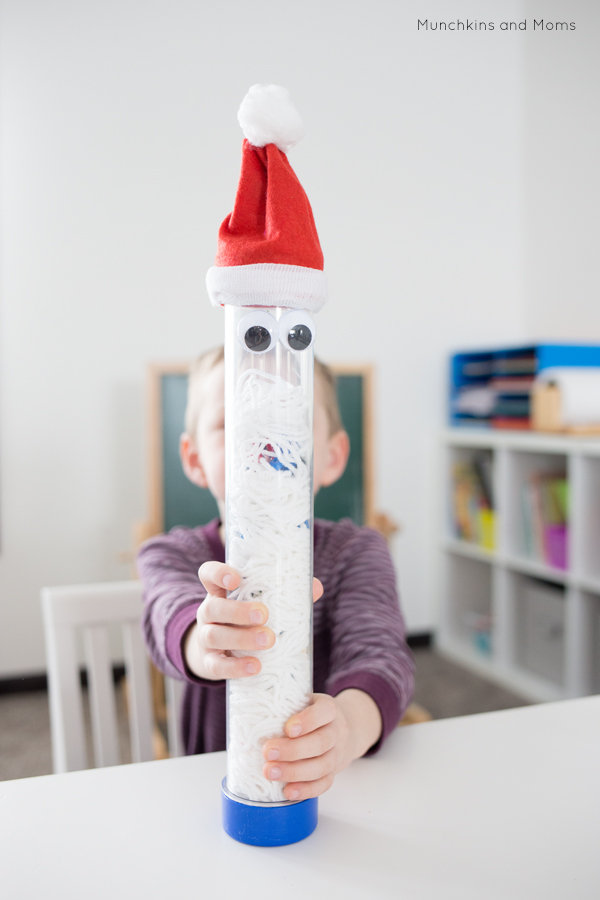 I called my preschooler over and told him some letters were stuck in Santa's beard. He happily offered to help find them 🙂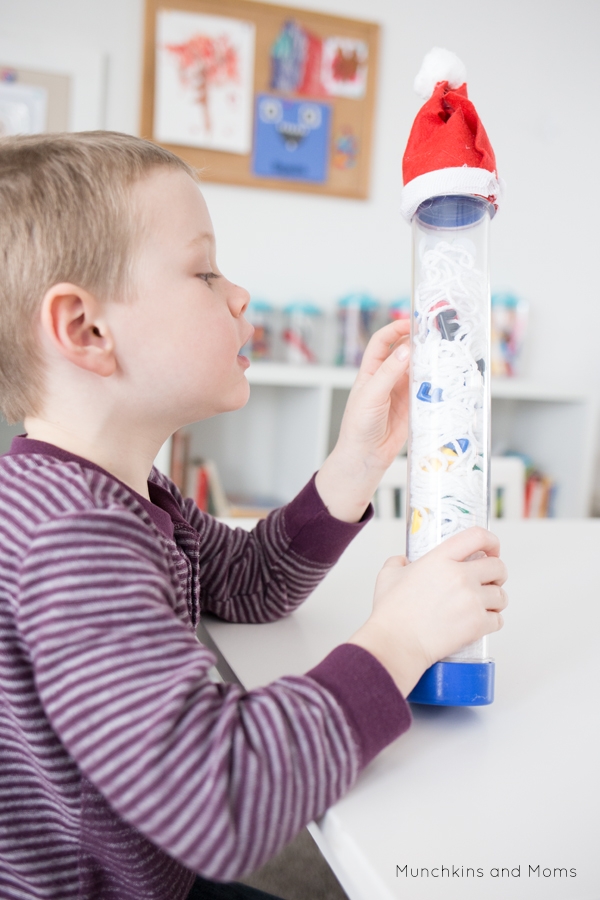 There were so many letters tangled up in the yarn! Santa is definitely past due for a trim 😉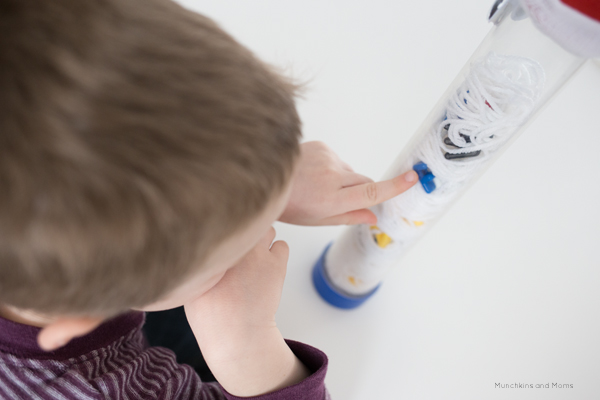 What I love about this activity is it engages my kids in alphabet learning without feeling like a chore. They enjoy the playfulness and pretend play using this little bottle (and it only took a couple minutes to put together!)
Activity extension: Cut a white piece of paper to look like a beard. Have your child record all the letters he/she finds on the paper beard!
Are you looking for more Christmas themed learning activities for your preschooler? This Math and Literacy bundle would be just right!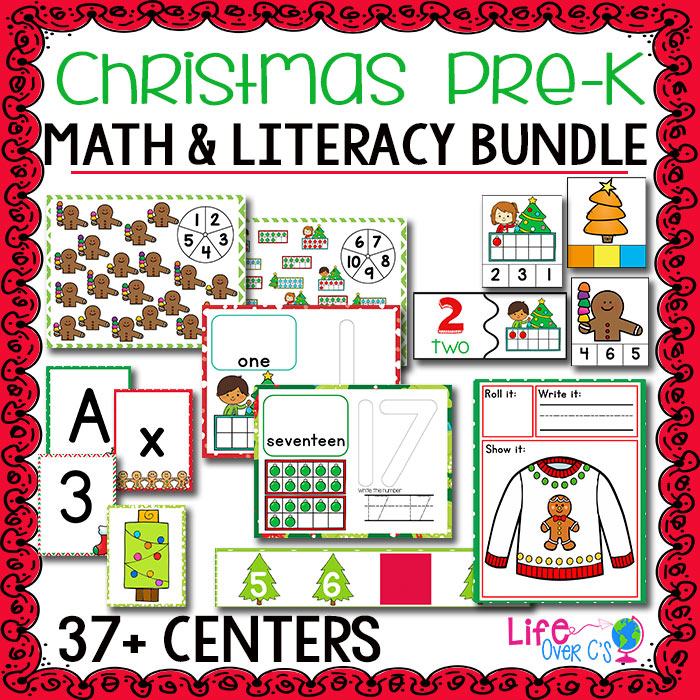 Don't forget to pin this idea!