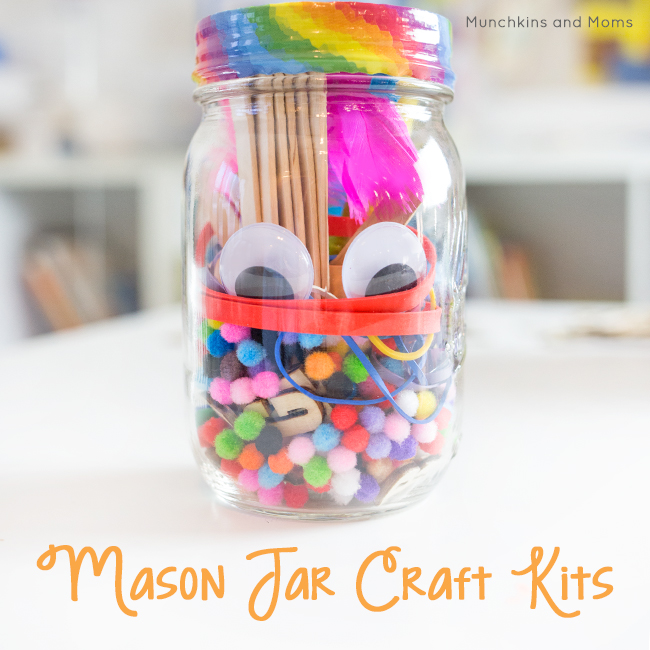 It's time to get crafty!!
Do you love homemade gifts? I do. Money spent can be replaced, but time given is irreplaceable. That's why when someone spends their time baking cookies, creating a card, or assembling any other DIY gift, I always cherish it.
Read related post: Chicka Chicka Boom Boom Mason Jar Gifts
Yesterday (two days ago? I don't know), I made some fun Mason Jar Craft Kits for the preschoolers in our home preschool group. I was so excited to make these because I know how much the kiddos in our group love to craft! When my boys saw the supplies all laid out they were even inspired to start creating (insert heart-eye emoji here) <3 Their approval confirms that these will indeed be a hit with their friends! I can't wait to hand them out!
How to make Mason Jar Craft Kits
This post contains affiliate links
I didn't start with any particular "craft" in mind (I kind of like that these will inspire open-ended creativity). I just laid out supplies and started filling jars.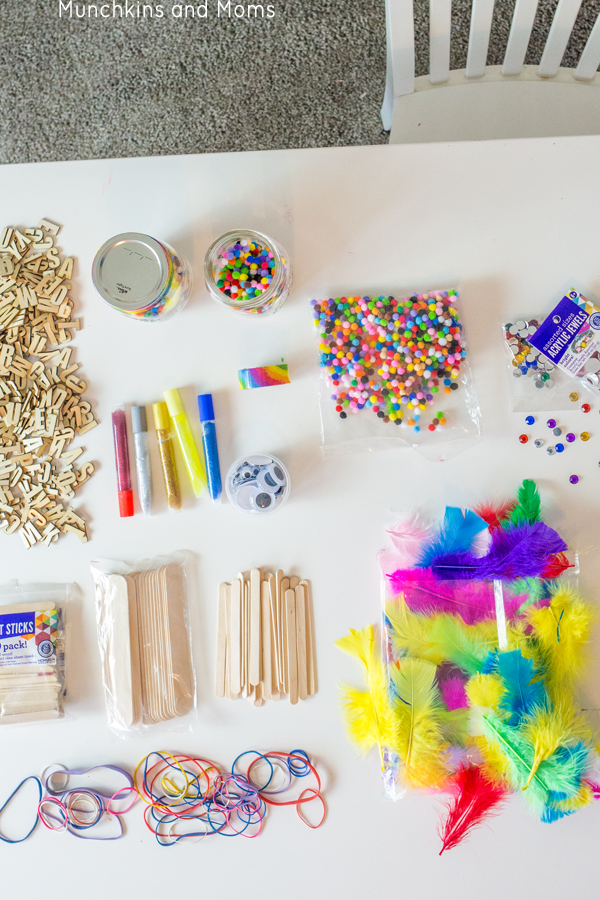 Here are some things I used (plus a few more that would work well:)
Rubberbands
Feathers
Different sized popsicle sticks
Gems
Embroidery floss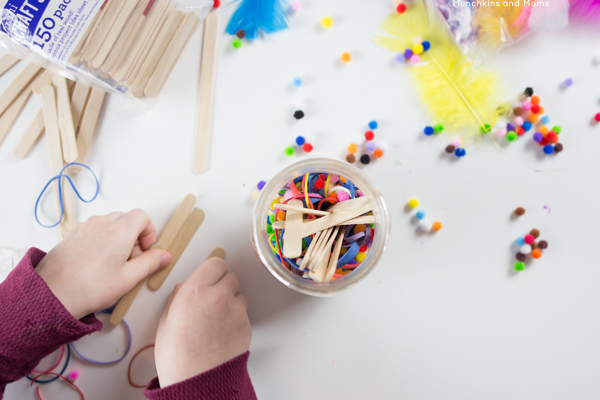 I put the wood letters on the bottom, popsicle sticks in the middle, and poms poms/googly eyes/rubberbands/etc. around them. I added a few feathers where there was room and topped it off with the lid and wrapped in washi tape (include the tape in the jar if you have room 😉 )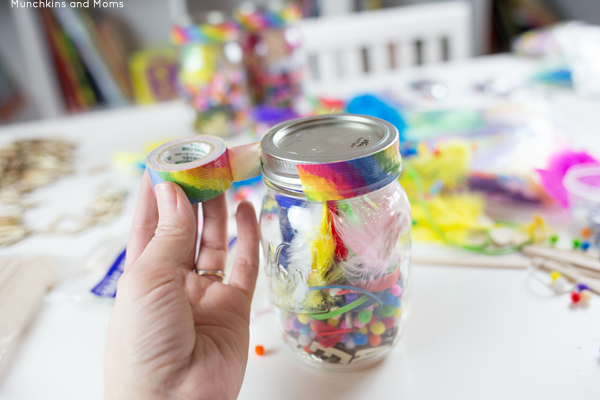 I'll tell you right now the different sized popsicle sticks were the base of most of the crafts my kids made, so if you're making these make sure to include plenty of them (in various colors and sizes, if possible).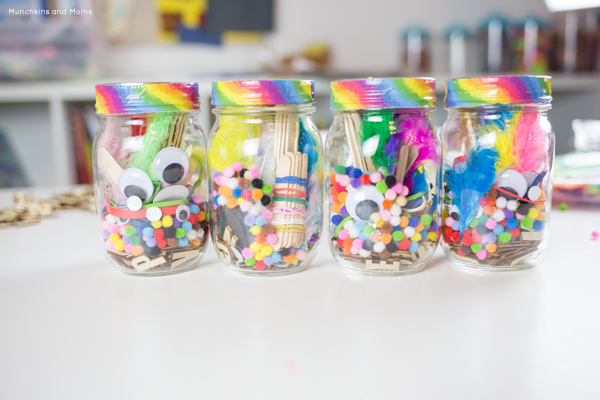 I made sure some of the googly eyes were "looking out" to give the jars some personality too 🙂
These could even be made for your own kids and stored away as "rainy day craft kits"!
Read related post: Rainy Day Window Art