This shop has been compensated by Collective Bias, Inc. and its advertiser. All opinions are mine alone. #BringingInnovation #CollectiveBias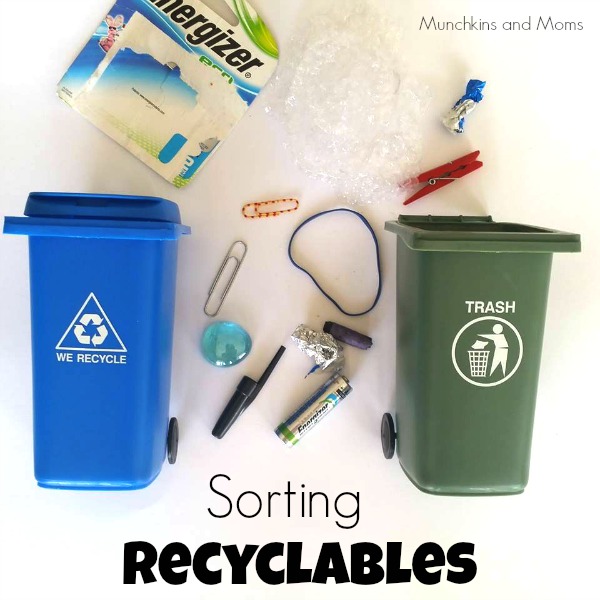 Do your kids toss everything in the trash without stopping to consider if it's recyclable? I cringe every time I see them tossing a recyclable item in the trash can (and I usually digit out to place it in the right bin). I figured that since we are pros at doing sorting activities, we can also learn how to sort trash and recyclables for some practical life skills. I found these super cute trash cans to help us sort the items, but this could just as easily be done using your own trash and recycling cans 🙂
Supplies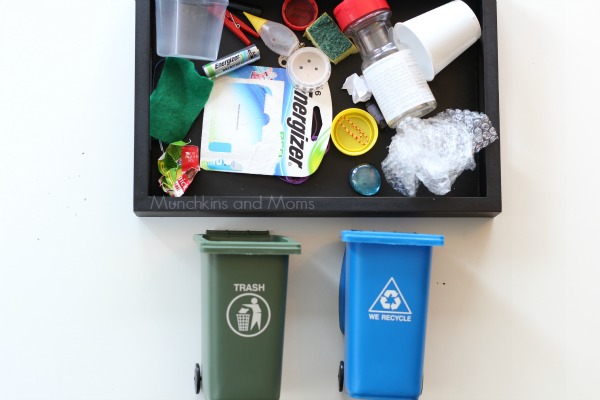 I actually had a hard time finding items that are specifically considered trash! Some things (like aluminum foil) can be tricky- if it contains leftover food, it is trash. I was glad to point out to my son that most things we use are recyclable. We started our lesson by first searching through the items and looking for ones that used the recycling symbol.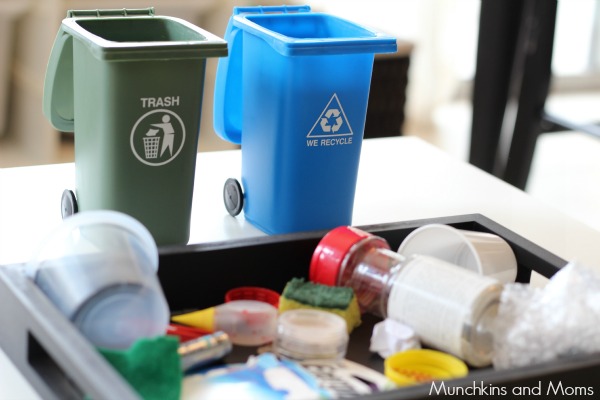 It was simple to sort these items, as all my son had to do was match them to the proper can!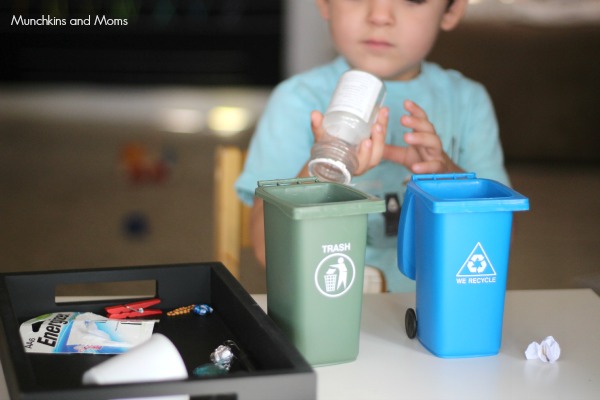 Some recyclables were harder to sort than others, so we had a discussion about how plastic and cardboard items (even if they don't have the symbol), can be recycled. This is a lesson my boys will learn and understand more as we practice recycling at home on a daily basis. Other items, such as batteries, are recyclable and are usually collected at special times/places in our community, so we want to make sure we save them and turn them in for recycling when we can!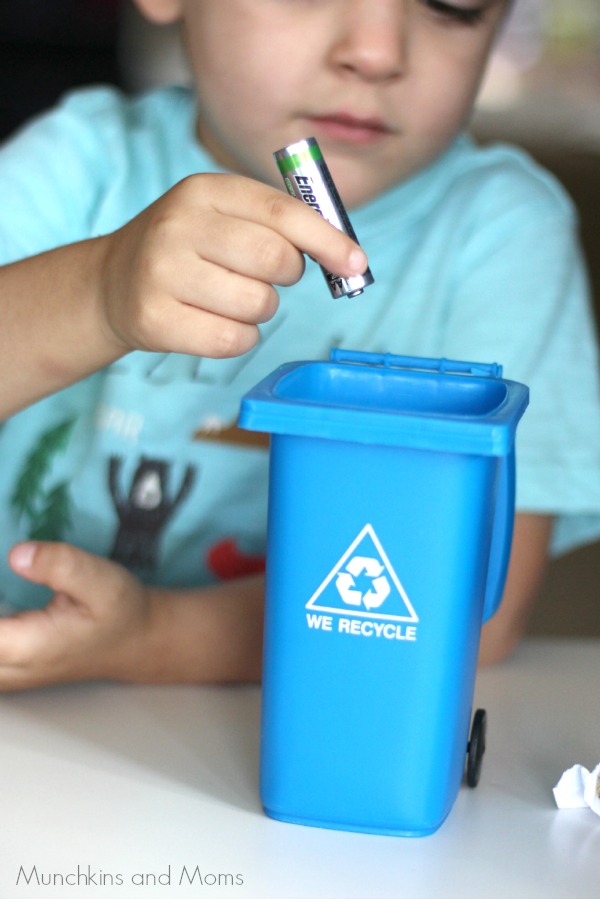 In our research about recycling batteries, we learned that Energizer's® EcoAdvanced™ batteries contain four percent recycled material by total weight (which is nearly ten percent of a key active ingredient), and they hope to increase that to 40% by 2025!
While we were on the topic of recycling and saving materials from landfills, we also decided to make one of our old toys new again by replacing the batteries. Bringing new life to toys saves them from being tossed in the trash and overflowing our landfills. (We have a lot of toys with dead batteries, so we'll be doing lots of replacing this week as we continue our lesson on recycling and saving items from landfills)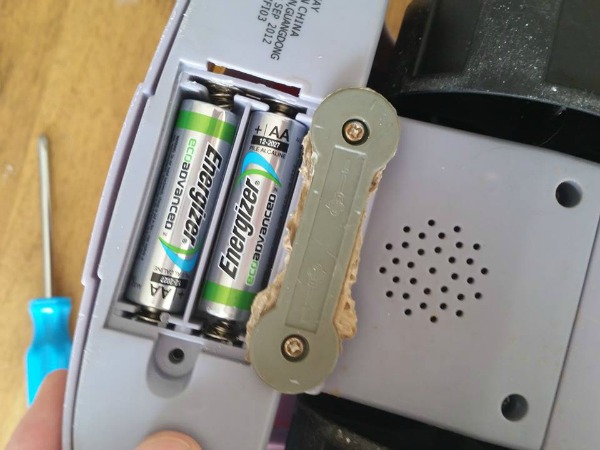 We picked up our batteries at Home Depot. You can learn more about Energizer's® EcoAdvanced™ batteries here and let us know how you'll be teaching your preschoolers about recycling in the comments below.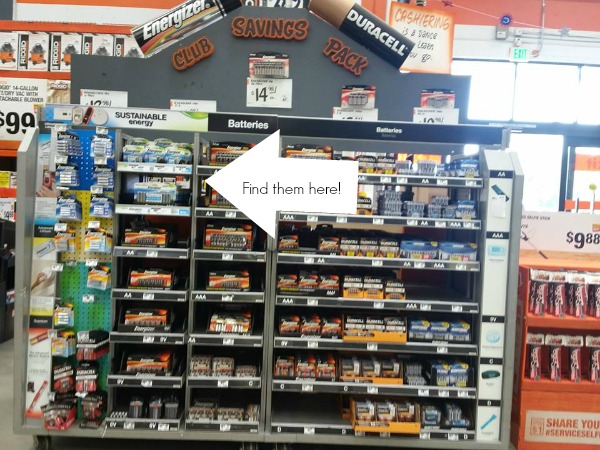 Don't forget to pin this idea!