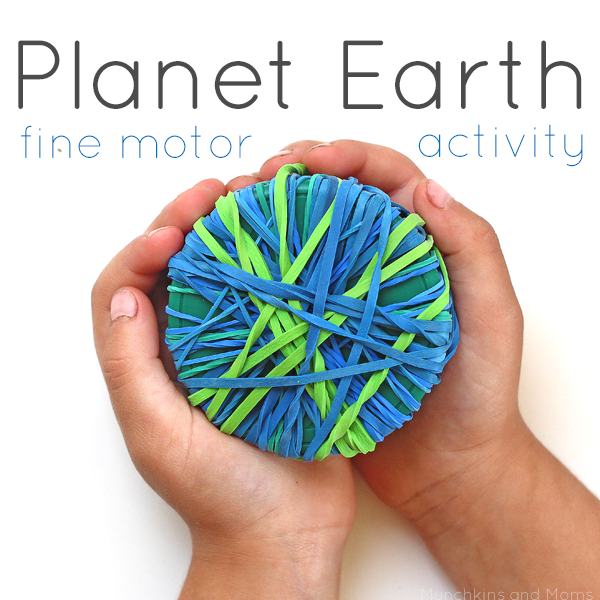 Happy Earth Day! Or if you're visiting this page any other day of the year, happy fill-in-the-blank day! 😉 Maybe it's simply a happy Friday for you, or a happy lesson planning day if you're here as a preschool teacher. But for us today, it's Earth Day. While today isn't really a holiday we "celebrate" in the party sense, we definitely like to do activities for it. Our Sorting Recyclables is an A+ hands-on activity for preschool Earth Day lesson plans, I hope you'll check that out when you get a minute! As for today's little gem of an activity, it was a last minute idea that I just had to share with you all. It's just the kind of project we like here at Munchkins and Moms- easy to set up and great for preschool development! Read on to find out more about this Planet Earth Fine Motor Activity.
This post contains affiliate links
Supplies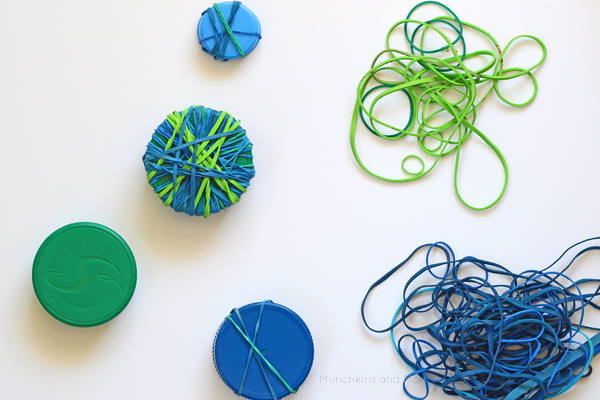 First of all, how great is it that this project uses recycled lids? I love hanging onto lids because they come in handy for so many arts and crafts. You never do know when you'll need a rainbow of milk lids for a new fun project (like this DIY paint palette!). Today we only used the green and blue lids to make our planet Earth models.
To offer this fine motor activity to your preschooler, just place piles of blue and green rubber bands on a table with the lids. Invite your kids to wrap the lids with rubber bands in the colors of the Earth- blue and green. You can talk about how the Earth is mostly made up of water (the blue), while the green rubber bands represents the land.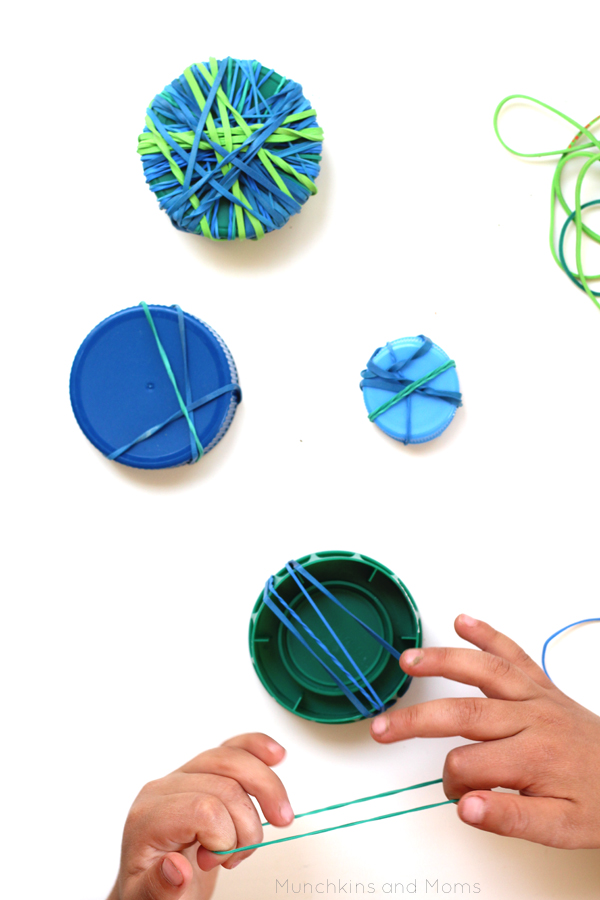 My (just turned) four year old struggled to wrap the rubber bands tightly without help, so I scaled the activity down a bit and he worked on removing the rubber bands from the lids. Still an excellent fine motor task and a great way to adapt the activity for various students!
This would make a great small group center in a preschool classroom where kids can adapt the activity for their skill level and work independently from the teacher. Plus, preschoolers love working with rubber bands! How will you use this activity with your kids?Show us on Instagram or share your idea in the comments below!
Pin for later: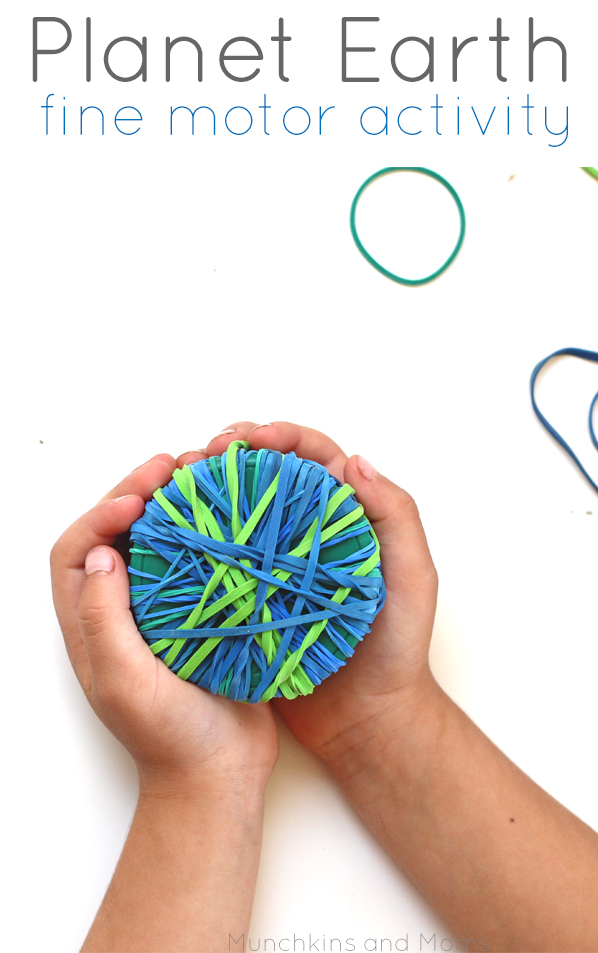 Find a similarly fabulous activity by heading over and checking out And Next Comes L's Yarn Wrapped Planets idea!