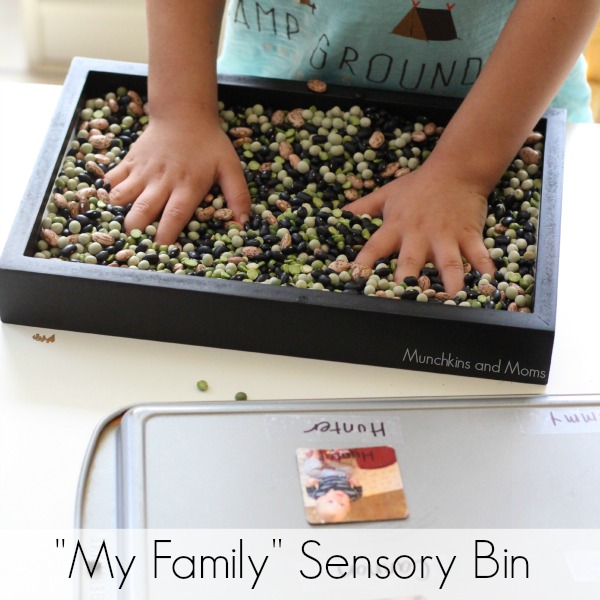 A common theme at the beginning of the preschool year is "All About Me," which sometimes includes the sub-theme "My Family". This is a fun unit to put together because kids LOVE to see themselves (and their family members) in pictures! One of my boys' favorite activities is looking through the pictures on my phone (and there's about 100 selfies of each of them there!) Every time I even open my wallet and they see my ID they yell "That's you!!"
About a year ago I was really good at printing those cute pictures off my phone and camera. I even thought of getting huge pictures with all of us together for the living room walls by contacting a photographer from the likes of Portland family photography firm. My kids would have been so delighted seeing those pictures. However, since this didn't happen we made these super cute magnets (that are now over a year outdated) with our pictures on them. Despite being out of date, my boys still love playing with them and showing them off, so I made this fun sensory bin for them to enjoy 🙂
Supplies:
Bin
Sensory material (we used beans)
Pictures of family members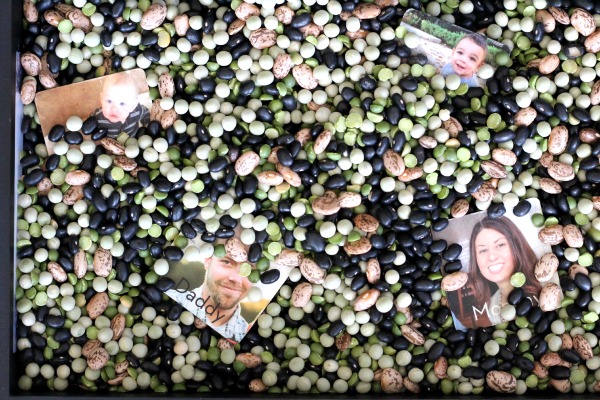 While we did this activity with our photo magnets (we ordered them from Shutterfly here), it can just as easily be done using standard pictures. To prepare the activity, I just hid the magnets beneath the beans and set out a cookie tray to match the pictures to.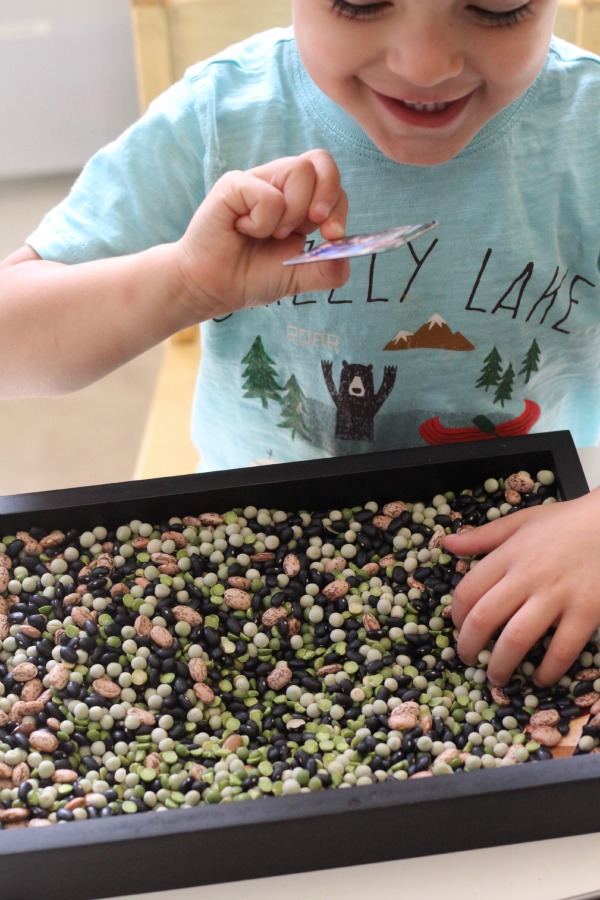 My three year old was so excited when he would find one of our pictures! It was like the ultimate treasure hunt for him! We also got in a little name recognition practice with this activity as he matched each person to the correct name on the cookie sheet 🙂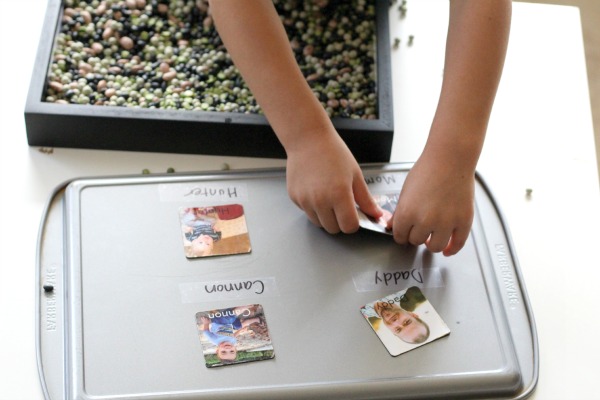 This was by far his favorite activity of the day. He buried and re-found each of our pictures countless times!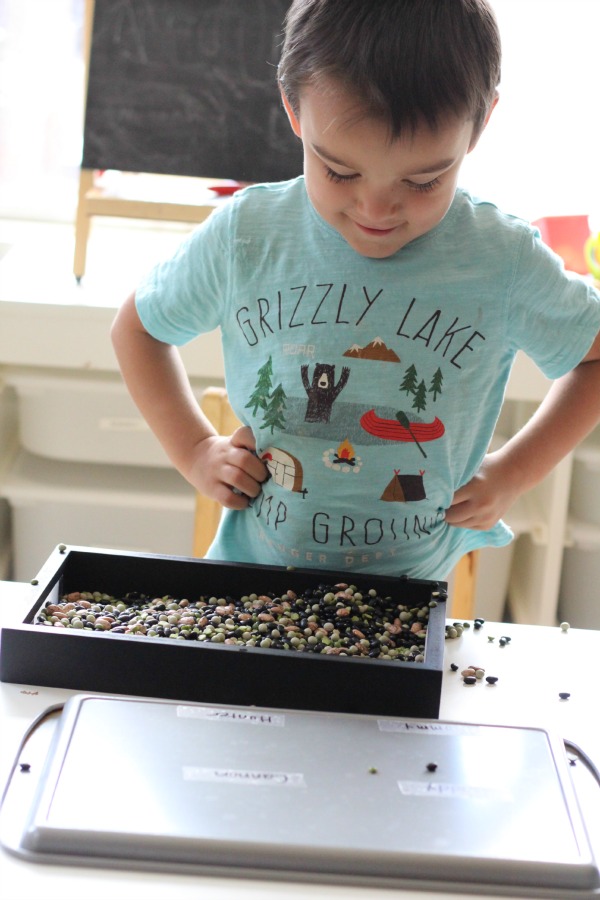 When I see this picture I could just hear his little self talk,"OK, I hid all the people in my family! Now where are they?" I love to hear the inner working of his mind when he playfully shares his thoughts through play!
Ways to extend the activity: Use the pictures for sorting exercises! We did one for "boy or girl?" and "adult or kid?". What other ways could you sort the pictures?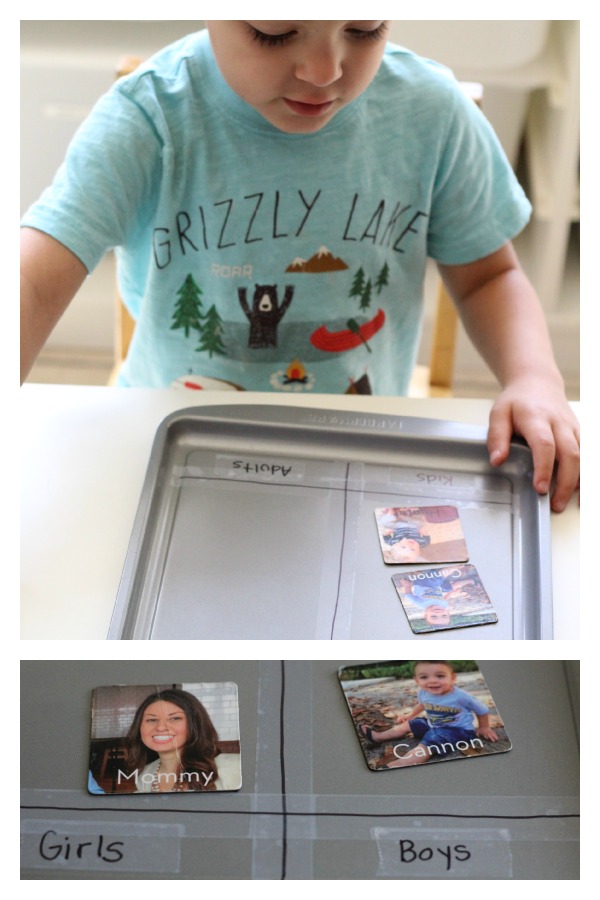 Other simple things to do with these photo magnets include lining them up to count them, testing what they stick to, and offering opportunities for pretend playing/story telling by allowing them to be part of free play experiences!
Keep reading.  Visit the links below for more great family ideas from the #teachECE team!