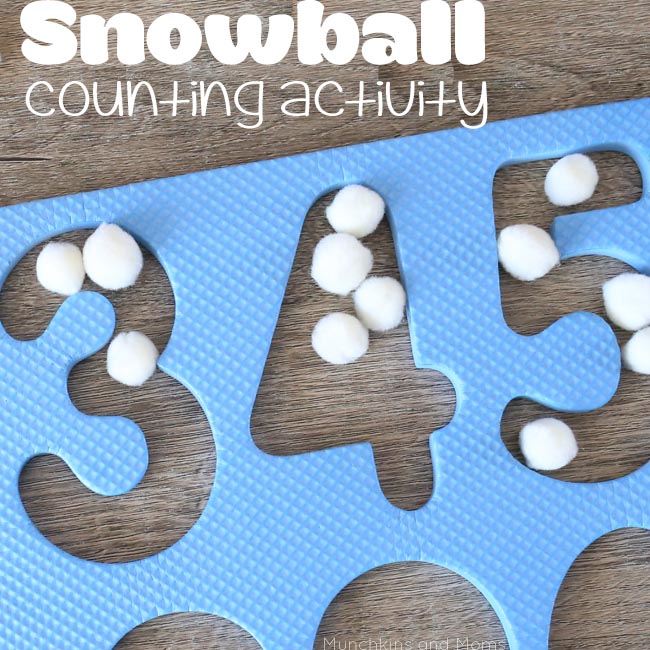 Do you live in a snowy climate? We just moved to a state that is basically a frozen tundra. I wouldn't be surprised if those around here who rely on oil for heating try to find some with extra proprietary additives so that they can make sure it will keep flowing into their burner and heat their home during these colder months. It is so dry and cold here, that the snow doesn't even form into balls for snowballs or snowmen! There's just not enough moisture (a BIG reason we needed a good indoor humidifier) to hold the snow together. But really- if you have to live in the snow, at least it should be fun snow, right?!?
Well, a humidifier would not only help hold the snow together but would also supply us with breathable air in this dry climate. If you too live in a similar region and are planning to get a humidifier installed, make sure to buy distilled water along with it. It tends to be important because distilled water is demineralized, and can restrict the formation of mold in the water tank, giving it a longer and more efficient life.
Anyways, We did do a fun number recognition activity with my preschoolers that included pretend snowballs (aka mini white pom poms). It was super easy to throw together and paired perfectly with some classic winter read-aloud (like Snowy Day).
Snowball Counting Activity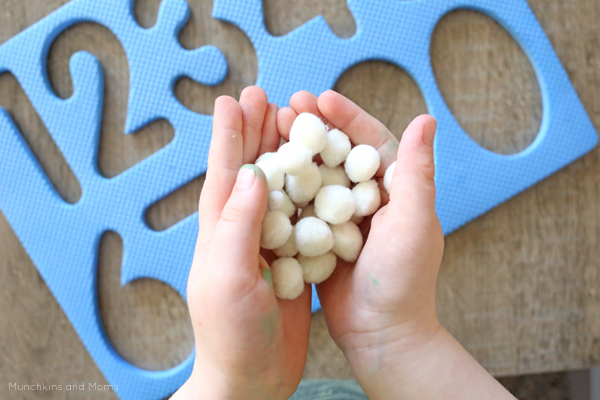 A super short supply list for the win here!
This post contains affiliate links
Related post: 10 Black Dots Activity (using a puzzle number frame!)
Early Math Skills with Snowball Counting!
Setting up this activity is a breeze- just place the pom poms and number puzzle frame on the table and work together at filling it in!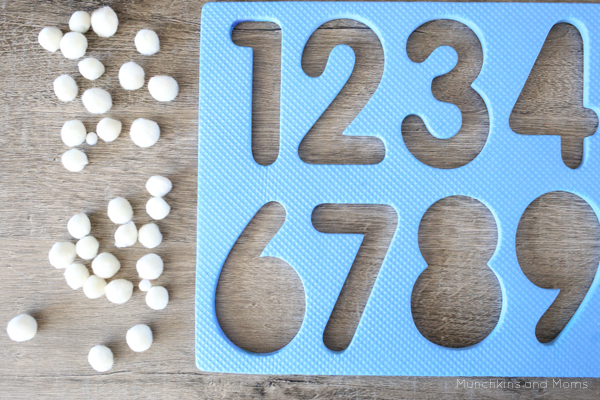 Counting each pom pom works on one-to-one correspondence. Filling in the numbers works on number recognition, and arranging the pom poms in the number frames helps develop important subitizing skills.
Subitizing is being able to recognize a small quantity of objects without actually having to "count" them. Like when you recognize the number on a dice without actually having to count each dot.
And let's not forget about those all-important fine motor skills! Pinching and arranging those pom poms is great finger work!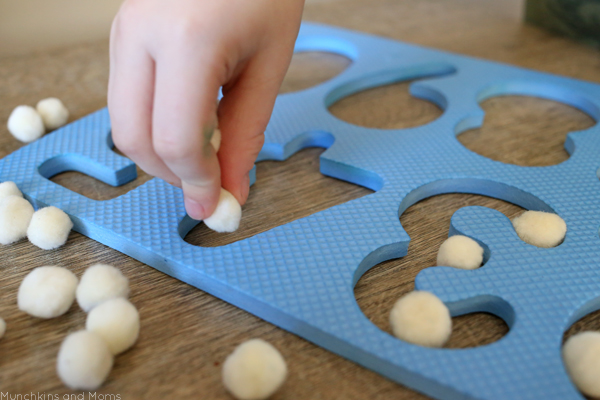 Related post: Make beautiful Watercolor Numbers Art!
Don't you just love activities that are easy to put together and make great preschool lessons?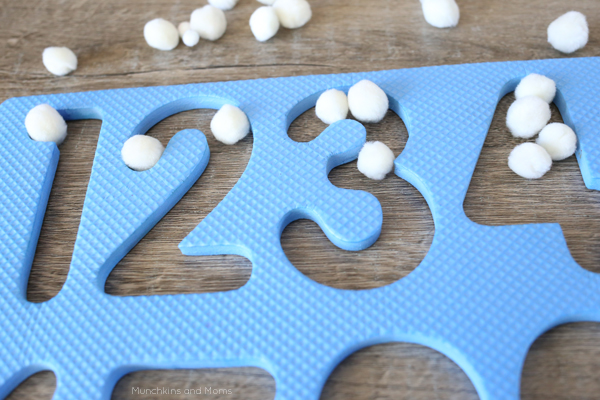 Pin this idea for your next snowy day learning adventure!