You know what I love? When one of our preschool supplies can be repurposed for several different activities (like these Ikea Torsby Frames, or even regular old pencils)- it makes my frugal heart happy AND it pumps up my creative juices! 🙂 So last week when I shared our Googly Eye Math (modeled after our 10 Black Dots Activity), I challenged myself to try to come up with yet another way to use our foam number puzzle frame- and voila- this Watercolor Numbers Art was born!
Watercolors Numbers Art- a Preschool Project
This art project is soooo pretty, so I've got to add that while it was planned as a number recognition project for my preschoolers, I even enjoyed making my own! <3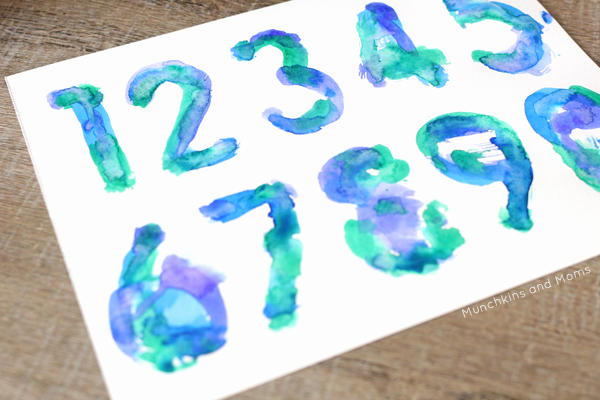 Supplies:
This post contains affiliate links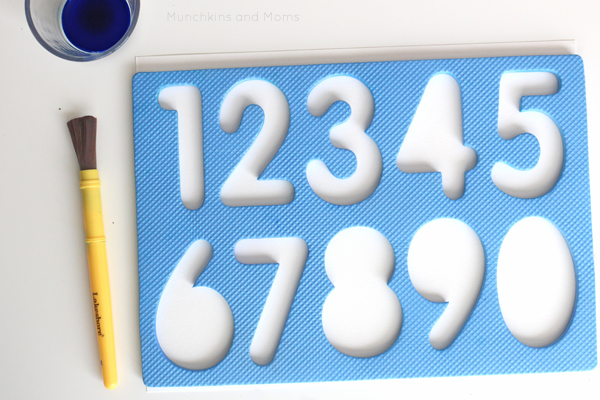 I prepared the project by using some double stick tape to hold the puzzle to the watercolor paper. This prevents the puzzle frame from sliding around when painting.
I chose to only offer one color at a time so the colors wouldn't get all muddled in the painting process.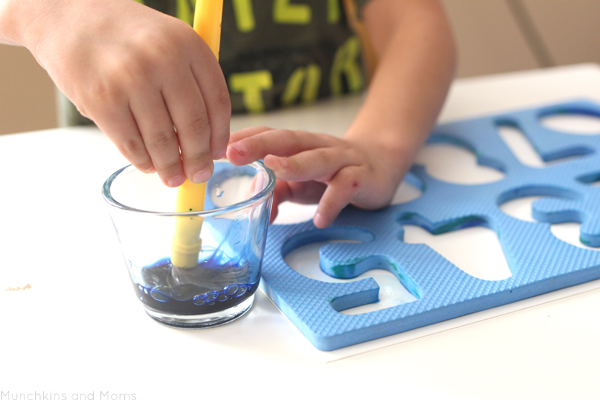 As kids paint each number, you can make observations about numbers and how they are formed ("look how the number three doesn't have any straight lines. Are there any other numbers that only have round lines?"). But don't feel pressured to turn this activity into a mini-lesson. You can also just allow them to paint freely without direct instruction. They will be learning about number formations through muscle memory as they trace each stencil anyways!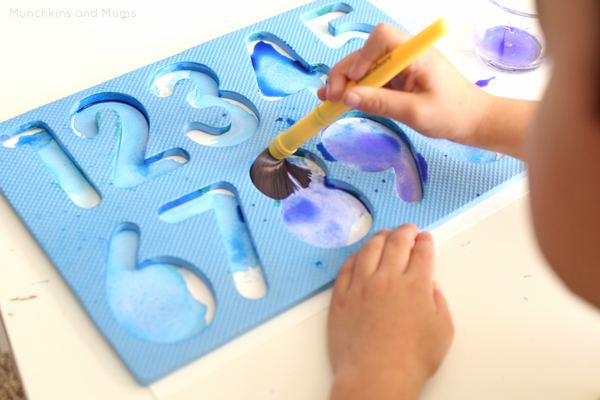 The results of this painting project are spectacular- really pretty enough to be turned into an art print for the playroom/homeschool room/ or refrigerator gallery!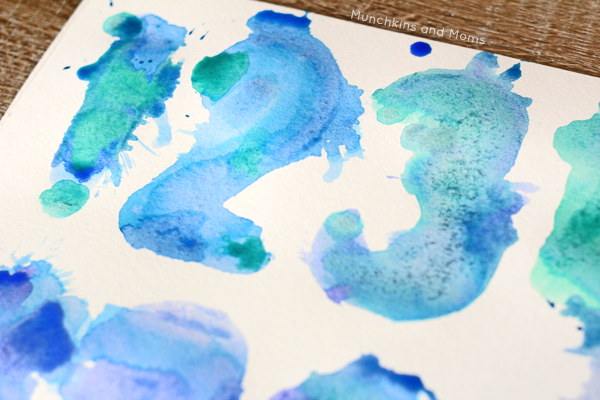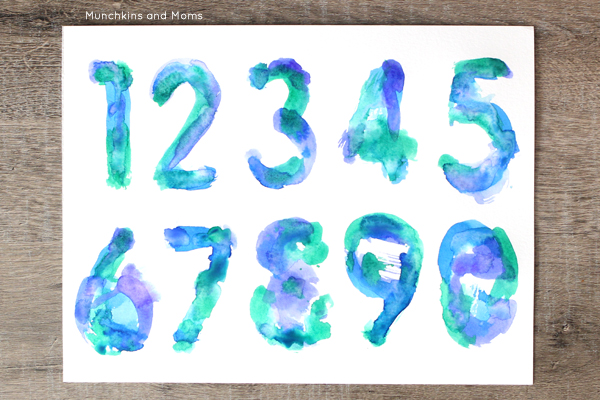 Be prepared to do this activity more than once- my kids both made three prints for each of them! Share the results of your kids' Watercolor Number Art with me on Instagram– I love to see how your projects turn out!
** New to watercolors? Read this post about how to start with one color wet-on-wet watercolor painting from Rhythms of Play!