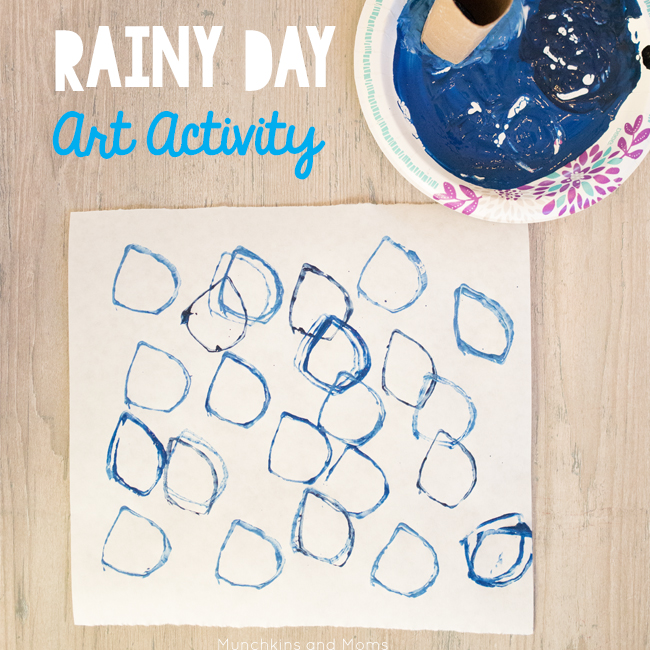 Is it spring yet??
Quite honestly, I am done with snow and ready to embrace all the spring showers! My kids love puddle jumping, and wet pant hems are much better than below freezing temps and being stuck indoors all day. Let's get started with rainy day activities!
Supplies:
This post contains affiliate links
Blue paint (mixed with white and black for varying shades)
Paper
Empty toilet paper tube
Paper plate (for paint)
Easy Rainy Day Art Activity
I mixed up varying shades of paint because I thought it would give the art depth and interest to have multiple shades of blue. This is also an opportunity to talk a out color mixing with your preschoolers!)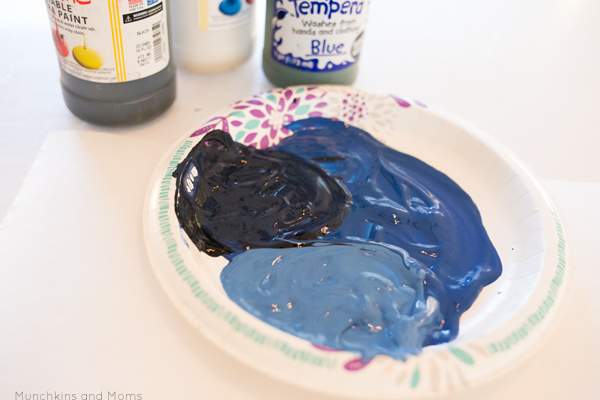 Next, I squeezed a toilet paper tube into a raindrop shape.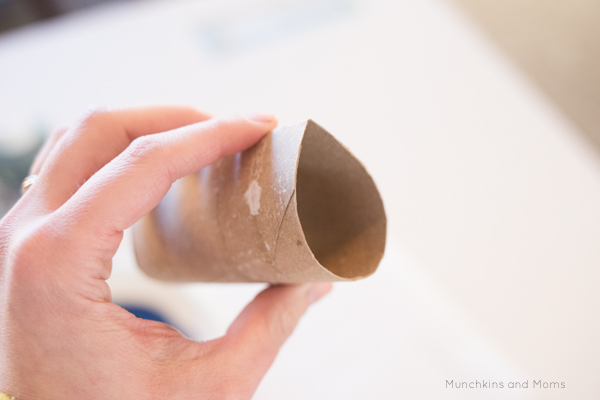 That's all the prep work required! My preschooler used the toilet paper tube as a stamp to make raindrop art.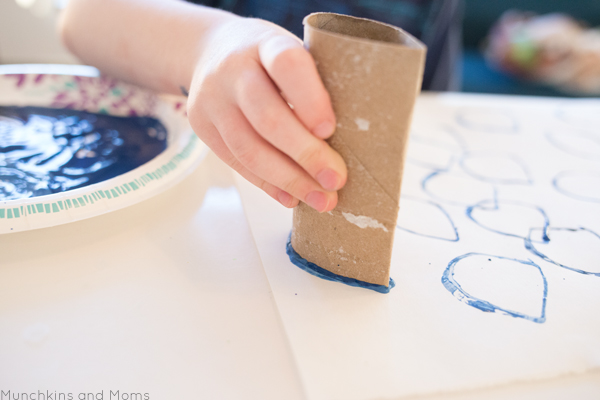 As simple as an activity as this was, the art turned out really nice! I encouraged my son to layer and overlap some of the raindrops multiple times with different shades of blue. This gives an illusion of movement and cerated some more depth the the artwork (and it's great eye-hand coordination as he tries to match the stamp up on the paper!).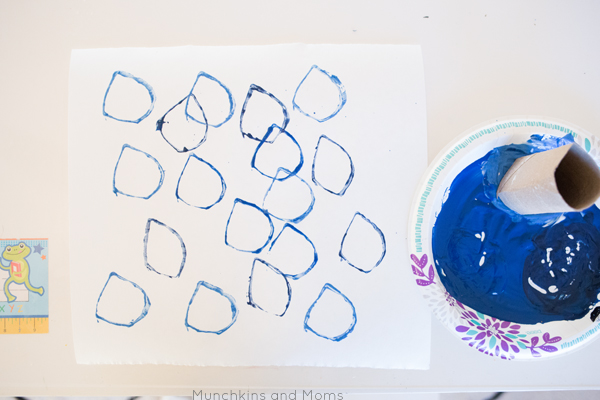 Try this activity with your preschooler (or even toddler!) and show me the results on Instagram 🙂
Don't miss one of our most popular rainy day activities! This Rainy Day Window Art is PERFECT for your next project!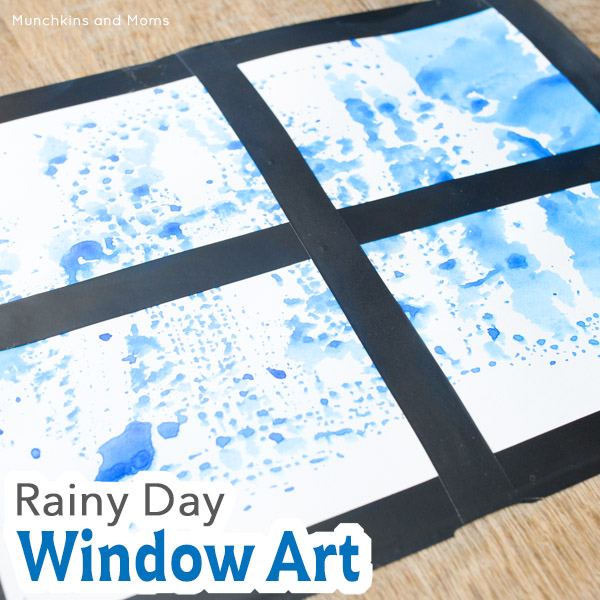 Pin this idea for later!