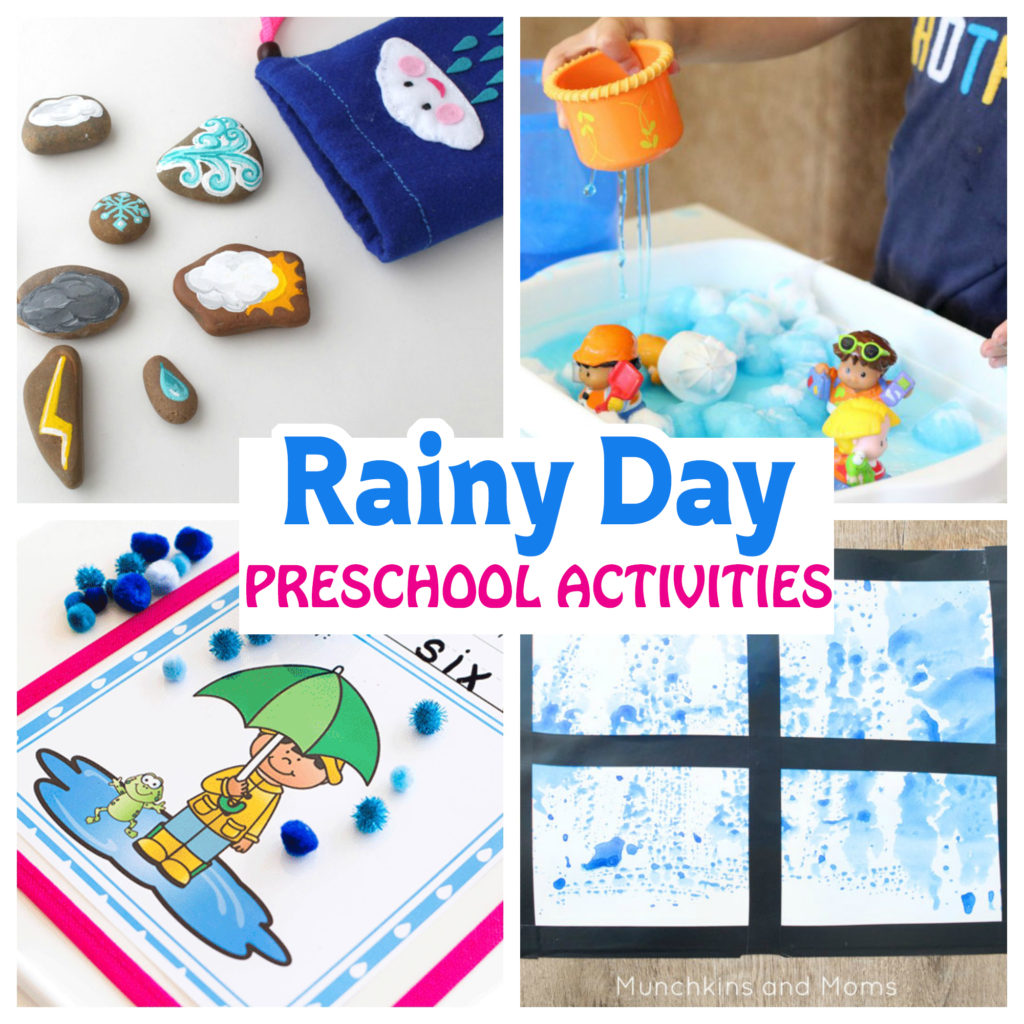 Rain, Rain Go Away…
Are you singing the rainy day woes right now? I'm actually pretty thrilled about the rain! We've had snow for so long, that the rain is a happy sight! Bring on spring!
But if rain has you and your preschoolers cooped up indoors, I've got a few ideas to get you through the day with smiles and (inner) sunshine 😉
Rainy Day Activities for Preschoolers
Let's start with a little rainy day art and craft activities:
Raindrop Toilet Paper Tube Art (toilet paper tubes make great raindrop stamps!)
Rainy Day Window Art (This will always be my favorite rainy day activity <3)
Raindrop Sun Catcher (This is ridiculously beautiful!)
Rain Cloud Sun Catcher (using an upcycled milk jug!)
Painting with the Rain (Use rain as part of a process art experience!)
Now let's add in some music!
Make DIY Rainsticks (that actually sound like rain!)
Sing a Song about Rain (get kids moving with these songs!)
Get in some preschool lessons with these math and literacy activities:
Rainy Day Math Activity (a fun and colorful FREE printable!)
Umbrella Sound Stamping (plus lots of other weather-related printables!)
Puddle Jumping Activity (A great way to get the wiggles out while learning!)
Etcetera (activities that don't fit into a category, but are still awesome!)
Rain (and weather) Tot Shelf (This post has some of the most creative ideas!)
Weather Stones (fun for making story stones or for pretend play)
Weather Sensory Play (Make it rain on little people with this activity!)
Which rainy day activity will you do first?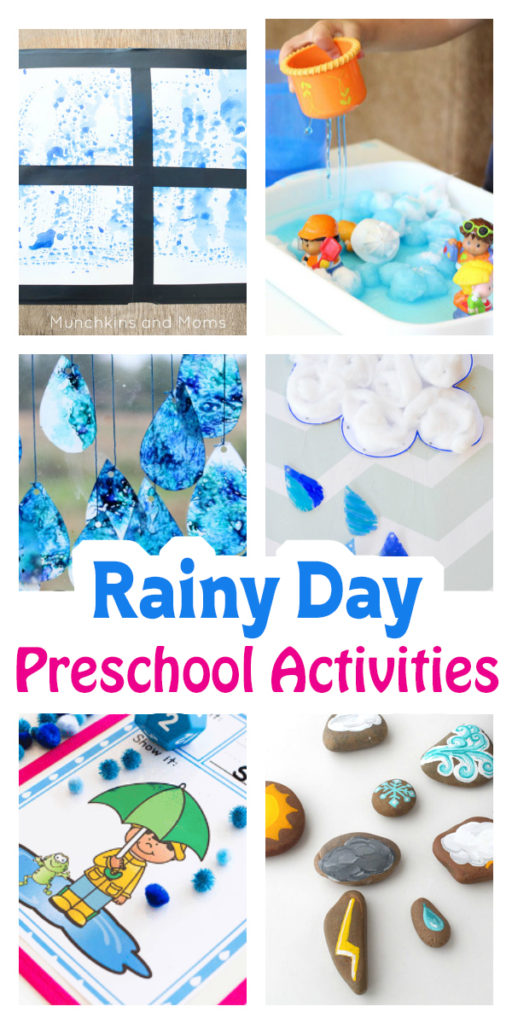 Need more ideas for teaching weather to preschoolers? This e-book resource provides COMPLETE lessons that cover many domains of preschool learning! Save valuable time and get it now!