This post is sponsored by Gululu and contains affiliate links. All opinions are my own.
Today is Word Water Day, a day which highlights the importance of freshwater around the world. The goal of World Water Day is to keep people informed about water-related issues and help them take action in providing clean water access to everyone. In the more westernized countries, we have access to clean water not only in our homes but commercially and industrially too. You can visit a site like https://www.hillwater.com/industrial-water-softeners.aspx to find out more about it, but essentially we can have water treatment installations anywhere to remove potentially harmful substances from the water and making it safe for us to drink. Of course, this liberty is not a given in other countries and we have to remember t be grateful for this, clean water is vital for good health! And especially having children, this will be a really important fact.
One organization that supports the goals of World Water Day is Gululu. Gululu is an interactive water bottle company that cares about water and keeping kids healthy through hydration. Gululu's mission is easy: hydrate the kids of the world. For every bottle purchased, a child in a developing country is being provided with clean water well for life (through their partnership with Generosity.org).

For 2018 World Water Day, Gululu promotes the slogan WATER = LIFE and shares these values by offering an amazing discount on Amazon: one interactive water bottle for $99 (full price is $149)! Sale will run from March 22-29. Get one on Amazon now!
In honor of World Water Day, I'd like to tell our story about keeping our kids hydrated
I honestly hadn't been paying much attention to how much water my kids were taking in until one day my oldest son (six years old) had a terrible headache. If they were older, we could use some CBD oil from https://blessedcbd.co.uk to help give them relief, but as they are so young we had to investigate and find out what the reason for their headaches was. Sorry, Blessed CBD. Perhaps when they're ready for college. So, we spent some time watching them and figured it out. The culprit? Dehydration.
You see, I thought my kids did a decent job of drinking water. They rarely drink milk and we only have juice on special occasions. Water was their first and nearly only beverage choice. This is mainly because we are passionate about making sure our children stay away from sugary drinks that can cause dental problems such as tooth decay and cavities. Speaking of which, some friends of ours do not let their children drink sugary drinks either and they recently took their children for their first-ever check-up with a Pediatric Dentist in Vineland. They got a clean bill of health which just goes to show how important it is to encourage your children to make healthy choices! Unfortunately for us though we later realized both my boys were relatively dehydrated nearly every day.
Since water makes up about 65% of their bodies, water is LIFE. It is vital for the proper functioning of their muscles, joints, and brain. Every function in their body requires it. I had been thinking about getting an under sink water filter installed after reading about them on Water Filter Way and I'm still considering it. It's important to have great tasting water that's also pure and safe to drink, so a filter may be the perfect solution for us! I needed to get my boys to drink more water, but it was proving harder than I thought.
and then we found Gululu.
This fun water bottle has a screen on it that features a tamagucci like pet. Kids have a choice of a few different pets which embark on underwater adventures. As kids drink water from their water bottles, their pet grows and they are rewarded with points to accessorize their new virtual friends! The gamification of the bottle and the new pet-friend encourages kids to drink water, while parents stay updated about their kids intake through the parent app!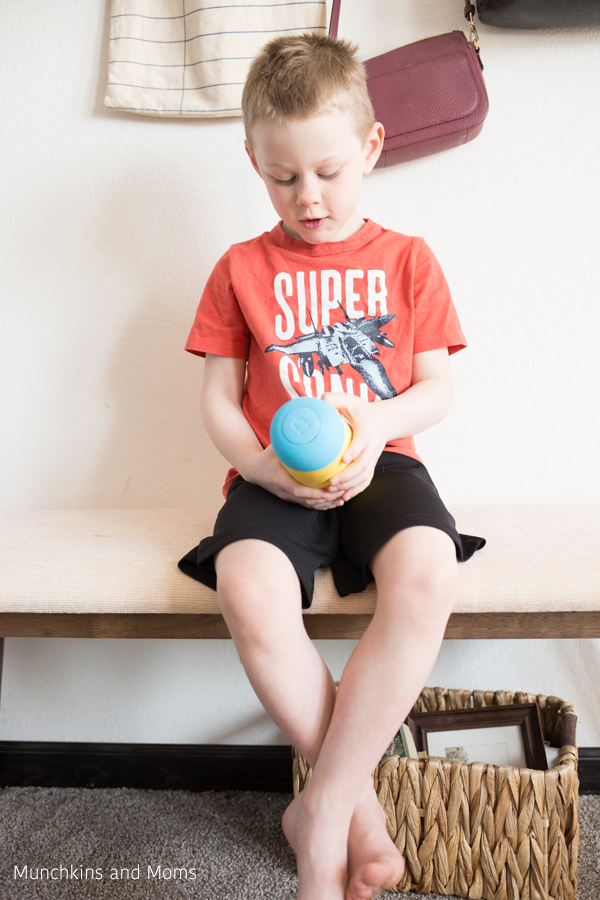 The parent app is easy to use, too. It shows if children have met their water goals for the day and allows parents to control various settings. It also allows parents to set the water bottles on "School" and "Night" modes (which pause any game action until a specified time).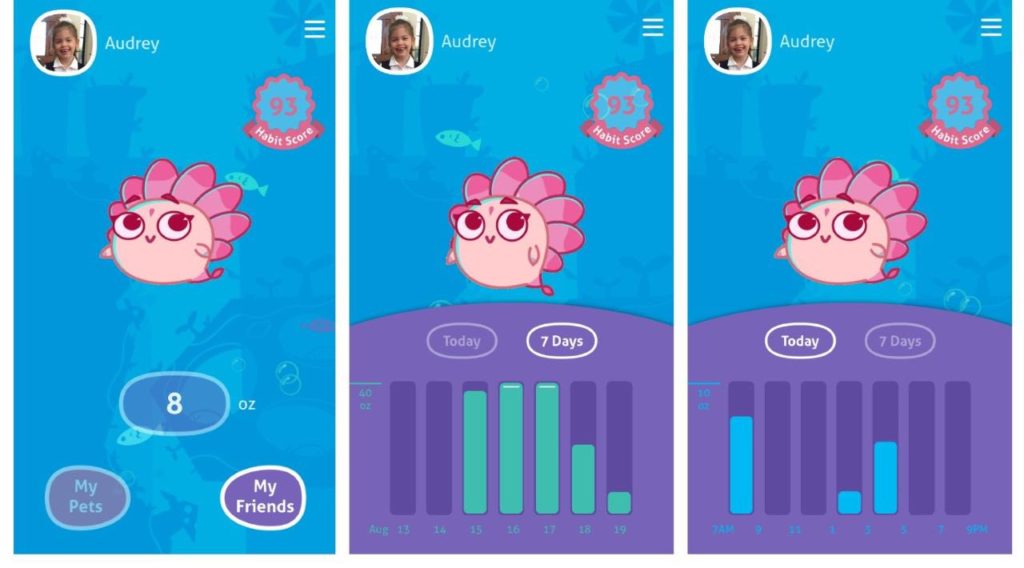 How Gululu Works
"Drinking water awakens a virtual pet
that lives inside the bottle, engaging your
child in play. Built in sensory technology
measures your child's fluid intake and
relays the information to you through
a linked mobile app"
This smart water bottle provide feedback to parents through the app and to children through their virtual pet. It allows kids to be in control of their health and begin to develop better hydration habits at an early age!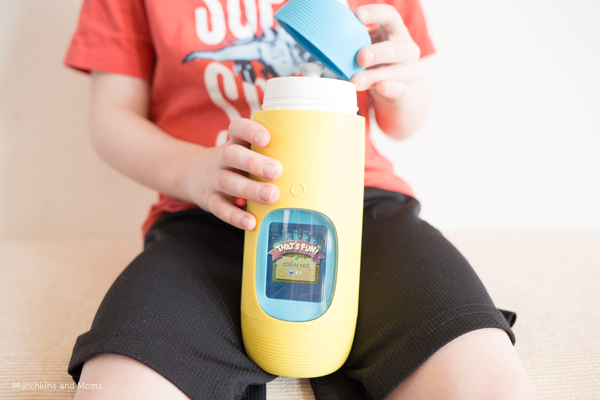 Gululu water bottles are made to be hand washed, and since receiving them last year we have never had a problem with them. They are charged on a charging dock each night and ready to go every morning. Easy!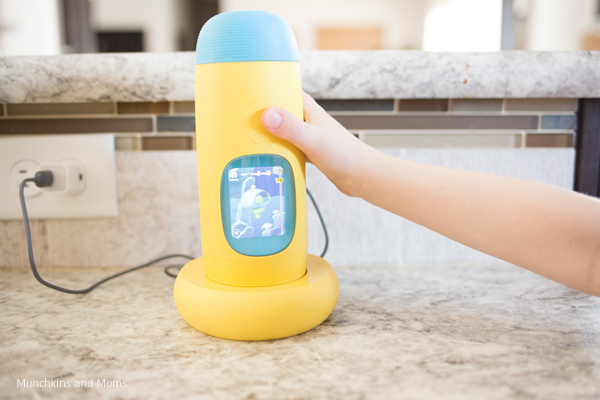 Do kids really drink more water with it?
I have to answer a loud, resounding yes! I have noticed that my kids tripled their daily water intake after receiving their Gululu water bottles. No sticker chart or motivational speech could even come close to the encouraging my kids to drink more water. This water bottle did it. I love that it puts them in control of their health, too. They have become much more responsible about monitoring their water intake now!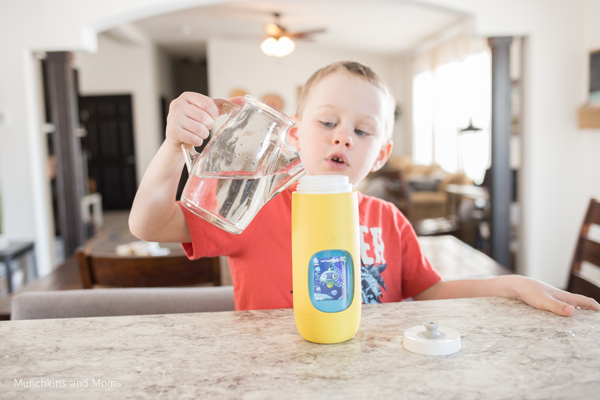 Learn more about Gululu
Learn more about Gululu water bottles on the Gululu Website.
Ready to buy one now? Read the reviews on Amazon and get it on Prime while it's on sale!