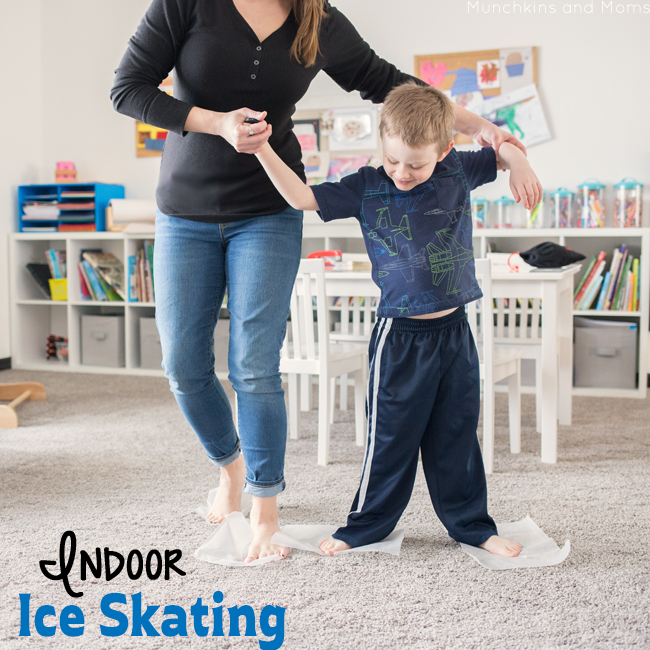 The Winter Olympics are coming to an end
Have you done anything to celebrate them? I followed along with Susie and Kristina's Very Toddler Winter Games this year and was inspired to do an activity ourselves (very last minute, as is my style 😉 )
This is an activity I actually did with my students years ago when I was a teacher. I would scoot all the desks to the side of the room and give each child a pair of "ice skates" (pieces of wax paper). It was magical.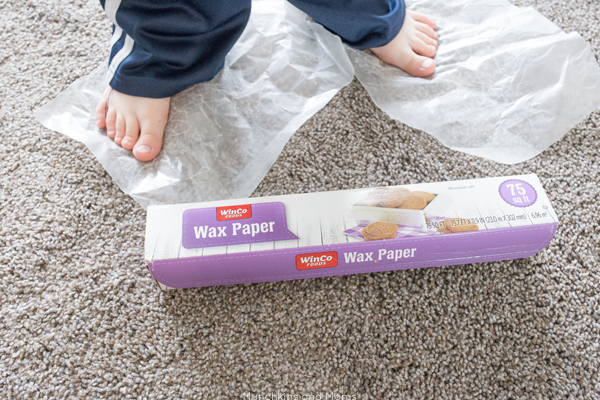 It still is magical. Hunter got used to the skates on his own first.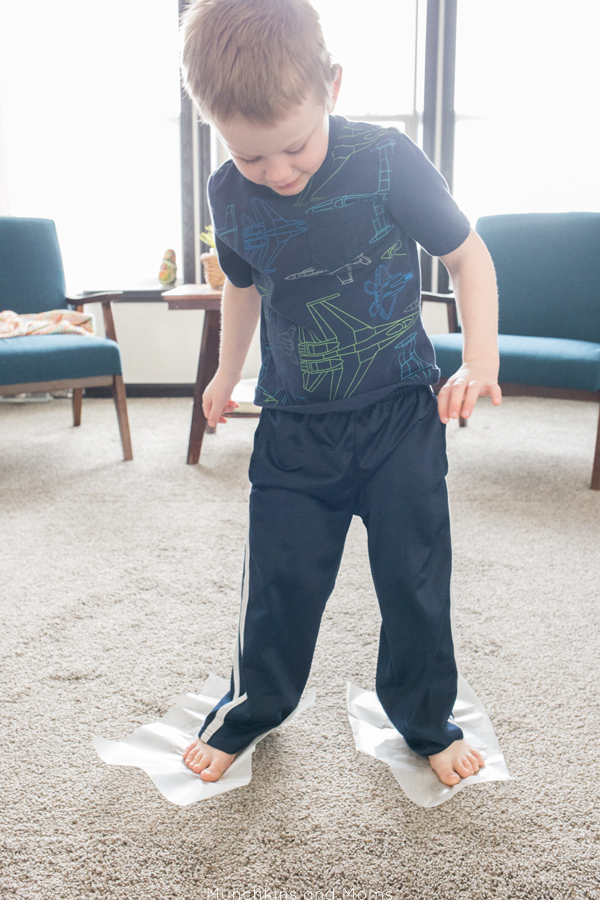 Note: these skates work best on carpet. If you want to skate on hardwood floors, I have heard that paper plates really do the trick.
I couldn't help myself and got in on the action too. We made a pretty fabulous double!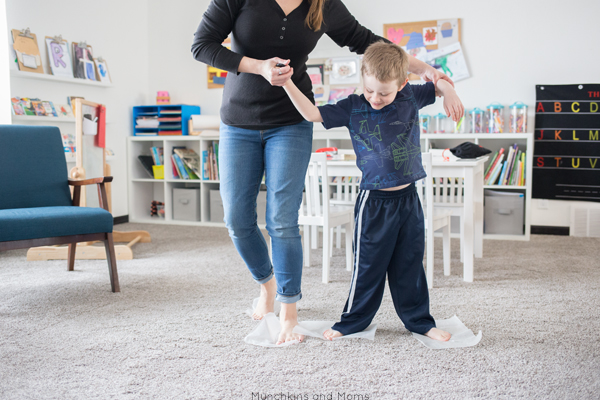 Play some fancy ice skating music (classical music) and you've got yourself an afternoon of indoor fun!
If you'd like to pair this activity with some good books (one of my favorite ways to expand activities), here are some great ones:
(This post contains affiliate links)
Winter Games Activity Book For Kids
G is For Gold Medal: An Olympics Alphabet
A is for Axel: An Ice Skating Alphabet
And don't forget to pin this idea to use it year after year 🙂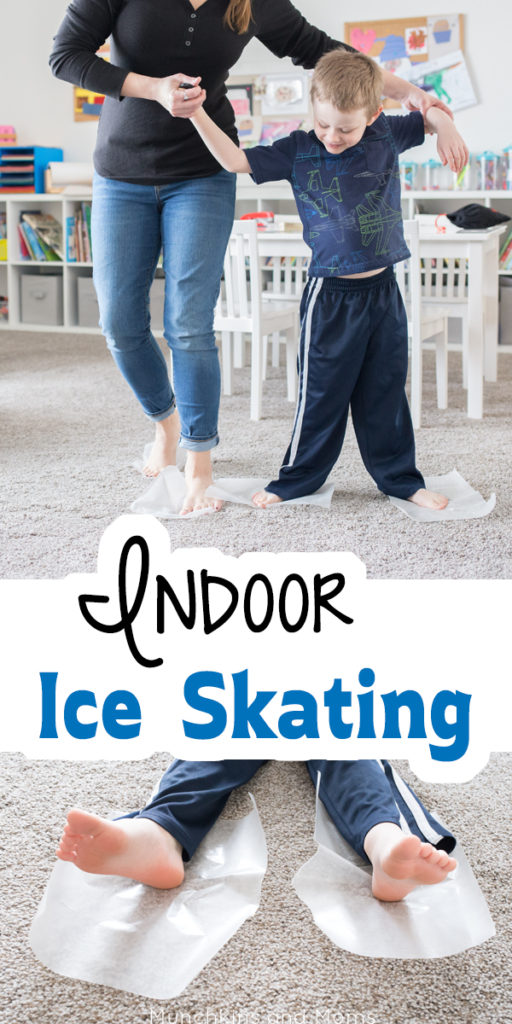 Looking for more ways to engage your preschoolers? Try some of the activities in this fabulous resource!
24 Winter Themed Preschool Lesson Plans!