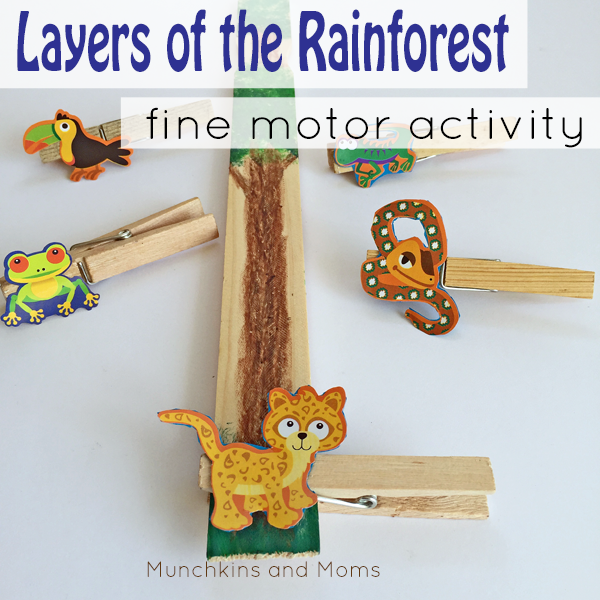 Earth Day is approaching which means teachers will be preparing units on reducing, reusing, and recycling (see our preschool recycling sort here), along with studies in conservation and environment protection.  Another popular preschool theme that coincides with Earth Day is a unit on the rainforest. Do you remember reading The Great Kapok Tree when you were in school? It was probably around this time of year!
This post contains affiliate links
I decided to do a rainforest fine motor activity with clothespins and paint sticks to investigate this topic in more depth with my preschooler (we have several other wildly popular preschool paint stick activities for preschoolers- see them all here!)
Supplies
Paint, crayons, or markers
To make the paint stick I colored a tree trunk and painted on green leaves (make sure to leave some room for the emergent layer of trees to pop up above the canopy! More on this later). The clothespins were made by sticking the rainforest animal stickers onto a piece of paper, then gluing them to the clothespins. Easy peasy.
I used the rainforest paint stick and clothespins as kind of an anticipatory set with my preschooler. I showed him the trees on the paint stick, then we talked about the animals on the clothespins. I asked him to predict where he thought each animal lived by clipping them on the paint stick.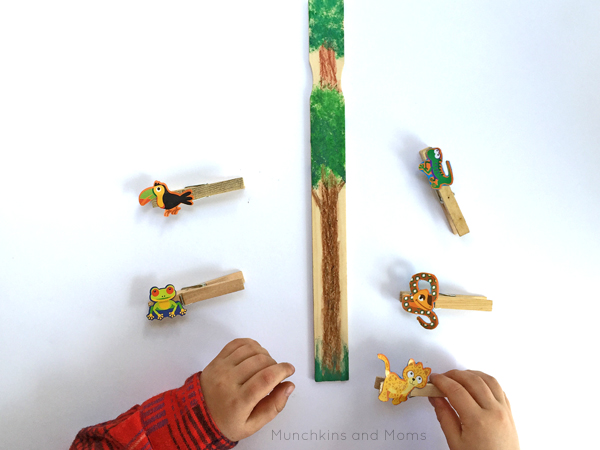 Some animals are more obvious than others, like the cheetah. He knew right away it lived on the forest floor. The other animals he really had to think about!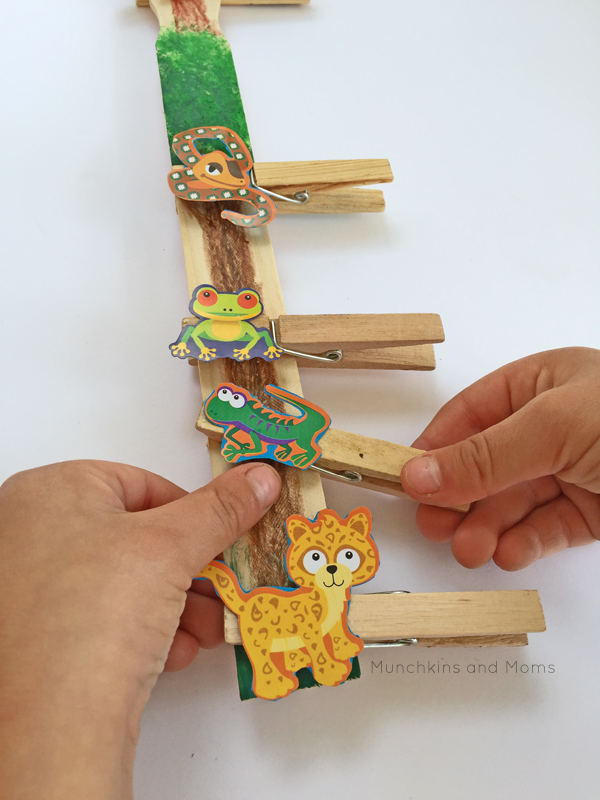 Once he had all the animals where he thought they lived, we did some research (hello, You Tube videos on rainforest animals for kids!) and went back to check our answers. If I had planned this activity a little further in advance I would have loved to have read the book The Rainforest Grew all Around with it, too.
If your kids are ready for it, you can also name and talk about the layers of the rainforest in more detail (forest floor, understory later, canopy, and emergent layer). If you're in a school setting this can be used in self-guided centers. Add lots of rainforest clothespin animals and see how many they can fit on their paint sticks! And if your kids are anything like mine, there's bound to be pretend play and story re-enactments with this simple learning tool 🙂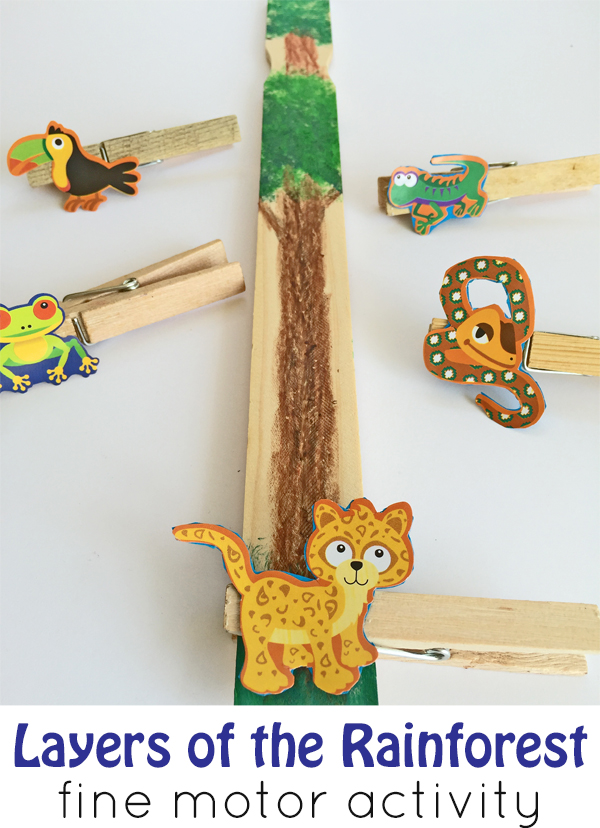 You might also like: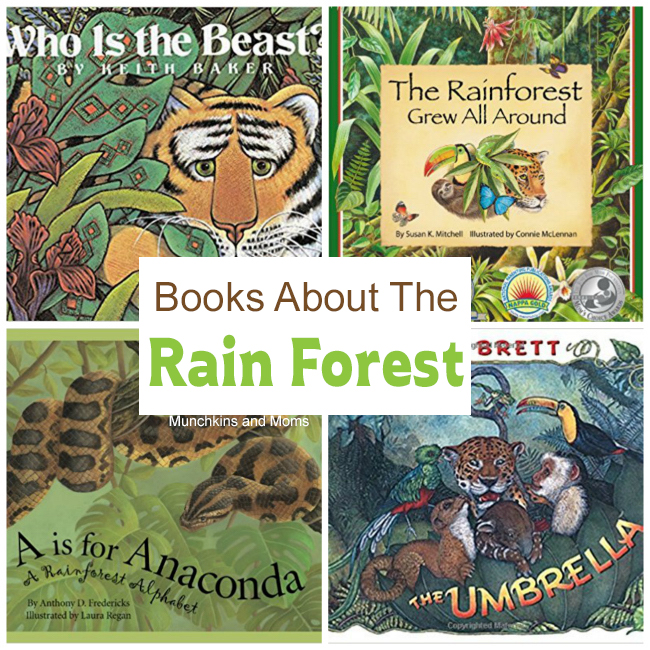 For more playful learning ideas with a RAINFOREST THEME, please the wonderful activity suggestions below: