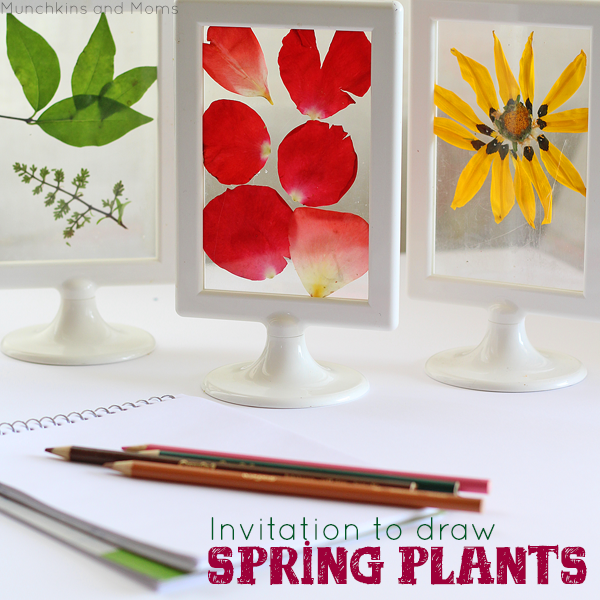 Hello Spring!! Here in the desert of Southern California, spring only lasts like a week before we hit 100 degree summer temps, so I'm taking advantage of it and doing some spring early learning activities with the kids. Preschool learning activities in the spring usually involve plants and insects. We've already done a Nature Cutting Tray and we've still got plenty of plants left for another great investigation…
This post contains affiliate links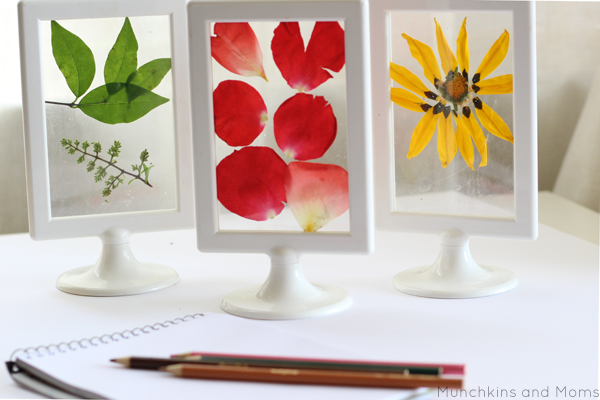 This idea came from our Invitation to Draw Fall Leaves, which was a big hit. All I had to do was gather a few plants- green leaves, rose petals, etc.- and place them in our Ikea Toslby frames (these frames are phenomonal! So stinkin' useful. See this list of other ways to use the Tolsby Frames in Preschoool Classrooms). The plants look absolutely stunning with the sunshine filtering through them! Here's the full list of supplies we used for this activity:
Supplies:
To prepare the investigation, I gathered a few plants from our front yard and smashed them between the Ikea frame plastic pieces. I adore how you can see right through layered leaves in the first frame! My four year old got right to investigating and drawing.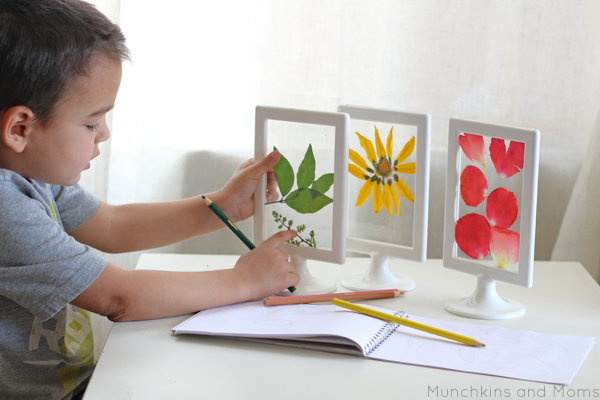 If I wasn't taking pictures, I would totally be right there drawing with my son. The presentation of the plants this way is completely irresistible!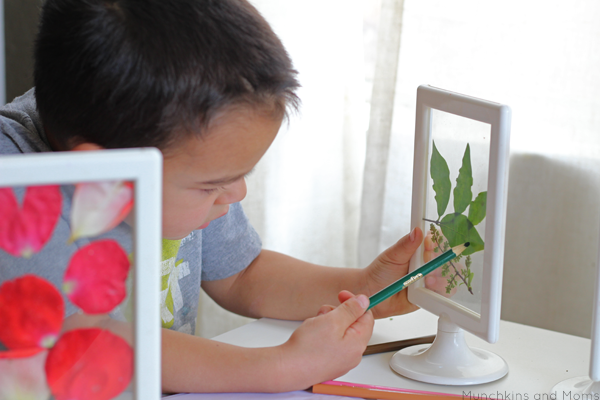 Love the way he was trying to find the right shade of green for his drawing. It reminds me of the Green Process Art we did last year (based on this really beautiful book!)
While he drew,we talked about the things he saw in each frame. He pointed out pollen, leaf veins, and even an aphid he saw trapped with the flower petals! At one point we opened a frame and removed a few pieces to trace them on his paper.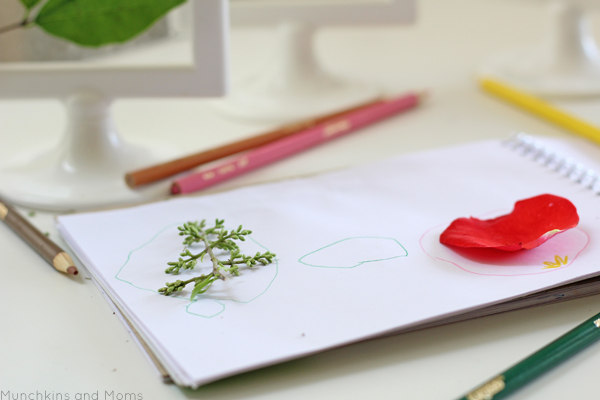 Science and nature combine beautifully with this preschool invitation to draw. What spring plants would you add into the frames? What discussions about plants and flowers would this invitation lead to with your kids? Share your thoughts with us in the comments below, and share your photos with us on Facebook and Instagram!