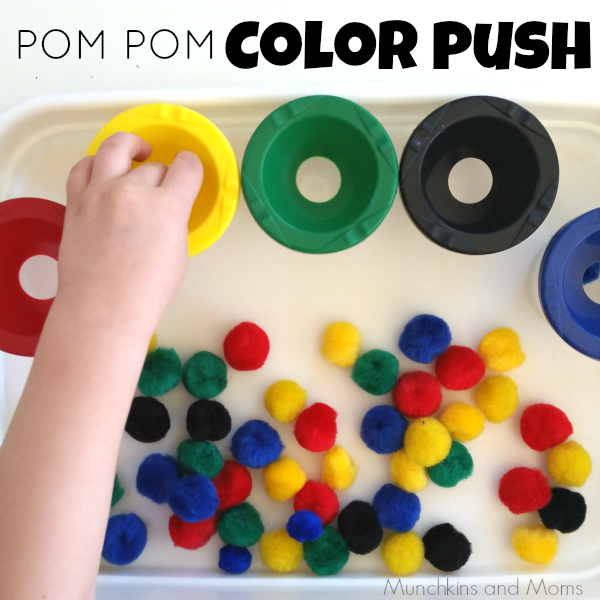 Color sorting is a great activity for toddlers and preschoolers to practice. There are so many ways to teach colors, but I have an affinity for the ones that involve other skills (like fine motor practice). This Paint Chip activity and this simple Preschool Color Sort were great places to start, but this Pom Pom Push color sorting activity was something special! It gave a similar sense of joy that popping bubble wrap gives! Bonus- it is SO easy to put together!
This post contains affiliate links
Supplies
I set up the paint cups and pom poms in a tray and let my two year old at it!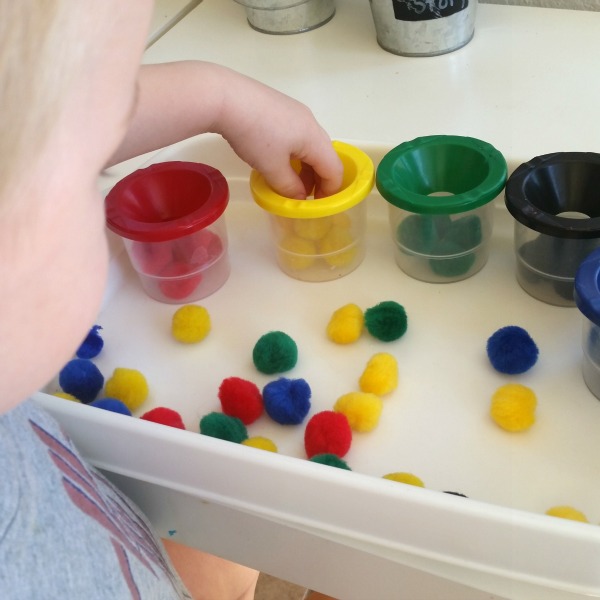 Popping the matching colors through the holes was an instant hit! It definitely added an addictive element to this otherwise simple activity. If you already own these paint cups (and pom poms), you are already to get this started for your munchkins! If not, you might consider adding them to your Amazon wish list because they are great for painting and sorting activities! I think buttons, small pieces of paper, and even colored straws would be fun to sort with them!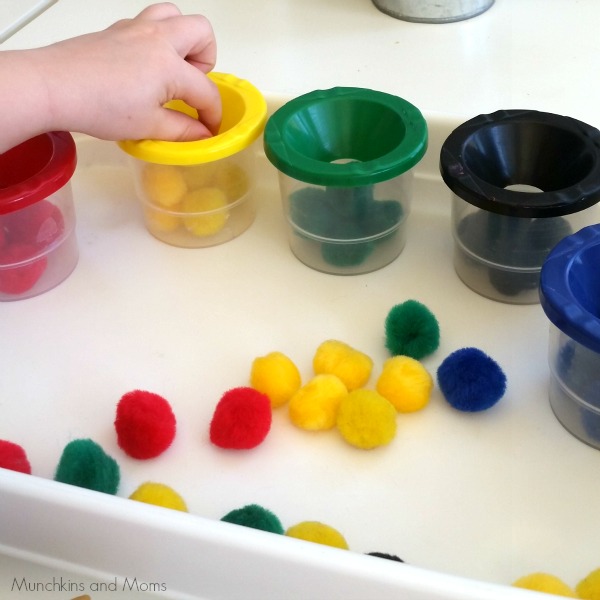 Check out that perfect pincer grasp with the pom pom! Fine motor skills and color sorting fun for the toddler-activity win!
How do you use your paint cups for sorting? Share your ideas with us on Instagram by tagging @munchkins_and_moms!