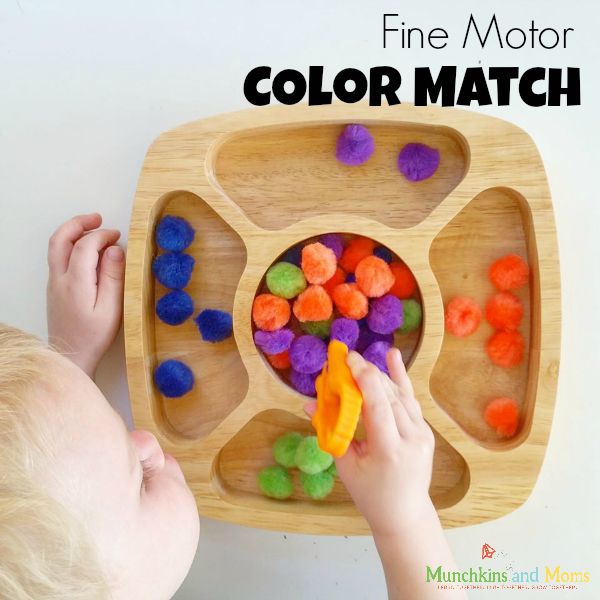 Hello, friends! If you're following Munchkins and Moms on Instagram, then this is activity you've seen before. Our Fine Motor Color Matching Game sparked your interest there, so this post will explain more and give ideas on how to expand the activity.
This post contains affiliate links
Supplies
If you like the Gator Grabber Tweezers, you'll love this Fine Motor Tool Set! It is one of our preschool must have supplies for sensory bins and fine motor practice!
Set up for this activity is a cinch. All it takes is placing four different colored of pom poms in the center of the tray along with the tweezers. Done and ready for little hands to explore!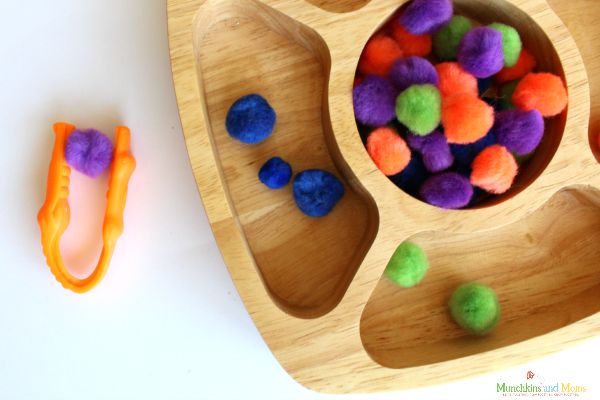 Since the tweezers are shaped like an alligator, I made this activity into a "Feed the 'Gator Game". I told my son that the alligator doesn't like his food all mixed up and he needed help sorting it out by color. Hunter was more than happy to help the alligator!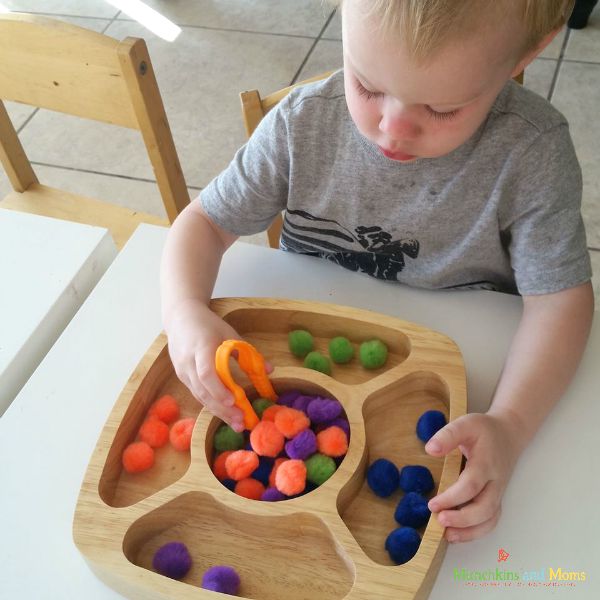 Extension idea: If you're working with multiple children, use the Gator Grabber set assigning a specific color to each student. Use dice to decide how many pom poms to grab. The first student to collect all the poms of his/her color wins!
This is a fantastic quiet time activity that you can offer while you do other tasks (like cook dinner!) If your child doesn't know their colors yet, it would be best to sit and play the game with them while reinforcing color vocabulary. For older kids who are familiar with colors, this is still a great fine motor activity! Pinching those tweezers is a great way to refine the small muscles that help with writing and other tasks.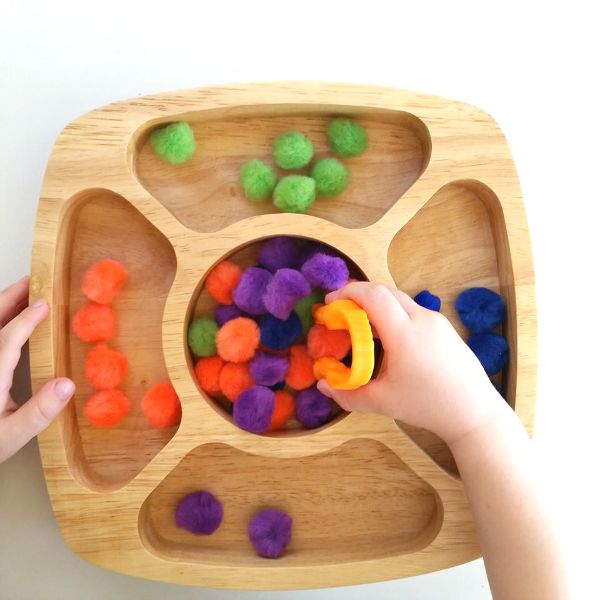 Extension idea: Change the game up with various seasons and holidays! For Halloween, try using black, orange, red. and white pom-poms. It's amazing what changing one aspect of the game can do to renew interest in an activity!
Are you planning on doing this activity with your preschooler or toddler? Share the results with us on Facebook or Instagram! Don't forget to pin this idea to come back to it later 🙂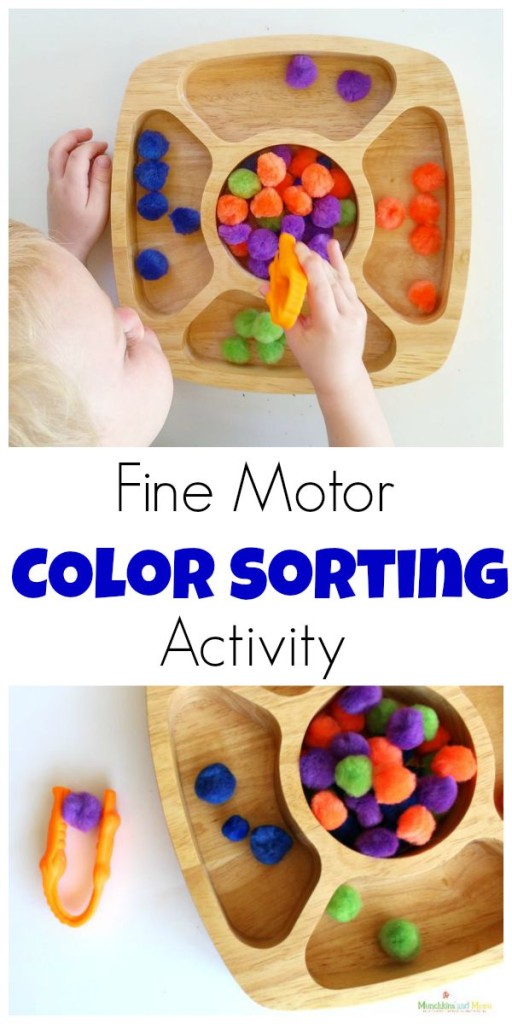 Looking for more educational activities for your toddlers? I've got you covered!
I've got toddler unit plans that will help you teach your littles all year long! And right now we have an incredible sale that you don't want to miss!