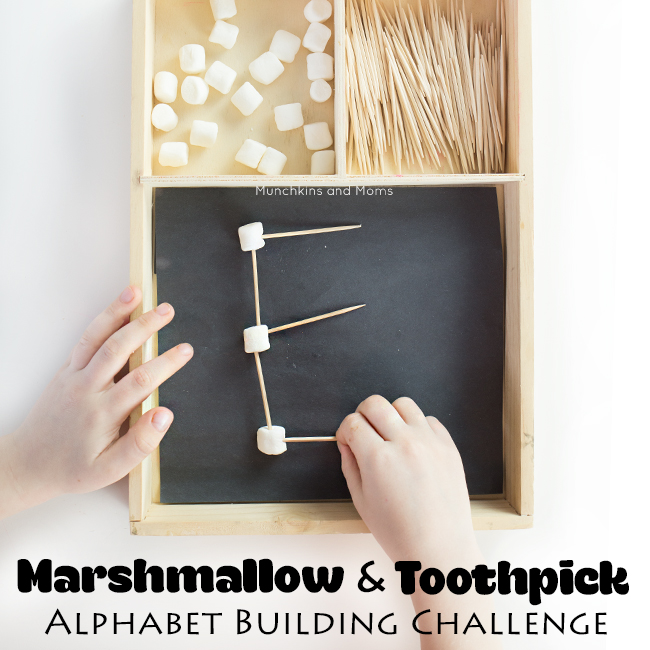 Yup, we still have marshmallows!
If you're a regular follower, you know we bought a *few* bags of marshmallows a couple of weeks ago and have been using them in various preschool activities since then.
This week we used a few of the standard mini marshmallows in an alphabet building challenge. It's similar to the regular toothpick building challenge, it just requires building letters instead of towers.
Marshmallow and Toothpick Alphabet Building Challenge
This post contains affiliate links
Supplies:
Marshmallows
Toothpicks
Tray (optional but we really like this one from  a Melissa and Doug toy)
I added all the supplies to our tray, which made a really nice little invitation to learn 🙂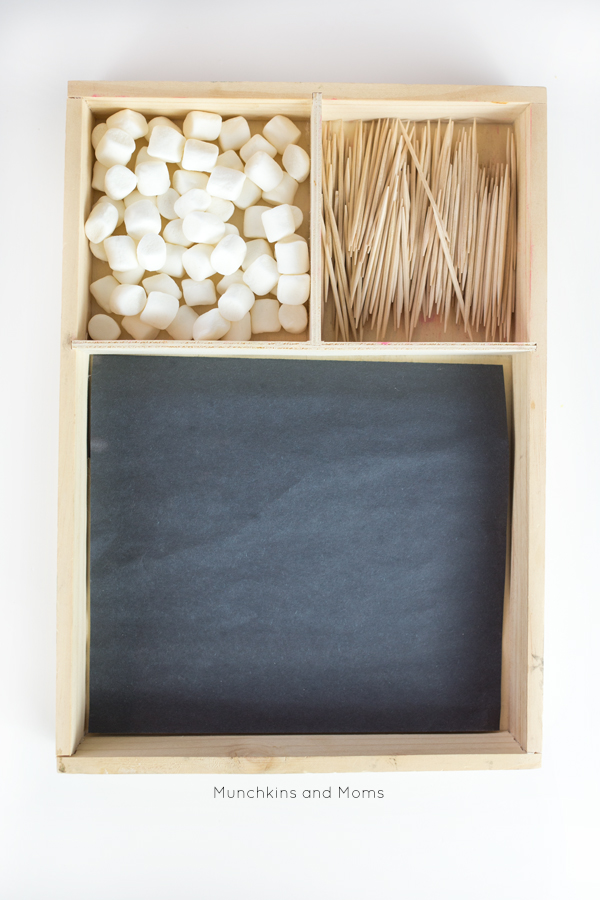 Anytime my kids see marshmallows in a learning activity they get excited (see: motivated) because they know there will be sampling going on as they learn!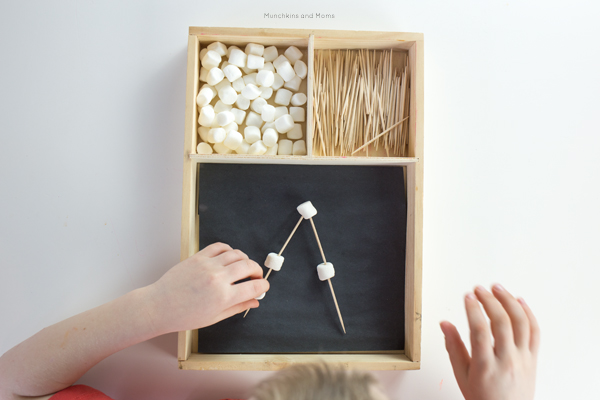 I started the letter A for my four-year-old. I added two long ends and asked what it was missing to be an 'A'. He immediately recognized it was missing the center line and added it. Then we moved on to another letter: E.
Well…we actually made an F first, because it leads right to an E formation.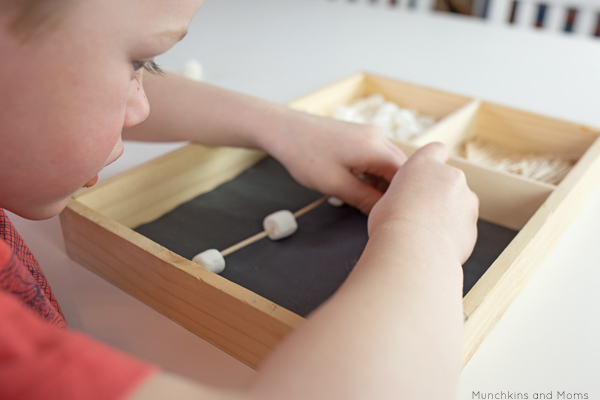 Besides learning about letter formation, this activity also provides great fine motor work! (fine motor work is important as it build up the small muscles of the hand to prepare for tasks such as writing).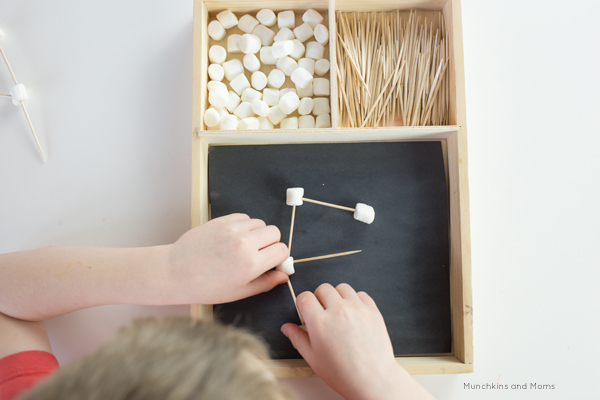 If kids don't have strong fine motor skills, the task of writing letters on a piece of paper can become frustrating and tiresome for their little hands. Learning about letters and how they are formed can take place well before kids pick up a pencil and paper.
…and using marshmallows to do so makes the task all the more fun! 🙂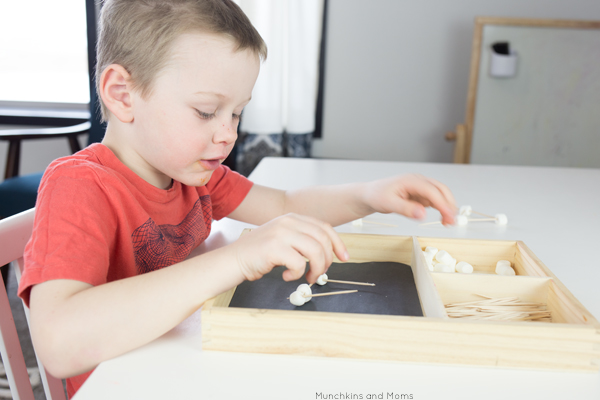 Of course, it is much easier to form letters that only use straight lines.  Here are some activities to build on that:
Gather alphabet flashcards prior to doing the activity. Sort the ones that are composed of only straight lines into a pile.
Count the piles. Does the alphabet have more letters that are made up of straight lines or curved lines? What letters have both straight lines and curves?
Challenge your child to build one letter that is composed of straight lines versus one made of curved lines. Let them try to form each one and discuss the challenges.
Want more activities that use marshmallows? (I guarantee your kids do!) Try some of these:
30 + Clever Activities that use Marshmallows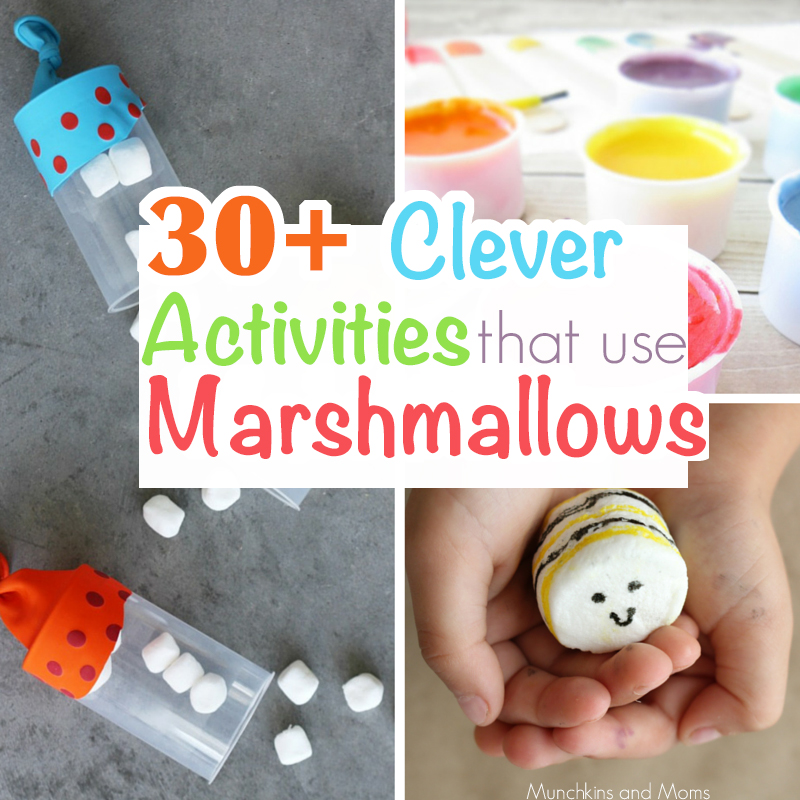 Don't forget to pin this idea for later!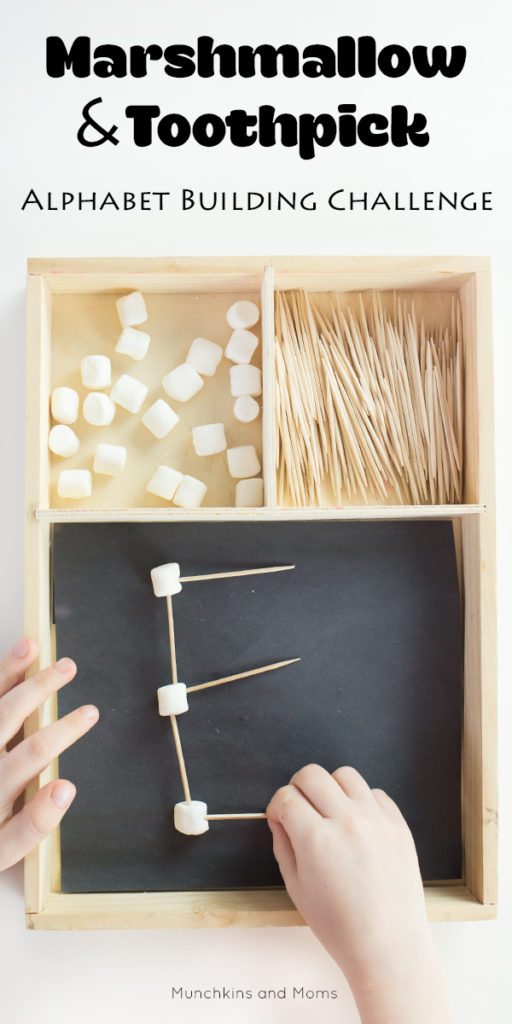 Looking or more easy-peasy preschool activities? These done-for-you Unit Plans are great!