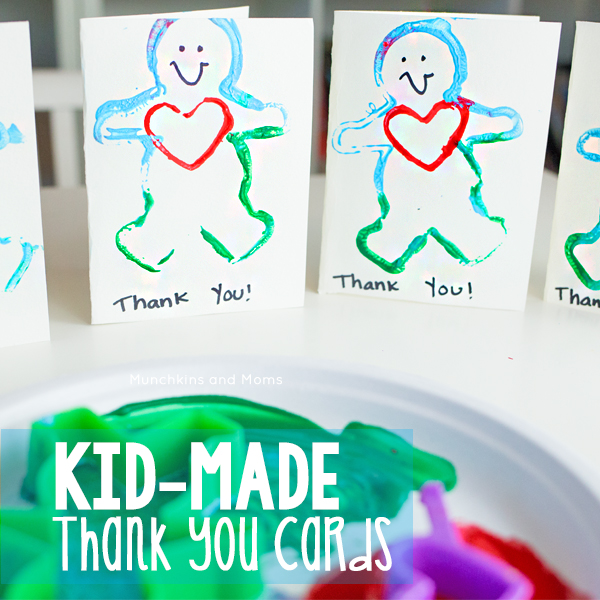 It's the time of year to show thanks…
No, it's not Thanksgiving. It's the day after Christmas.
Since we live a couple thousand miles away from family, we're making thank you cards to show our appreciation of their thoughtfulness this Christmas.
I wanted to send fun kid-made thank you cards for them using recycled artwork, but after a winter cleaning we were out of art. Then I thought we could make new paintings, but that might take a while. We needed something fun, simple, and easy to mass produce…
Kid-Made (easy) Thank You Cards
This post contains affiliate links
Stamping is perfect!!! And by stamping I mean using makeshift cookie cutter stamps 🙂
Supplies:
Paper (I like nice heavyweight cardstock for cards)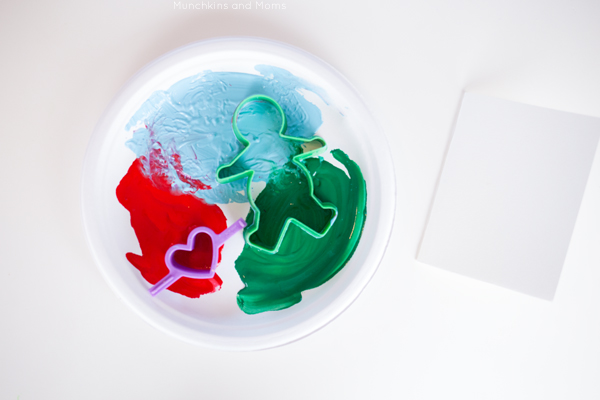 I only offered my kids three colors and two play dough cutters (a gingerbread man and a heart). Simplicity rules here.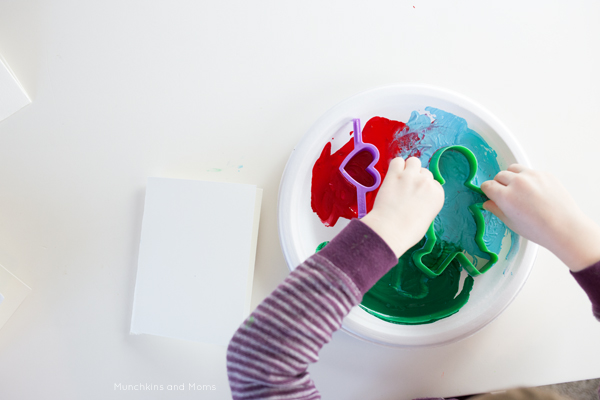 My four year old smooshed his gingerbread man cutter into the green and blue paint then placed it on his paper (I pre-folded the paper into a card).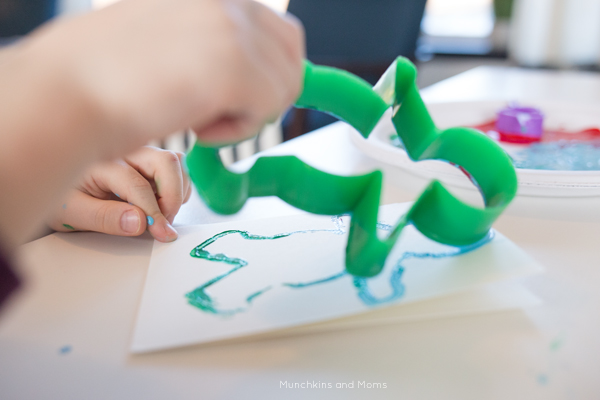 Next he added a heart in the middle.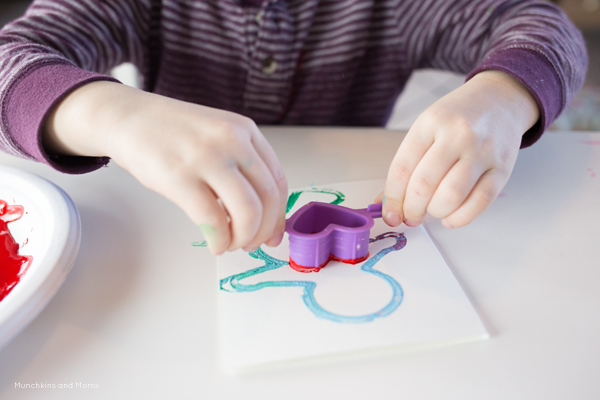 Smoosh. Plop. Done. Repeat.
This is the easiest project ever! And the results are actually unique and adorable. Not to mention my munchkin really enjoyed the process! (and since there is a limited amount of paint, these dry really fast. You can have them in the mailbox in less than an hour!)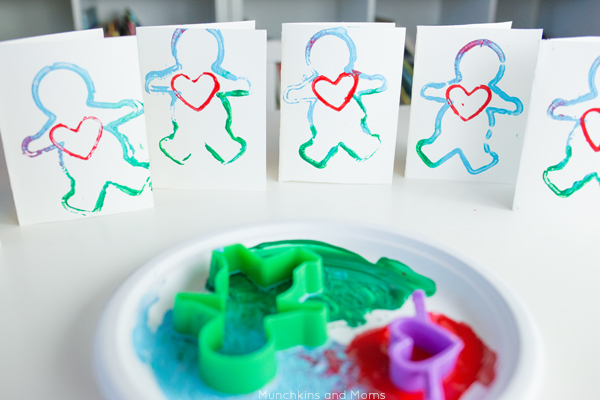 Once the cards dried I used a permanent marker to add a smile and "Thank You".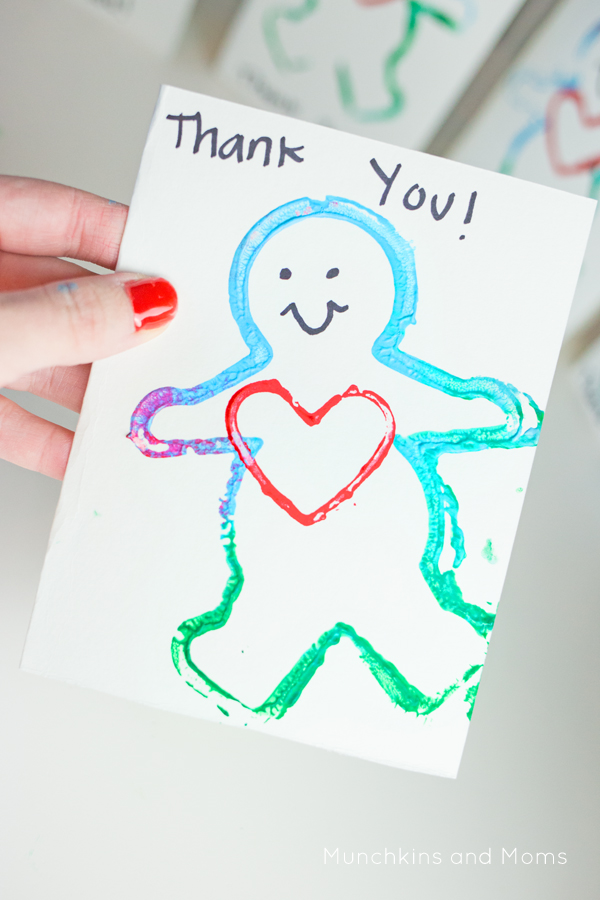 If you want to add a bit more writing, you can add a fun phrase like "Thank you from the bottom of my HEART". Or even have your preschooler/child do the writing. I'll be adding personalized messages to the inside of each card and having my kiddos sign the bottom as well.
This would be a fun stamp to add to the back of each card, too!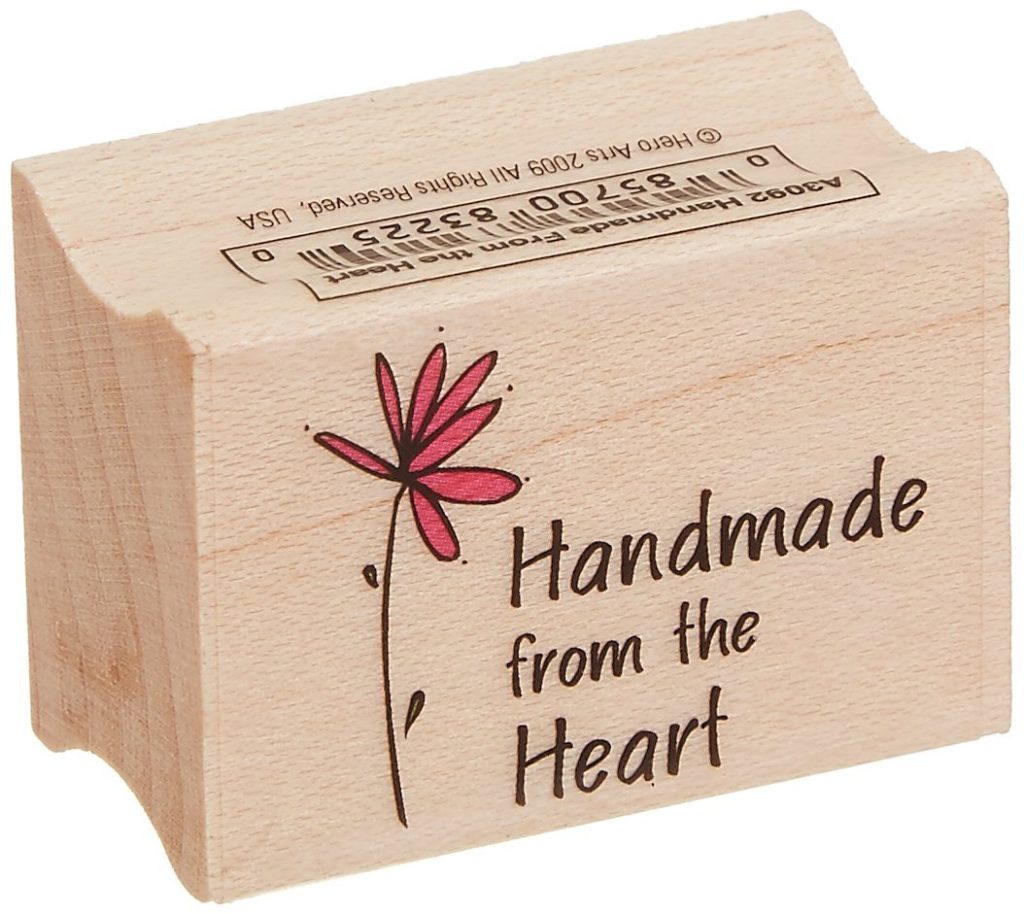 Looking for a few more creative THANK YOU card ideas? Check out this list of 10 Thank You Cards from Toddlers and Preschoolers (don't miss number 4, it's one of my favorites!)