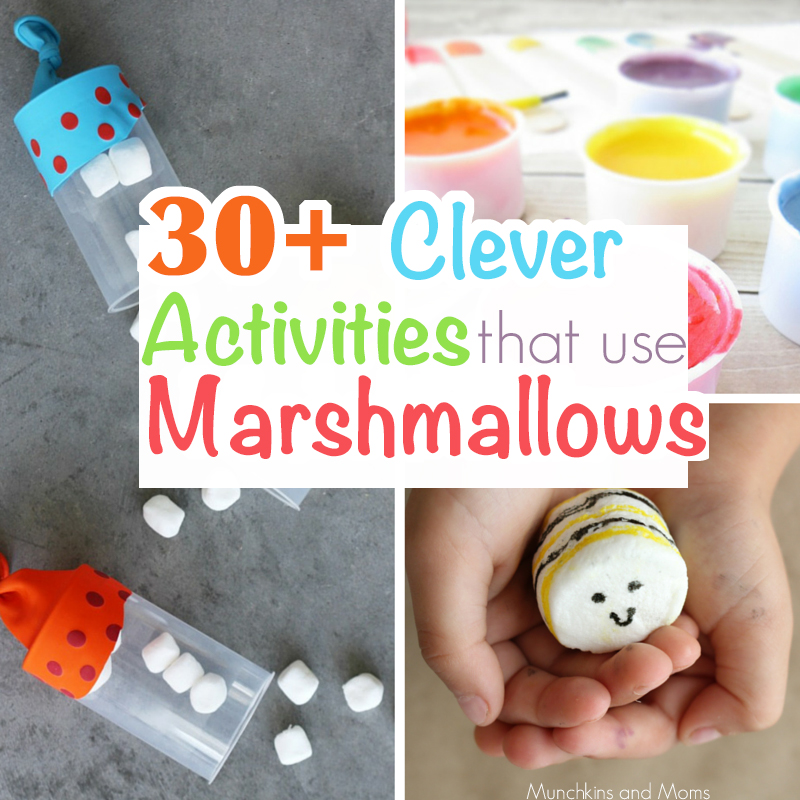 By a virtual show of hands, who here *loves* marshmallows?!? If you could see through the screen, you would NOT see my hand raised. Nope. Not here. I am an absolute sugar fiend, but I just don't like marshmallows…well…I don't like eating them, at least. We happened to have a bag of them in the house and I finally decided to use them for good- educational and fun 😉 Turns out there's a lot of ways to use marshmallows for crafts and activities! Here's 30+ of the most clever ways to use 'mallows for activities:
Building/Engineering Activities
Marshmallow and Toothpick Geometry Cards
Heart Marshmallow Toothpick Towers
Marshmallow Building Challenge for Preschoolers
Sensory Fun
Baby Bumblebee Marshmallows (to go with the song)
Marshmallow Science
Marshmallow Science Experiment
Microwave Marshmallow Science Experiment
Marshmallow Art
Dot Painting with Marshmallows
Marshmallow Math
Hot Chocolate Marshmallow Math
Race to Lose a Tooth Marshmallow Game
Marshmallow Crafts
Marshmallow Letter Recognition
How will you use your next bag of marshmallows? Snap a picture and share it with me on Instagram!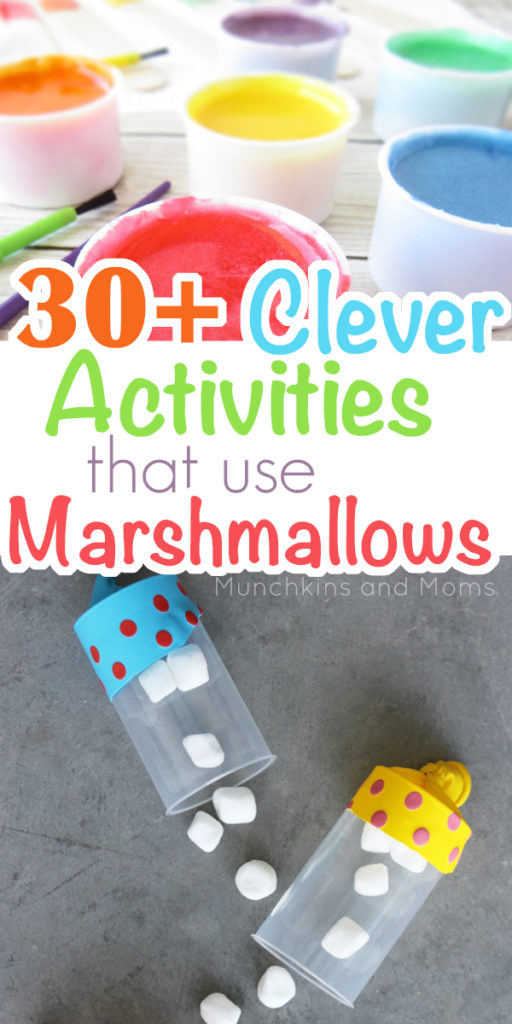 Looking for more educational activities for your preschoolers? I've got you covered!
I've got 20 preschool unit plans that will help you teach your littles all year long! And right now we have an incredible sale that you don't want to miss!