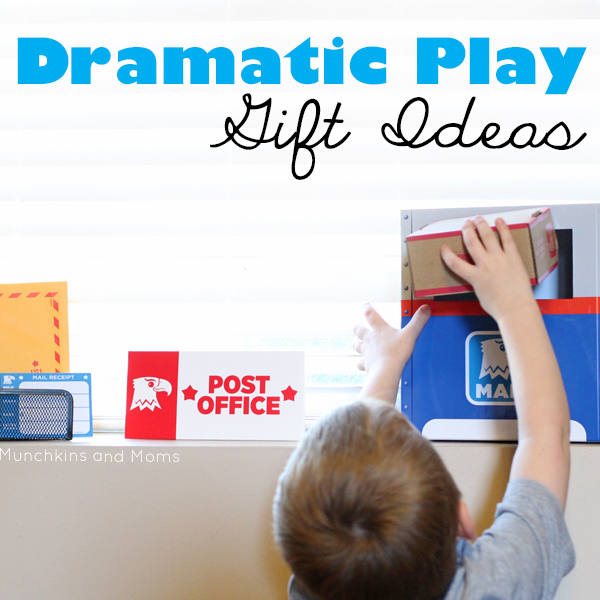 I am a blog ambassador for Lakeshore and am compensated for my work. I received product free of charge, but all thoughts and opinions are 100% mine. The sweepstakes prize is provided for the winner free of charge from Lakeshore.
Kids learn through play. Preschoolers and toddlers, in particular, need ample opportunities pretend play. Through pretend/dramatic play opportunities, kids learn social and emotional regulation, they develop a sense of self (do they like acting like a mom? Like a doctor?), they even strengthen academic skills (like literacy and number sense!) When you consider what type of gifts to give your kids/relatives/friends, I hope dramatic play toys and props make the top of your list! Here are a few products we've come to know and love to get you started: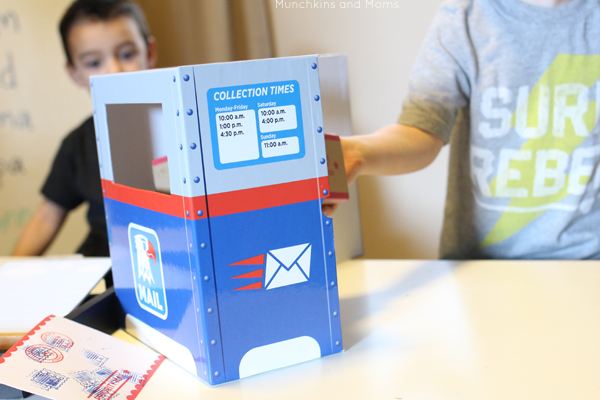 With all the packages we've been sending and receiving lately, my kids have taken an intense interest in the postal system! This Pretend Play post office has been used for mailing pretend packages to their cousins, writing letters to their aunts (hello, literacy skills!), and living the exciting life of a mail carrier :-)`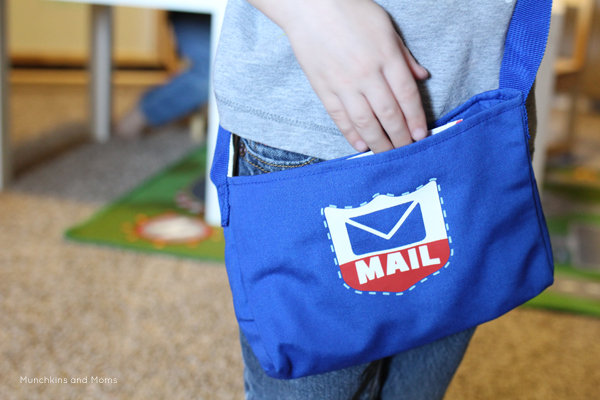 It's also kind of heart melting when you see your kids sitting down to write letter after adorable letter just for you (cue all the heart eye emojis here!)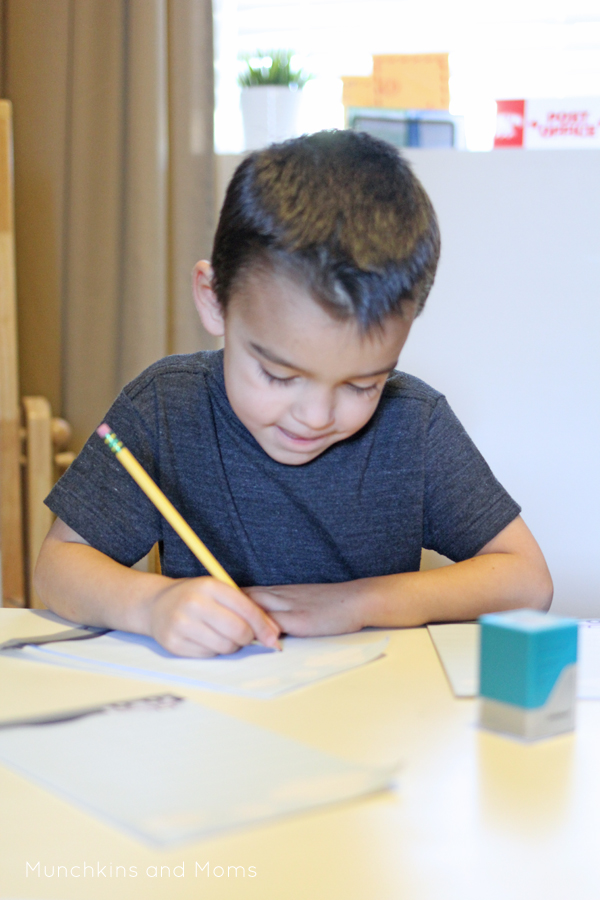 Our dramatic play costumes are hands-down my kids' most cherished pieces of clothing! They will wear them around the house all day long, then beg to go to the store wearing them as well (it's kind of adorable). I cannot emphasize enough how much value they have in pretend play opportunities!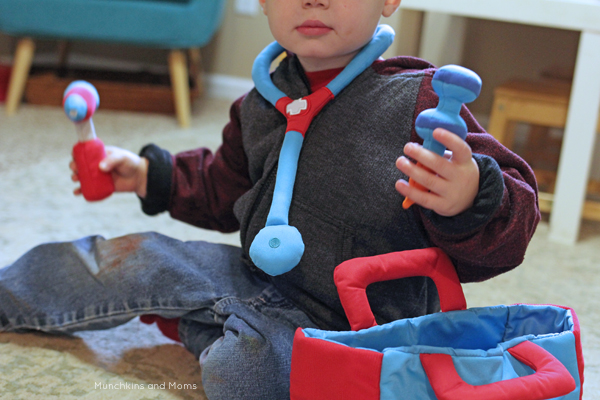 This Soft and Safe Doctor's Set was a great find to go along with our career costumes! Since there are no hard pieces, it's a perfect dramatic play starter piece for your youngest munchkins (and since it is made from all soft-sewn materials, it's even machine washable!)- winning!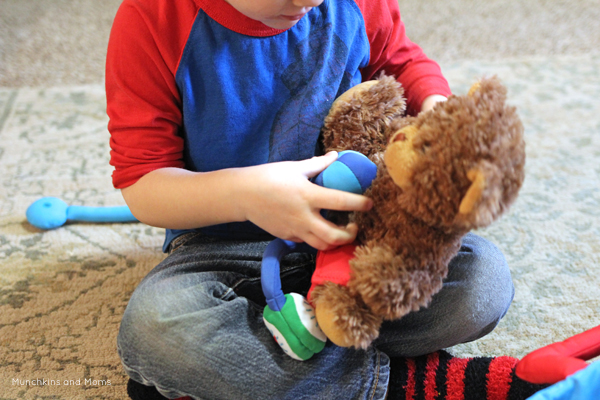 Kitchen, Food, and Cooking Toys
Let me tell you a little story about my three-year-old. He ADORES daddy's coffee pot (mommy doesn't drink coffee;-)). His daddy is somewhat of a coffee connoisseur and consumes so much coffee that I might have begun to consider hiring a coffee machine or even buying one to give him a variety of options. Every single day, our little baby cannot wait for the pot timer to go off while he listens to the sloshes and whistles of a freshly brewed cuppa joe. So when he laid eyes on this dramatic play version of a coffee pot, he was in kid-heaven (it includes the brewing sound and it drips the water in the pot!). I can't wait to see all the morning routine he acts out when he gets this kid-sized pot of his own!
Besides a watching coffee percolate, my kids also enjoy cooking and serving uniquely made meals like crocodile stew or pancake salad (mmm…sounds delicious!) and their pretend cooking play is enhanced with fun props like this Picnic Time Playset: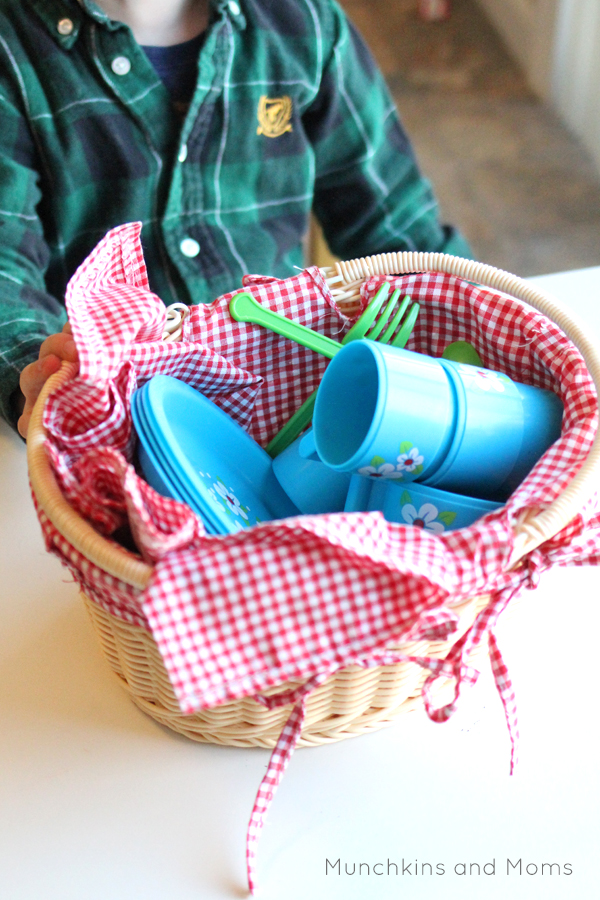 I'm pretty sure he's planning on serving me coffee at this mother-son picnic here 🙂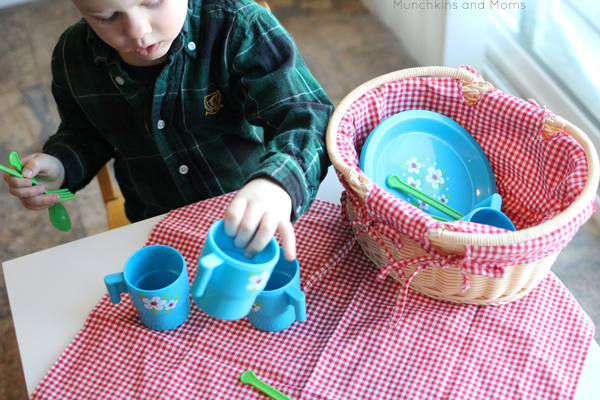 Also, how cute is that basket?!? That'll totally be used in other dramatic play scenarios! That's the beauty od dramatic play toys- they are so versatile and really never get old!
What pretend play toys are at the top of your munchkins' wish list? Let me help you make those gifts a reality with a giveaway and coupon offer!
Enter to win a $25 gift card to Lakeshore Learning by telling me what product you'd get from their line of dramatic play toys! Just visit LakeshoreLearning.com to get inspired!
Giveaway to run from December 9, 2016 – December 16, 2016. Winner will be randomly chosen and notified by e-mail.
Plan on purchasing some items before the giveaway winner is announced? Here's a 20% off coupon just for you!