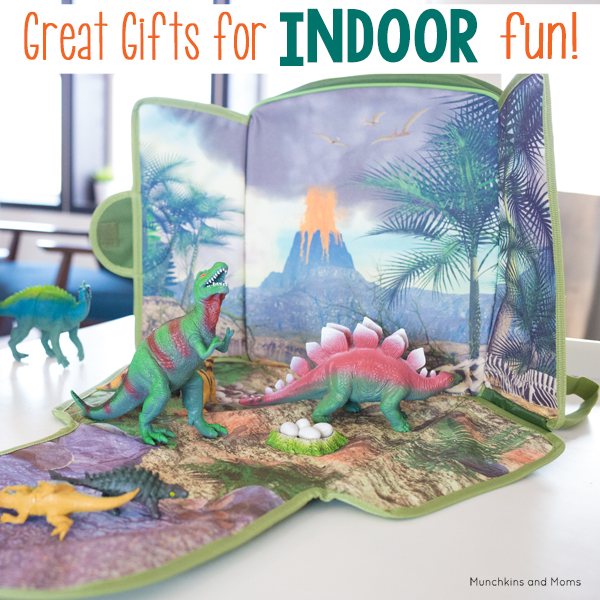 I am a blog ambassador for Lakeshore and am compensated for my work. I received product free of charge, but all thoughts and opinions are 100% mine.
It's the time of year that I start brainstorming gifts for my kids, nieces, and nephews. I absolutely love thinking of things that will thrill them and keep them entertained all year long!
This year I am particularly looking for gifts that will keep my kiddos entertained and happy as they play indoors during the cold winter months. Pretend play sets always keep my kiddos engaged for hours on end, so that was where I started looking for gifts first. Here are a few things that my kids got to open early and test out:
I could not wait to give them this one! The backpack is awesome because it comes with 8 dinosaurs plus accessories- all stored in a cool backpack that doubles as a playmat!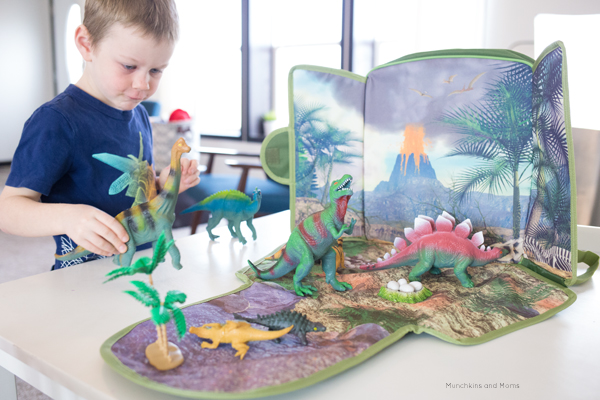 This is going to be the best when we are traveling out of town! I love how convenient it is as well as how much pretend play it inspires.
See how to make a sensory bin using the dinosaurs from this backpack here!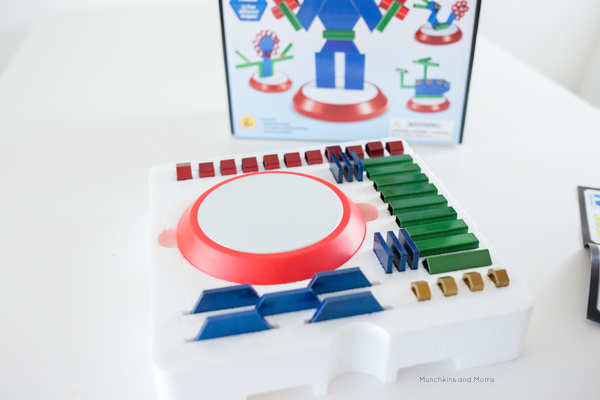 My five-year-old was alllll about this! It's a unique building/design toy that encourages creativity.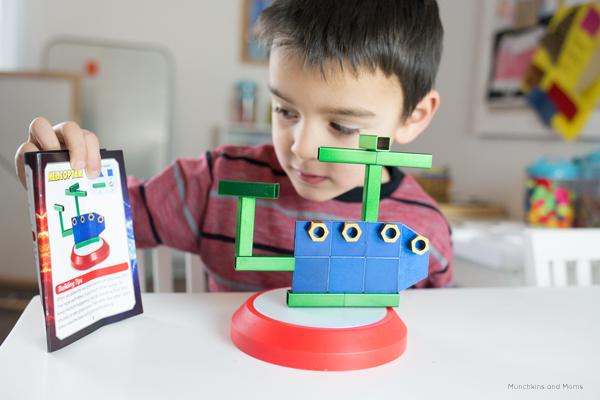 The set includes a 16 page design book with ideas for building. My son carefully counted out each required piece for a helicopter design and created this masterpiece sculpture. He was so proud of his work! After he built a few more designs from the book, he started making his own creations (which he was equally proud of). I loved seeing his imagination at work with this toy!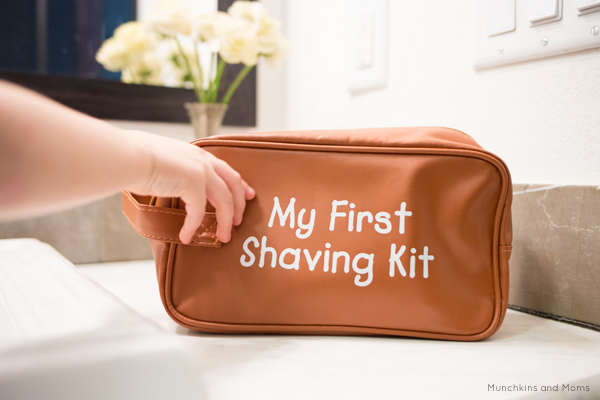 Hold the phones- this is the kit my four-year-old has been waiting for for his entire life. He is a pretend play enthusiast with a dramatic play costume closet that would make a Disney princess jealous. He LOVES dressing up and acting like various community helpers and people in his life. Every time we leave the house, he needs to know the destination so he can dress accordingly (doctor outfit for doc appointments, chef costume for bakery visits, and construction worker for everyday attire). He lives for this stuff. But he doesn't have a shave kit, and that's something he's pretty familiar with (since he sees daddy using one all the time that i got engraved from this place). I cannot even begin to describe the level of excitement he had for this gift!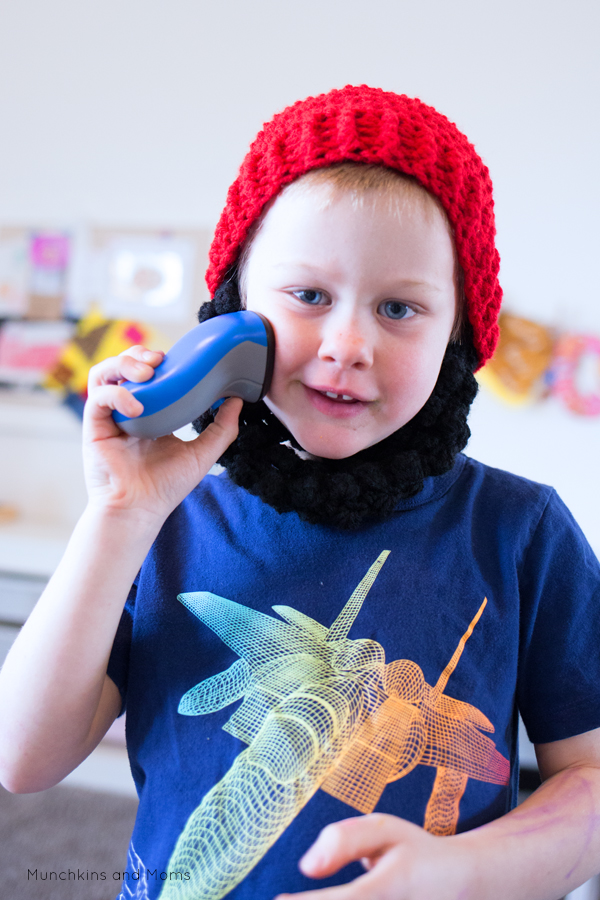 He immediately decided that this kit will live in his bathroom near his toothbrush. It is most definitely not a toy to him, this is now part of his every day getting ready routine (get dressed, brush teeth, shave his beard). Totally adorable.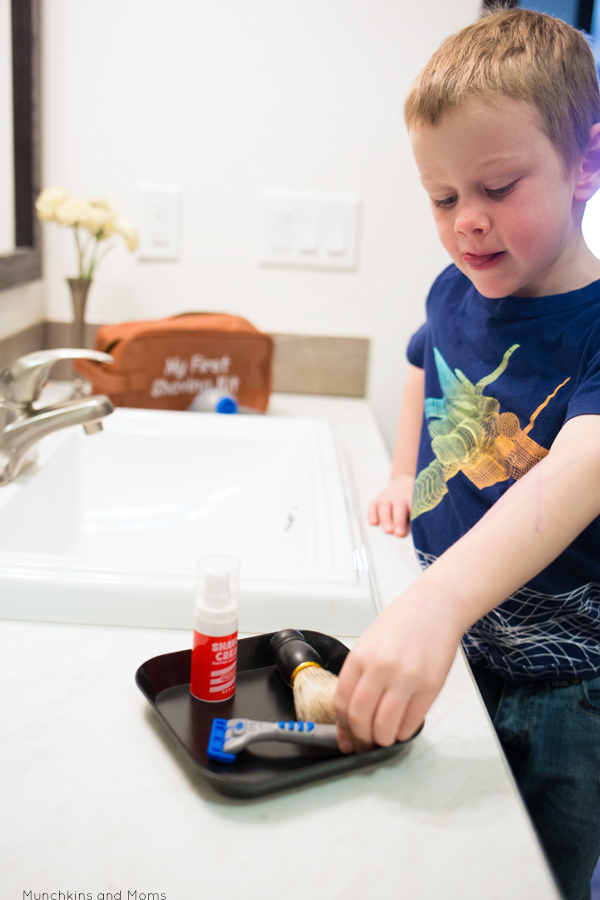 I'm pretty sure every little boy on our Christmas list will be getting this for Christmas as well. It's just so much fun (and to make it even cooler, the electric razors vibrate for a real-life feel!).
Giveaway time!!
Answer the question below for a chance to win a $50 Lakeshore Learning gift card! Winner must live in the US and be 8 years of age or older. Winner to be chosen and notified by email on December 1, 2017.
I'd love to know what Lakeshore Learning item you have in mind for your kids this Christmas? Let me know in the comments below!
(Can't wait to shop? Me either! Use this exclusive 20% off coupon and fill your cart up now!)