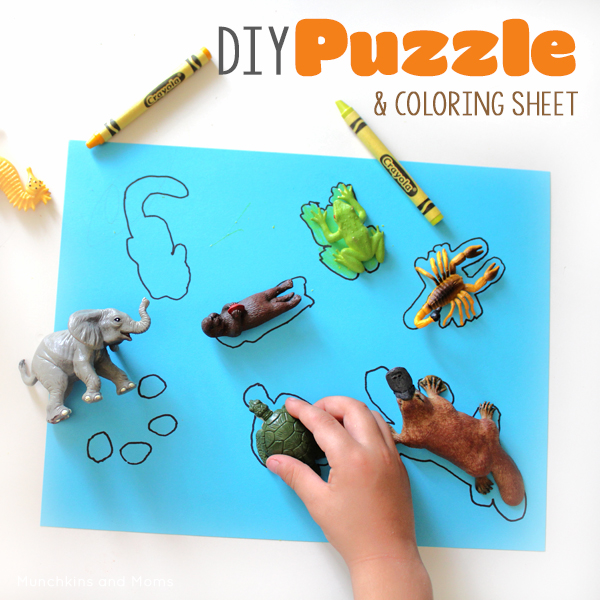 This post contain affiliate links
One of my must-have preschool supplies are Safari Ltd. animal figurines. We love using them for pretend play, as math manipulatives, for sorting, counting, etc. They are so versatile! (which is one of the reasons they made it on our Gift Guide for Little Learners last year. The Toobs make awesome stocking stuffers!) One activity that never gets old is making simple DIY puzzles/coloring sheets with them! With all the animals we have, this activity can be new every day of the year 🙂
DIY Puzzle and Coloring Sheet
Supplies:
To make the puzzle I traced the silhouettes of several different animals onto a piece of paper. I got creative with a few of the shapes by only tracing footprints.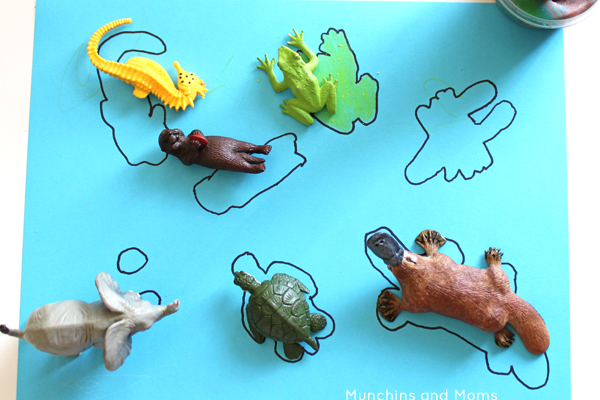 No need to cut out the shapes like a traditional puzzle- my kids had a great time just matching each animal into the marker tracings! Why over-complicate things if we don't need to 😉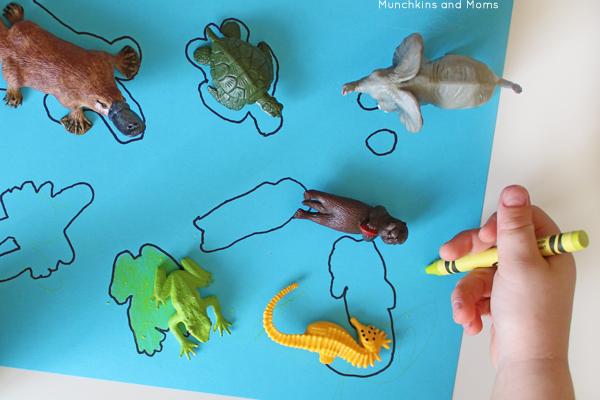 Offering crayons to turn this puzzle into a coloring sheet is a great way to extend the activity and keep kids happy and engaged!
Here are a few more ways to extend this activity:
Have older kids trace the shapes themselves!
Use different colored paper to represent where the animals live (blue for water, green for grass, etc.)
Color the animals the same colors as their figurines counterparts
Let kids cut the shapes to practice scissor skills
Related post: The Best Scissors to Introduce to Preschoolers
Note: This activity was first shared on my Instagram page over a year ago! If you want to be the first to see all our easy preschool learning ideas, be sure to follow Munchkins and Moms on Instagram now!
Like this idea? I'd love for you to pin it and share with others!