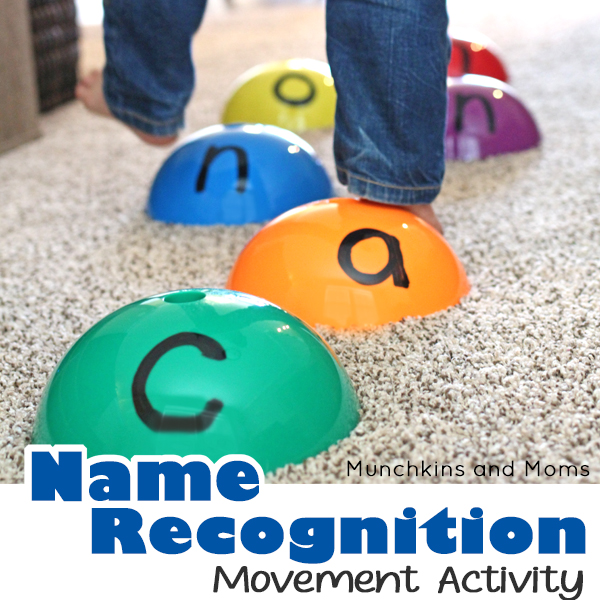 This post contains affiliate links
When we bought these stepping domes back in October, I knew they would be great for indoor movement activities. They were a little bit of an investment up front (even if I did buy them on sale), but we've gotten great use out of them so far! Then today during home preschool lessons inspiration struck and I decided to use them in a name recognition and movement activity for my munchkins!
Name Recognition Movement Activity
Supplies:
I first got the idea to use dry erase markers on the stepping domes from Still Playing School's Planet Hop activity. Totally brilliant- this opens up so many doors for learning with movement!
I used the dry erase markers to write the letters of my kids' names on the domes for our gross motor/name recognition fun!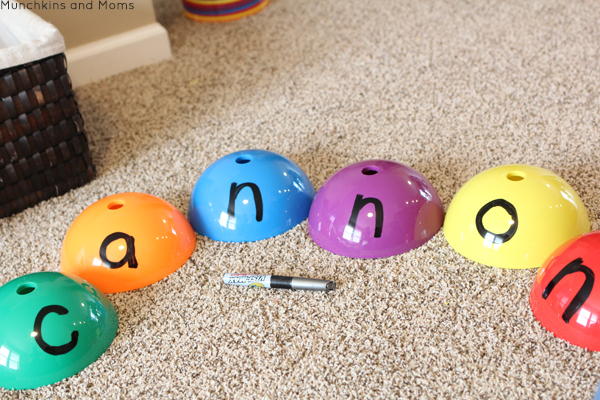 After writing the letters of their name, I let the kids hop and spell their names aloud. Combining movement and learning is a great way to activate kinesthetic learners who learn by moving their bodies!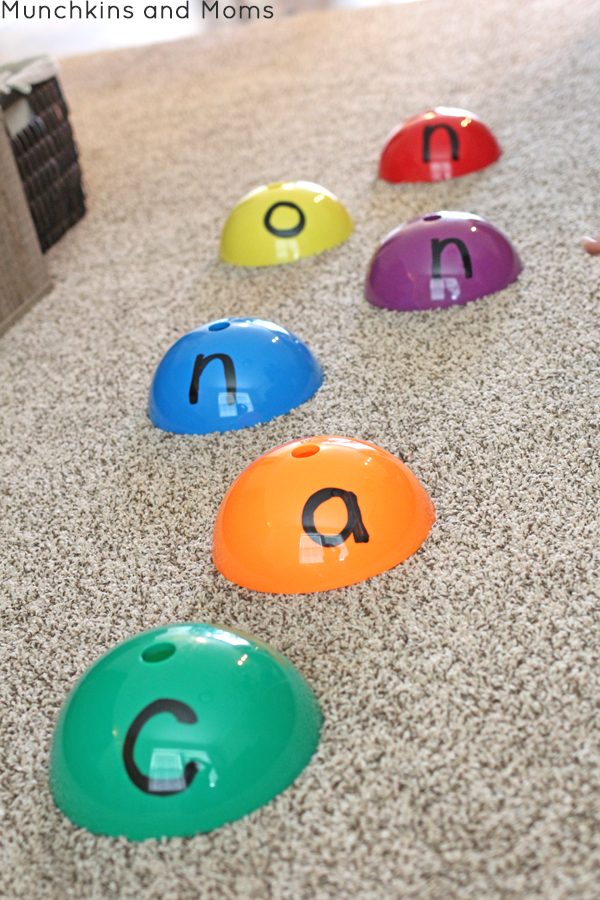 We did this activity over and over! Just like in our Pumpkin Patch hop, there were so many ways to extend it! (We first showed this activity in an Instagram story- make sure to follow Munchkins and Moms on Instagram to have the first look at our home-preschooling fun!)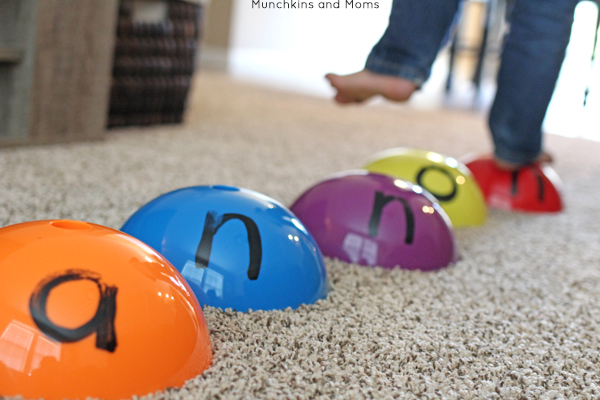 Here were a few ways we changed up the activity:
Hop on each dome with two feet
Hop and spell your name as quickly as possible
Hop and spell your name slowly
Hop and spell your name in reverse
Stretch out your name as far as possible…how far apart can you get them without falling off the domes?
This was such a fabulous movement activity! My kids both loved the challenge of using the domes while also focusing on spelling their names. How many ways could you come up with for extending this activity? What other activities would you use these stepping domes for? Let me know or show me on Instagram! I love connecting and seeing all your ideas there!
Don't forget to pin this idea for later 🙂