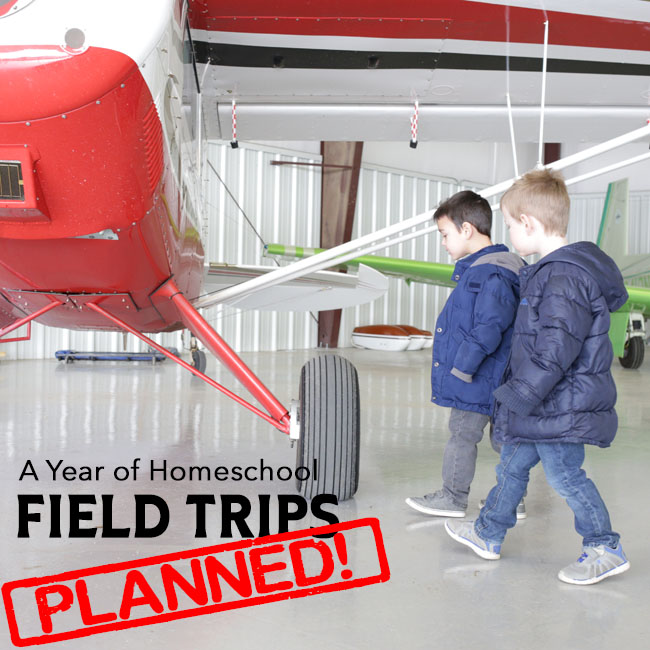 Field trips were once the highlight of a child's school year
…unfortunately, they are few and far between for most students nowadays. Due to budget cuts and safety concerns, many schools have done away with field trips altogether! Am I the only person who thinks this is a tragedy?!? There is so much to learn from our local communities, and kids should have the opportunities to explore them first-hand! As long as you get the right supplies to take with you, from kids hiking gear to durable backpacks, your kids can enjoy themselves out and about and so can you!
As a homeschool mom and co-op leader, I make it a point to include a field trip once a month for our preschoolers. I consider field trips to be a vital part of our homeschool curriculum because they make learning fun and memorable! Not homeschooling? That's okay! You can still use these ideas for weekends, afterschool activities, or even summer holidays! You could also plan a trip overseas for the summer vacation, perhaps to Spain? Road trips across this country, which is full of castles and everything vintage, could be the perfect destination to learn a thing or two about history and culture. If at all you are planning to visit, contact companies like StressFreeCarRental.com to learn more about vehicle rental services for your road excursions.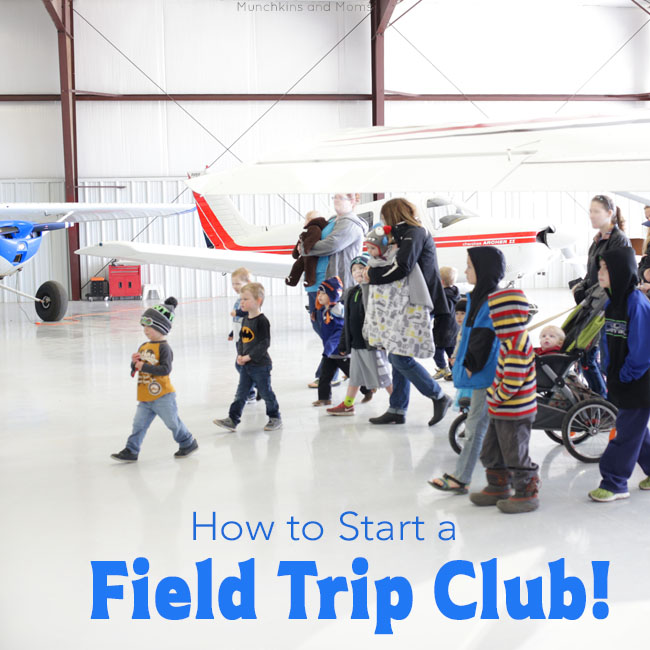 Below, I've listed several different field trips for every month of the year. You by no means have to follow the reccommendations (these trips can be taken any time of year), I've simply listed them as they relate to seasons. I hope this helps you plan your own field trips for your munchkins!
Try starting your own FIELD TRIP CLUB! See more about it here!
January
Tour a doctor's office
Visit the residents in a nursing home
Visit a national park*
February
Tour a dentist's office (to coincide with Dental Health Month)
Visit and tour a bowling alley
Visit a national park*
March
Tour a police station
Visit a farm
Tour and visit a movie theater
April
Tour a recycling center for earth day
Visit a local garden (check with nurseries, gardening associations/clubs, and college campuses to find a garden to visit near you!)
Visit a national park*
May
Visit an optometrist's office
Take a tour of a pet store
Visit local transportation agencies (train stop, metro station, bus station, etc.)
June
Visit a veterinarian for Vet Appreciation Day
Tour a local sports stadium
Take a hike for National Trails Day (June 3, 2017)
July
Tour a post office
Tour an ice cream parlor (it is National Ice Cream Month!)
Visit a local zoo or aquarium
August
Visit a local artist/ art studio/ art museum
Visit a national park*
September
Visit a local pet shelter
Visit an apple orchard
Visit a national park*
October
Visit a pumpkin patch
Tour a local radio, television, or newspaper station
November
Take a tour of a local airport (No big airports near you? That's ok! Take a tour of a small municipal airport- they love visitors too! You might even be able to hire a private plane, like you can at a site like Jettly.com, and go on a short flight.)
Visit a national park*
December
Find a local "Festival of Trees" to visit
Visit a local school (have older kids read to younger ones and tour their classroom)
Tour a Christmas tree farm
* National parks have free entrance several tines a year (specifically in the months listed above. Visit this site to find out more.)
Need some help keeping the details of your trips organized? I've created a resource that keeps all the important information at your fingertips! See our Field Trip Planner here: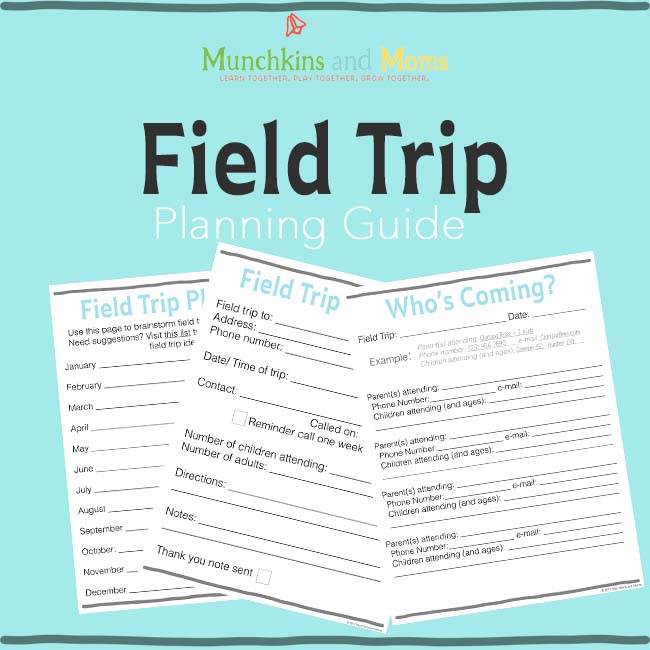 Of course, you can always look at your local community to plan trips that are more specific to your area (beach trips, tide pools, rodeos, local museums, etc.). There are several resources online, for example, if you are local to Houston then you can find loads of fun things to do here. I hope this general list got you thinking about some easy field trips you can plan all year long!
Did this help you decide on some field trips you can plan this year? Did I leave any places off the list that you like to visit? Let me know in the comments below!
Don't forget to pin this for later!