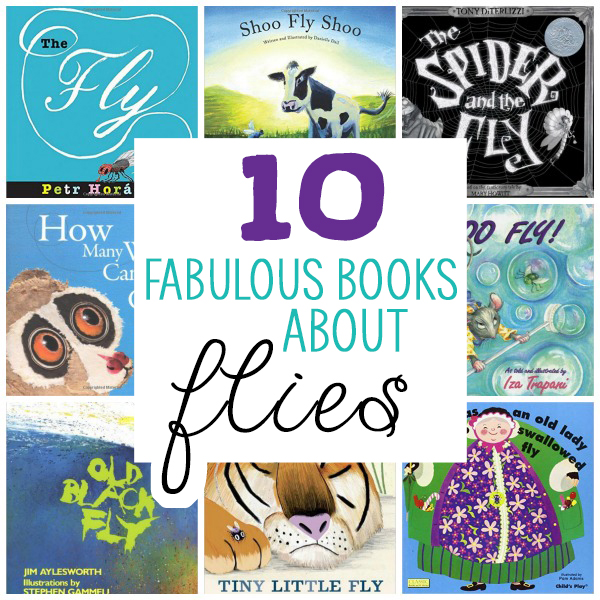 Books about flies. I know it's a bit of an off-beat topic, but it's something that caught my attention after we did this popular Fly Swatter Painting activity.We've since read several of these fly related books and they are actually really great! Too good to keep to myself, as a matter of fact 🙂
This post contains affiliate links
Books about Flies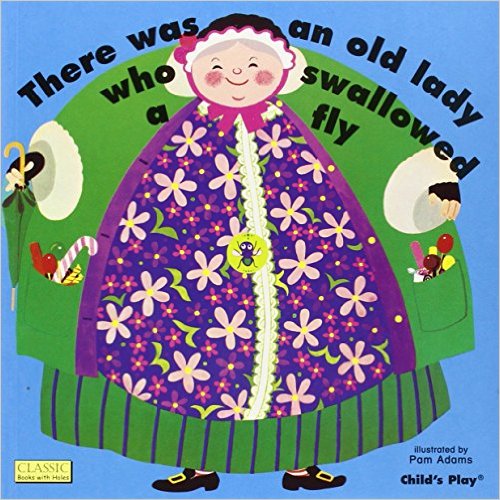 This book is a bit of a cheat because it's not really centered around the fly, but it's a super fun book that I just couldn't leave off this list!
Related post: There was an Old Lady Who Swallowed a Fly Paint Stick Activity!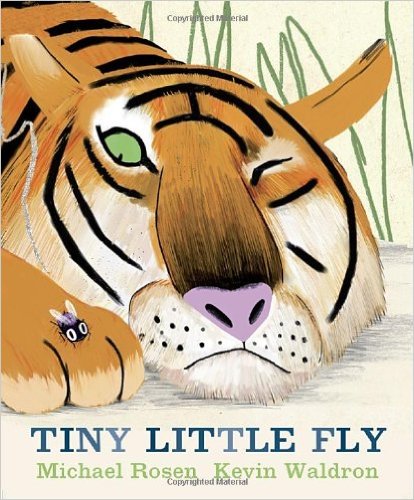 The illustrations in this book are beautiful (insert heart-eyes here!)! But beyond that, the text is perfect for expanding little people vocabularies- It is simple, rhythmic, and fun to act out! Read Amazon's description of the book here.
3. How Many Ways can You Catch a Fly?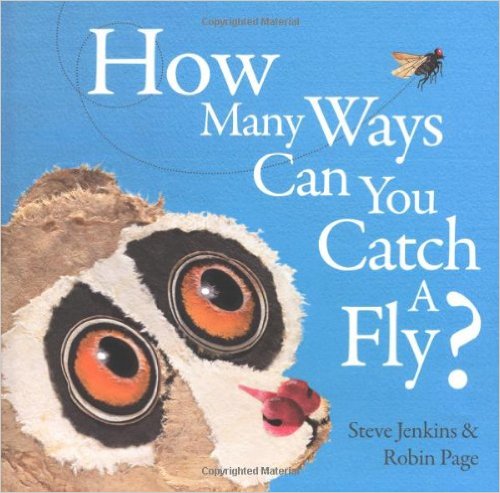 First off- Steve Jenkins and Robin Page…if you haven't heard of these kid lit authors yet you'll want to stalk some of their books on Amazon– they are super talented and write FABULOUS non-fiction books for kids! As for this book in particular, it is a winner! Authors Jenkins and Page talk about animal adaptations in a way preschoolers could understand. They take an interesting look at several animals and investigate how each one has specific features that all help them catch the same prey- the fly!
4. Shoo Fly!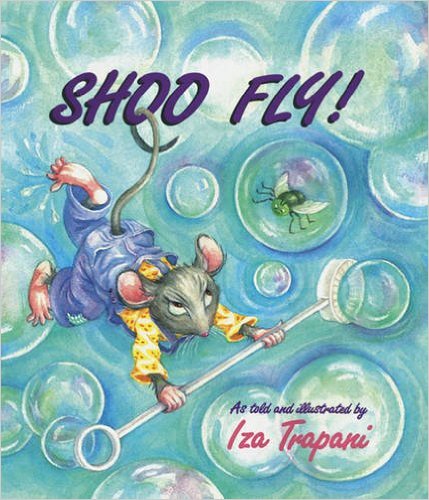 My kids are very familiar with the "shoo fly" rhyme (I sing it every tie I'm trying to shoo a fly out of the house) 🙂 This book was a fun way to expand on the classic rhyme through pictures and story!
See other rhyme-to-book adaptations by Author Iza Trapani here!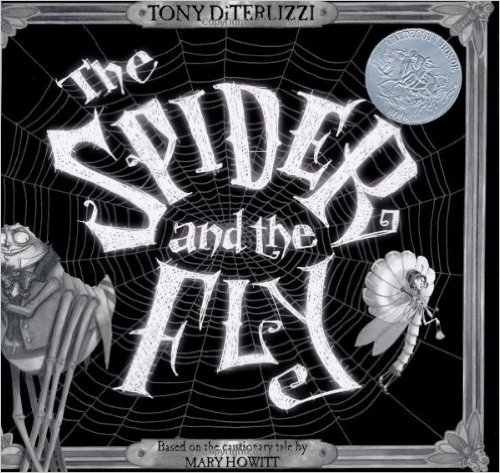 If you don't buy this book, then you must add it to your library list! The text is actually a poem written by Mary Howitt in 1829- a beautifully written cautionary tale that kids/people of all ages should heed. The illustrations by Tony DiTerlizzi are perfectly noir and delectable- they add beautifully to the message of the poem. Read the Amazon reviews of the book here!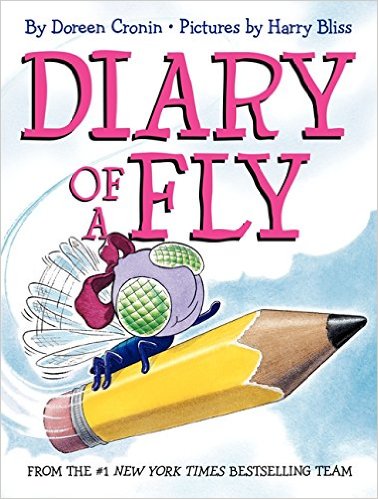 Did you love Diary of a Worm and Diary of a Spider? I know my kids and I did! This is the next book in the series and it's just as fun as the last!
7. Fly!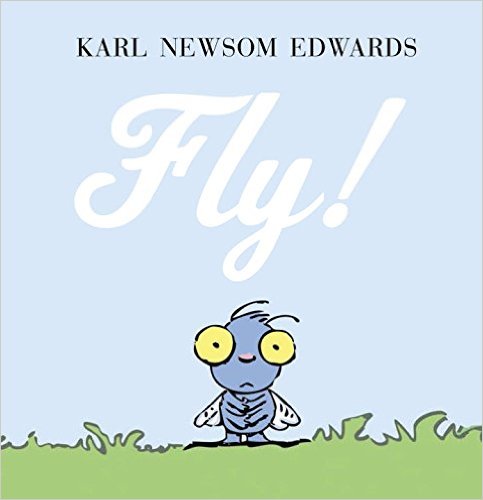 I can't believe I'm already on the seventh book about flies, with each story being as unique and interesting as the last! Seriously, who would have thought pesky flies would make such a great subject for kids books?!?
This book is another one that I love- from Amazon's description:
"Fly can't wiggle like a worm. He can't jump like a grasshopper. And he can't swing like a spider. Don't give up, Fly! Keep trying, and with a little help from your garden friends, you'll find your own special talent. From acclaimed illustrator Karl Newsom Edwards, this is a story about self-discovery through perseverance that encourages toddlers to get up and move to their own buggy groove!"
Related: Must-Read Books about Lines!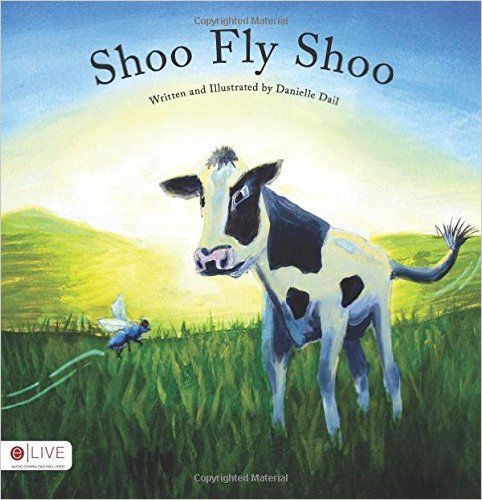 Seems we have a whole lot of lessons we can learn from simple old flies! This is a book you'll likely want to pair with book #7 on this list! Read more about it on Amazon here.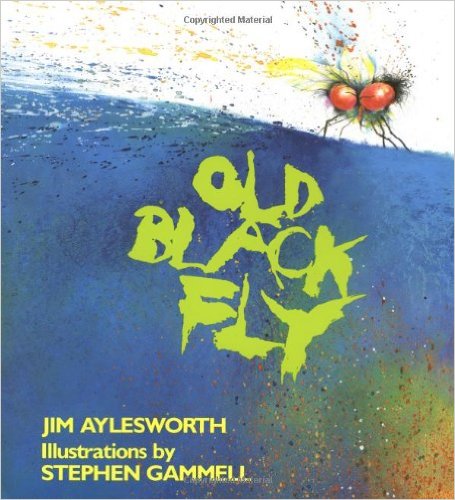 A fantastically fun ABC book about a pesky fly's shenanigans through a family's house! If you love ABC books, this one is a real gem!
10. The Fly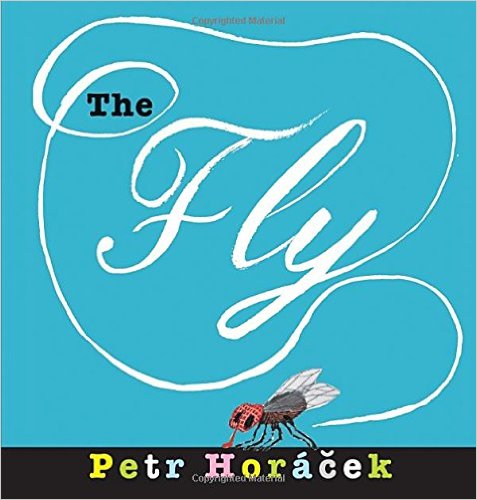 This pesky fly gets chased around the book with a fly swatter! It' a fun read and one that kids will be excited to turn the pages for!
Don't forget to pair one (or more!) of these fun books with a little Fly Swatter Art!