{For your convenience, this post may contain affiliate links}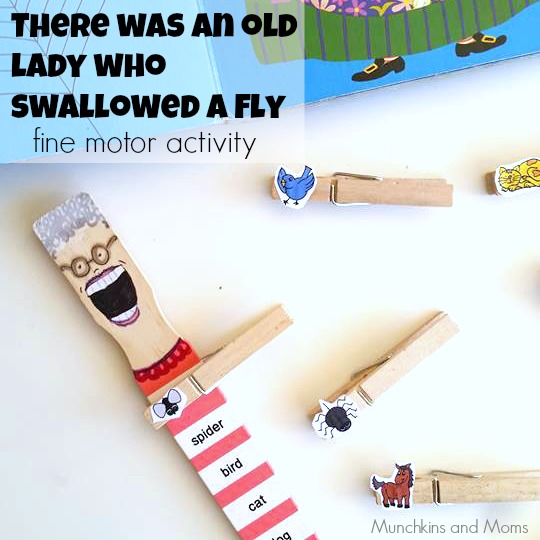 There was an old lady who swallowed a fly…
This is such a popular book with kids of all ages! It's a classic "holes" book (holes peeking through from one page to the next), it has simple and repetitive text, and it's a silly story! A few months back we had a preschool co-op day themed around this book so I came up with a simple activity to help the kids interact with the book a little bit more.
Supplies:
I sketched a simple picture of a lady on the paint stick and used my
crayola paints
to fill her in. I also added a few details (glasses, ruffles) using
sharpie markers
. Then I used my
label maker
to print stickers for each animal/insect in the book. I stuck them to where the old lady's belly might be 🙂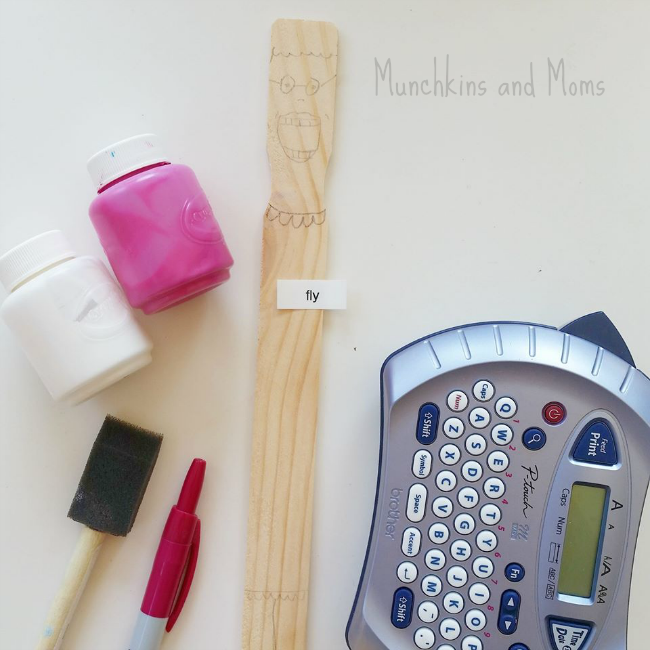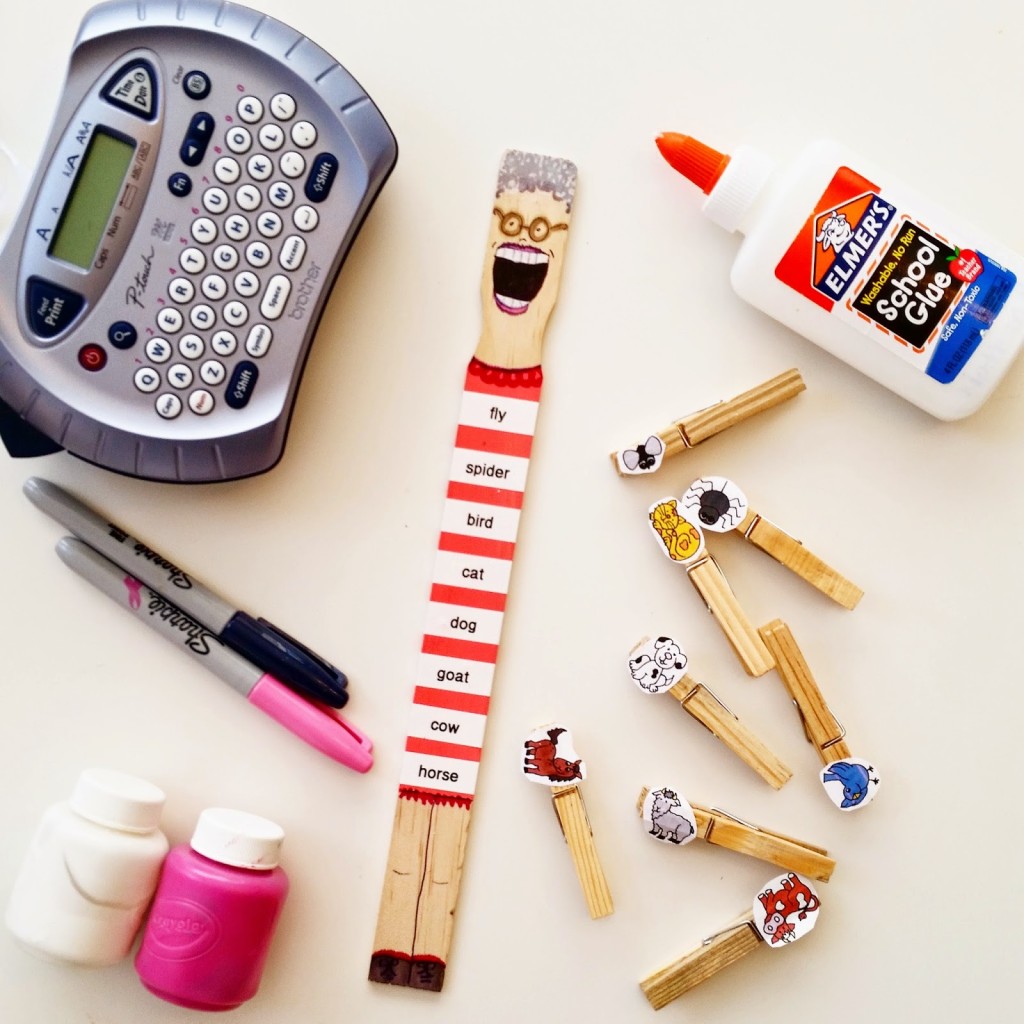 I found
this blog and worksheet
with simple pictures of the animals/insects in the book. Apparently some books add in a goat to the story (mine doesn't, but I didn't realize that until later), so check your book before using the goat picture! VERY IMPORTANT TIP: when you print the worksheet, reduce the size to 45%. If you skip this step, the pictures will be too large to fit on the clothespins!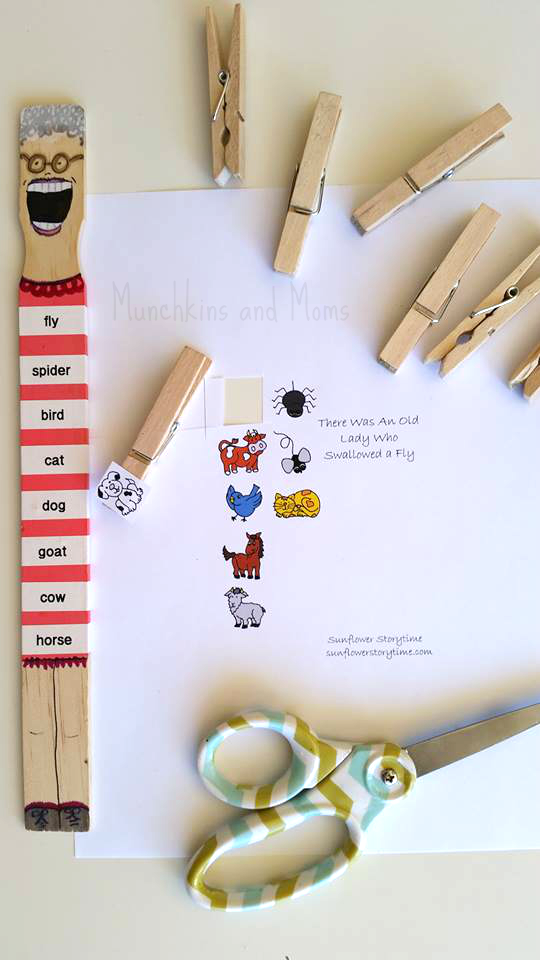 That's all there is to making this simple craft! Once the paint is dry and the glue is cured, it's storytime! When I first did this activity with my preschool group, I gave each child a clothespin before the story began. As I read I would ask for the children to place their clothespins on the lady as we got to the correct part of the story. It was a great way to keep them attentive to the story!
My oldest son and I just read the book together and worked on story sequencing and fine motor skills (opening the clothespins). We've done the activity a few times now and he still enjoys it!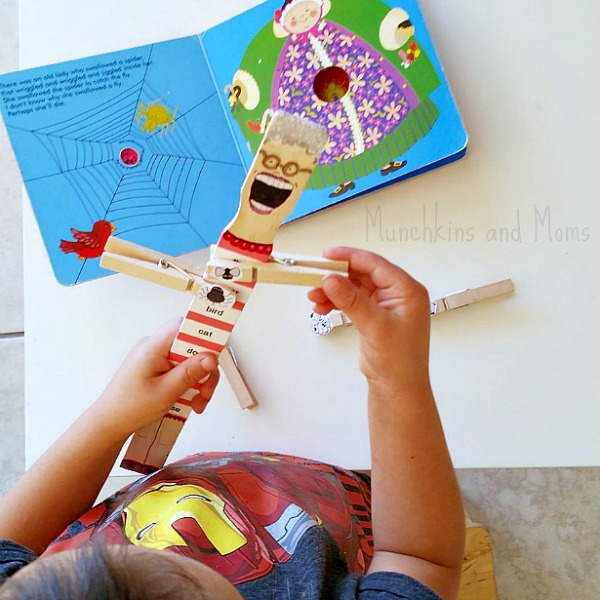 Don't forget to pin and share this idea!