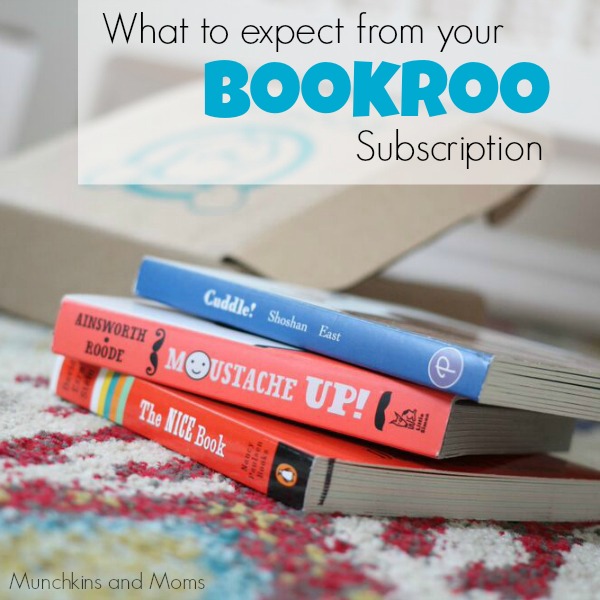 You would think that pretty much all kids books are the same. I mean, how many things can the authors write about? But this isn't true – when they learn How to write a children's book, they find out about all the different techniques there are to writing for young children, all the different morals and lessons that can be taught through their writing, and what reading ability children certain ages have. This is why every childrens book is so different. They are all different combinations of writing styles, imagery, and lessons.
So, last week I wrote a post about how to find the best children's books for your kids, this week I want to tell you more about the subscription service we're using to help us with that: Bookroo!
If you haven't heard of Bookroo before, it's a subscription service that sends your child/ren quality books right to your doorstep. We like that it's a convenient and fun way to promote an early love of literature 🙂
Each Bookroo box contains either 3 board books or 2 picture books and the combined retail value of the books always exceeds the subscription price!
Bookroo not only will save you time (they pick out the best books to send out every month without hassle), you'll also be saving money!
For our first box, we chose to receive the two picture books option. My three year old was ECSTATIC when I told him the package at the door was all for him! Now THIS is a great way to build excitement over literacy!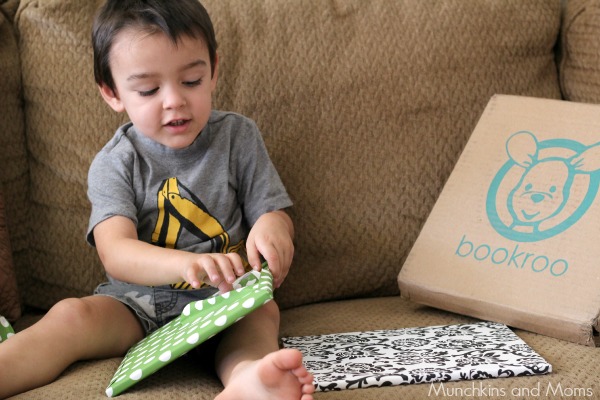 Each book comes individually wrapped in heavy weight wrapping paper, so if you're getting this as a gift for a family member, you can be assured that the quality here is top-notch.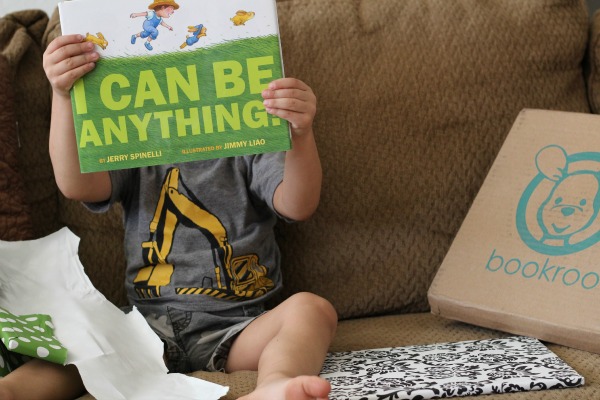 Both the books we received captured the interest and imagination of my boys. As for quality, they both also received above-average ratings on Amazon (again, the quality of this subscription box is wonderful!)  The October box included I can Be Anything and Bedtime for Monsters. You can see the retail value of the books on Amazon is $24.93, but you can get the subscription for as low as $17.50/month (you can also get $4 off your first box with my coupon code below-That's like getting one of the books FREE!)
By subscribing to Bookroo, you're also joining a community of parents that also love early learning. Join the 10,000+ other fans who follow Bookroo on Instagram and share in their passion for early literacy! (While you're on Instagram, I'd love for you to stop by @munchkins_and_moms and say hello 🙂 )