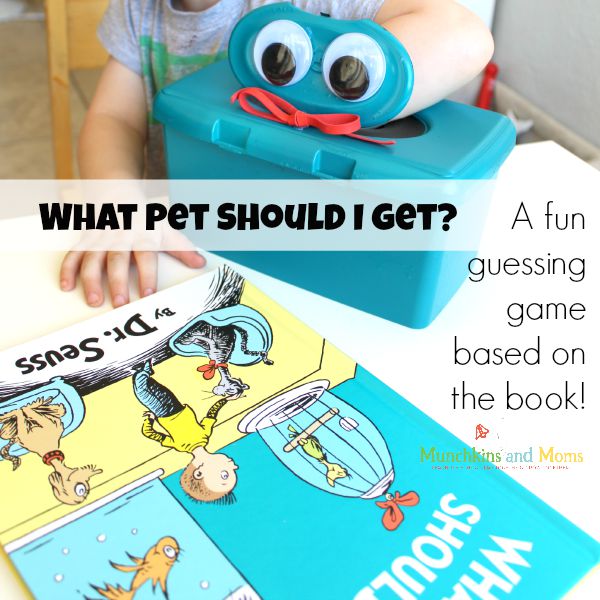 This post contains affiliate links
I'm sure you must have heard the news- Dr. Seuss has a new book out! What Pet Should I Get is the most recently released book by the famous children's author, and if you're familiar with his other works, you'll notice the characters are very similar to the ones in One Fish, Two Fish, Red Fish, Blue Fish. Some think this (previously unpublished) book may have been the prequel to One Fish, Two Fish. If you're a teacher celebrating Read Across America or Dr. Seuss' birthday, these books are a necessity to have together! Start with this simple activity to go along with What Pet Should I Get:
Supplies
Animal figurines (we used this Safari ltd. Pets Toob)
Wipes container
Optional- supplies to decorate the container (we wanted it to look like the basket at the end of the book!)
We've read the book several times now, and at the end of every reading my kids want to know "WHAT PET DID THEY GET?!?" So I decided to make a game out of it 🙂 Both my boys loved the game and how it related to the story!
How to Play
(toddler and preschooler variation) After reading the book I laid out all the animals from our Safari Ltd. pets toob. We examined them, talked about their different features (tails, big ears, fur) and if they'd make a good or bad pet.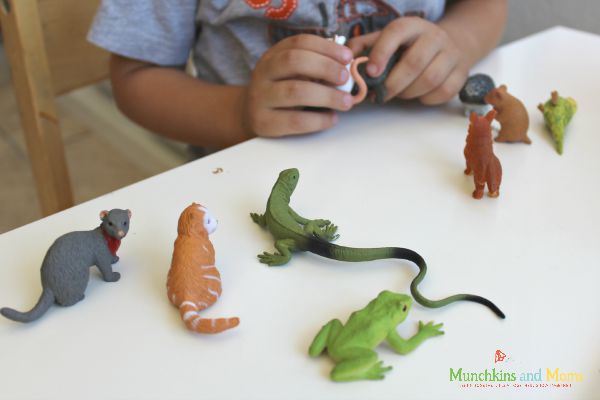 Next, I took all the animals out of sight and hid only one of them inside our wipes container (a.k.a. the basket at the end of the book 🙂 ). I handed over the container and let each of my boys feel around and decide which pet they thought was hiding inside!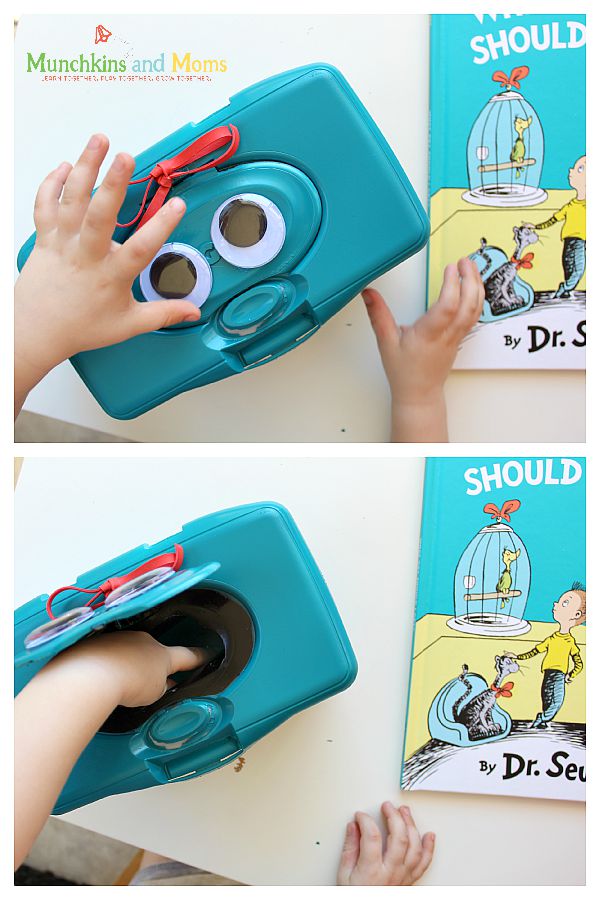 Guessing each animal was tricky, but they loved feeling around and trying to figure out what it was!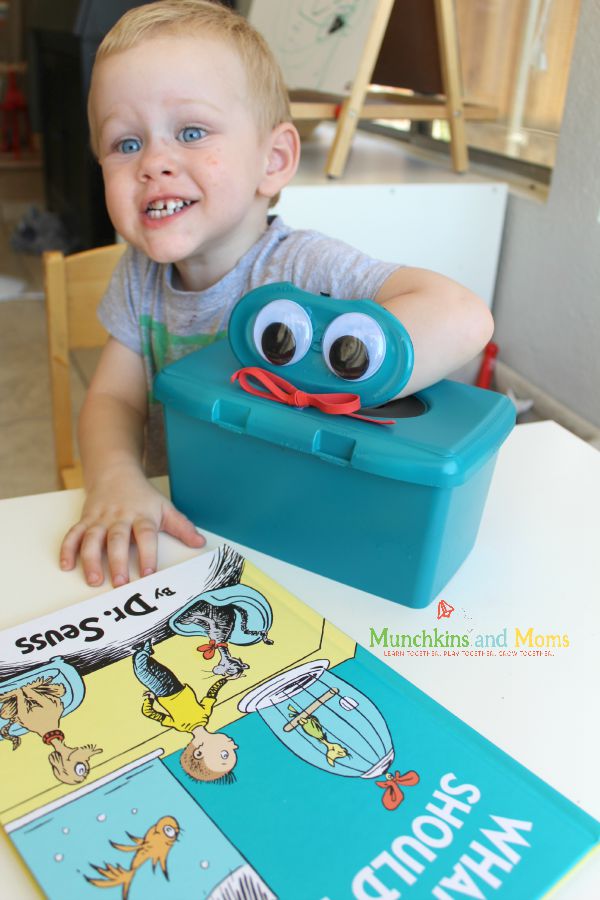 (play for older kids) If you are using this game with older kids, you can choose to skip the feeling inside to guess the animal in place of a fun game of 20 questions! This is a great way to use this activity with an entire class of students! The teacher will sit up front and answer 20 questions before revealing the animal inside the box 🙂
After doing this activity with your kids/students, you'll definitely want to read One Fish, Two Fish, Red Fish, Blue Fish and ask the students what pet they think the children chose after all 😉
How will you be celebrating Dr. Seuss' birthday? You might LOVE this There's a Wocket in my Pocket Craft to go along with another Seuss favorite book.
Don't miss these other activities based on the book!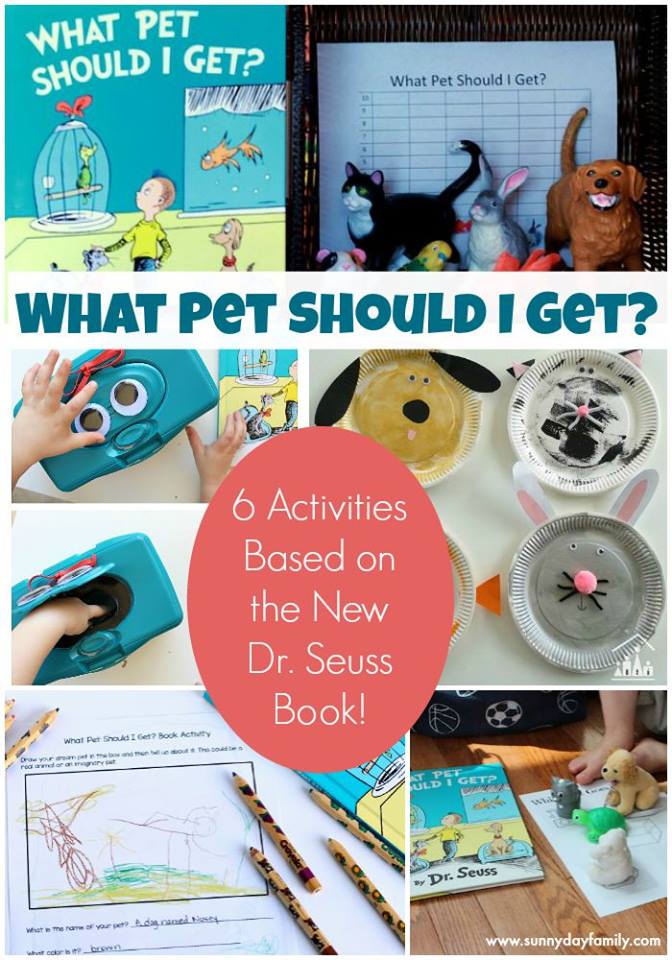 Match the Pet! Preschool Learning Activity from Sunny Day Family
What Pet Should I Get: A Read Aloud by Our Good Life
What Pet Should I get Graphing Activity by Playground Parkbench
What Pet Should I get Book Activity by Mom Inspired Life
What Pet Should I Get? Paper Plate Pets by Crafty Kids at Home