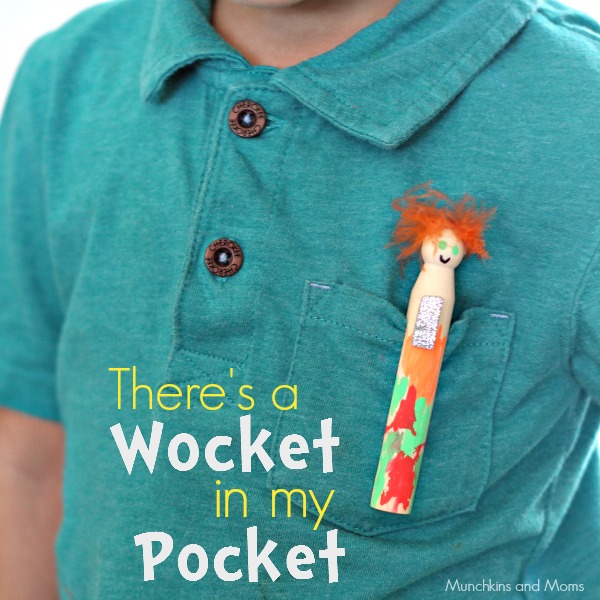 Happy Birthday Dr.Seuss!! Are you celebrating Dr.Seuss' birthday/ Read Across America Day with your students this year? What Seussical book you will be reading? Maybe you'll read his newest release, What Pet Should I get? (see this activity to go along with it), or the classic There's a Wocket in my Pocket. Whatever you choose we've got you covered 😉
This post contains affiliate links
Let me tell you, this Wocket in my Pocket craft is the cutest thing since 1984 (which just so happens to be my birth year) 😉 When Craft Project Ideas sent us our latest box of crafting supplies, the idea practically jumped out of the box! I couldn't wait to make a few Wockets with the materials!
Supplies
I set the supplies in a tray and invited my (nearly) four year old to decorate the clothespins like a Wocket.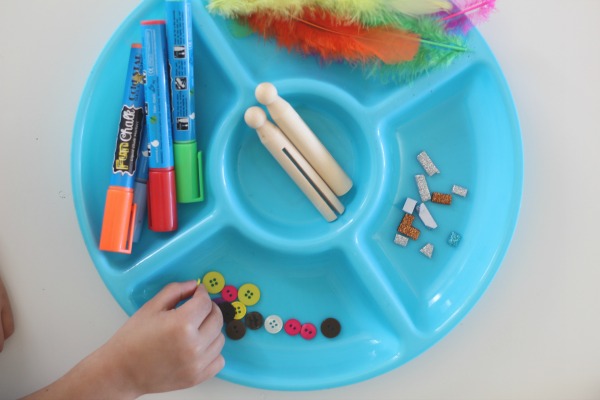 What's a Wocket look like? I don't really know. My there year old insisted it had rainbow clothes and fuzzy feather hair, though. The beauty of the project is there is no right/wrong way to make a Wocket, it's all about imagination and the creative process 🙂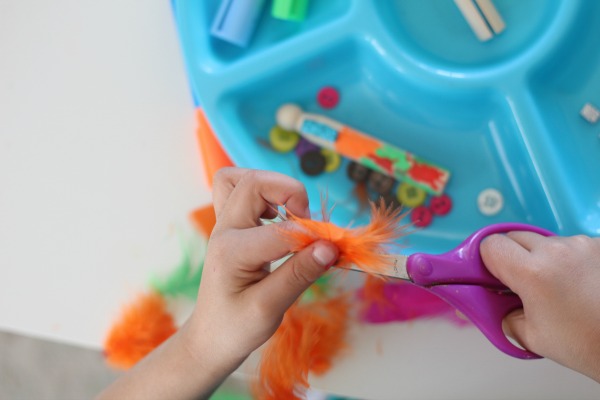 Read now: Mom Review- The best Scissors for Preschoolers and Toddlers
The majority of this project was all done by by son, but when it came time to glue the feather hair I made sure to use the hot glue gun myself. Your call on that one, though. Some 4 year olds may be ready to use a low-temperature glue gun with parental supervision.
The finished product was adorable! We put it right in my son's pocket and it was his buddy all day long!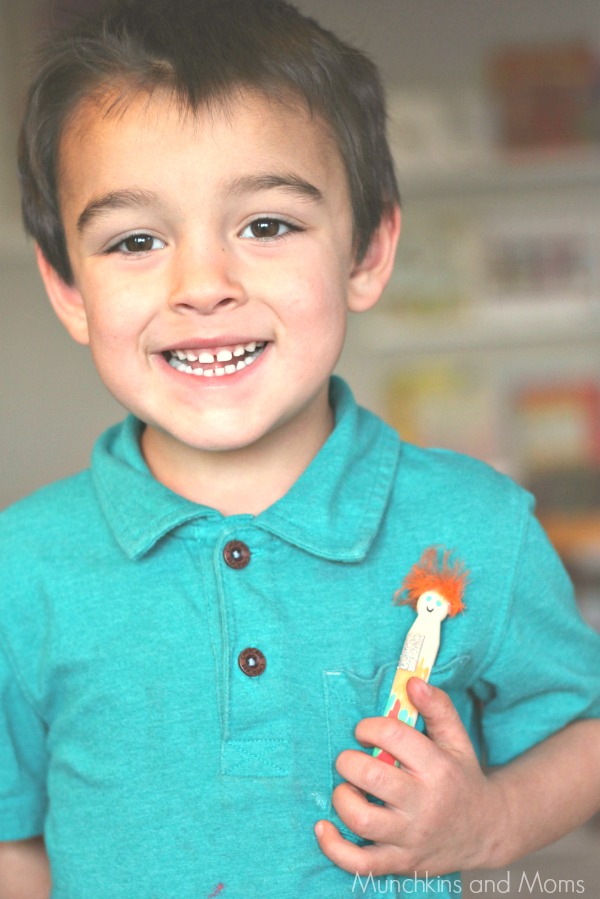 Show me what your Wockets look like on Instagram! Tag @munchkins_and_moms