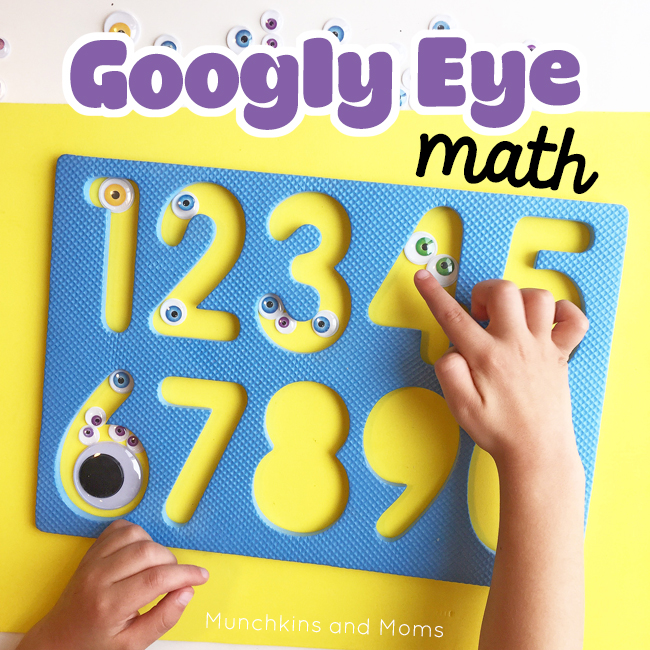 This post contains affiliate links
Last year we did an activity that has just kept coming back in various forms- filling this foam number puzzle with various items! We first used it when we read the book 10 Black Dots (we used black gems for dots). Then we did it using googly eyes for a fun monster twist (we called it "Monster Eyes Math" for Halloween). But really, googly eyes are good all year long so this version can be pulled out anytime!
Supplies:

Can we get a high-five for an activity that only has TWO supplies?!? This can be set up in less time than it takes to turn off Daniel Tiger (or Calliou. Everyone wants to turn off that show!)
To get started all you have to do is remove the number pieces from the puzzle (set them aside, you won't be needing them for this activity), then put out the various googly eyes and have your preschoolers practice counting out the corresponding number of eyes.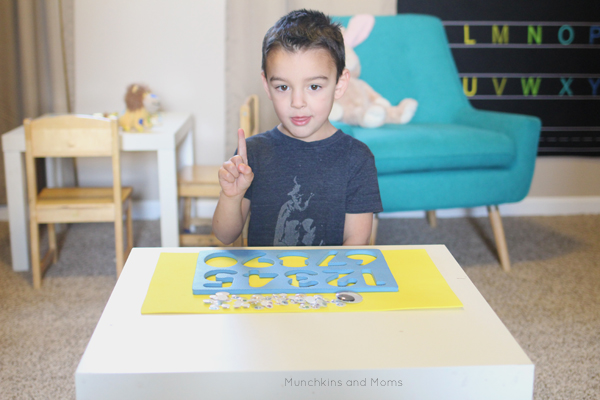 Pinching and arranging the googly eyes is actually great fine motor practice, too!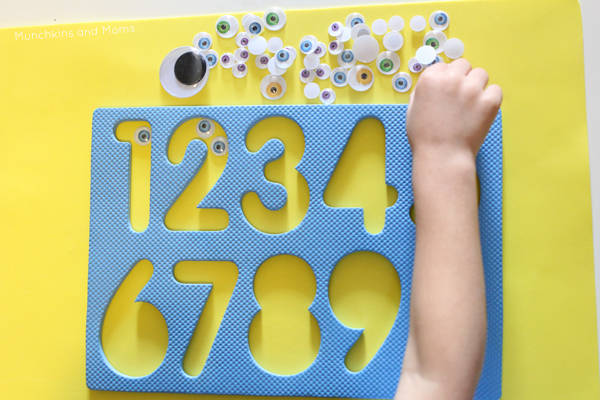 This activity works on counting, one-to-one correspondence, and fine motor skills. But you can also extend the learning by asking your preschooler to use different color eyeballs, make patterns with the eyeballs, etc. I bet your munchkin could even come up with some creative stories to go along with each "eyeball monster!"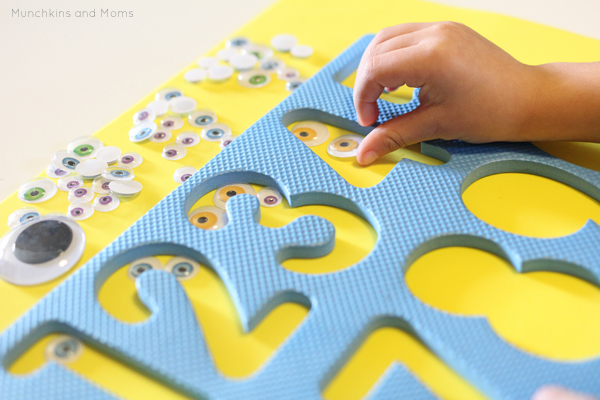 What other ways can you come up with to use these number frames? Share them with me on Instagram!
Looking for more googly eye activities? Try these!
And don't forget to pin this idea below!