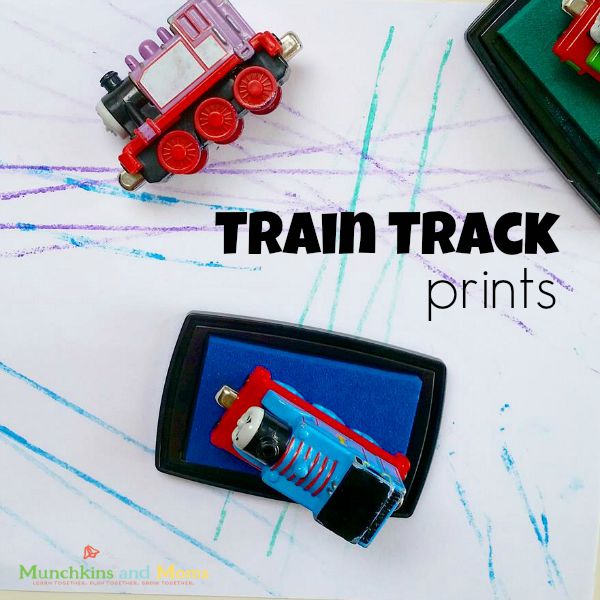 I think most kids go through a train loving stage- which means most parents also go through a train buying stage! How many toy trains does your munchkins have? I think we are at 19 (and I know that is a relatively small collection!) The thing about toy trains is the kids will also inventively need train tracks, train stations, and maybe even a train table in order to play with them. Let me tell you, the train stage can be quite a pricey phase of childhood! (Of course you can save yourself from buying a train table by using this simple train table hack idea!) Need another way to play with trains that doesn't involve pricey accessories? Try making these simple train track prints!
This post contains affiliate links
Supplies
We actually have several ink pads that match our train colors, so this was a great exercise in color matching as well as a unique art activity!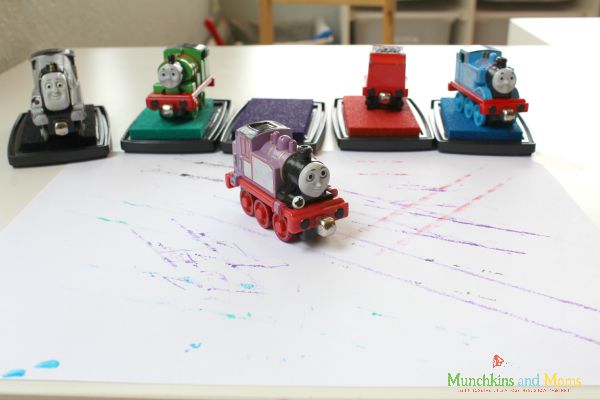 There was no organized lesson to go along with this activity, but if your kids are anything like mine there is bound to be lots of pretend play! My boys were making up stories about crossing train tracks and sharing train tracks, as well as observing log and short track marks!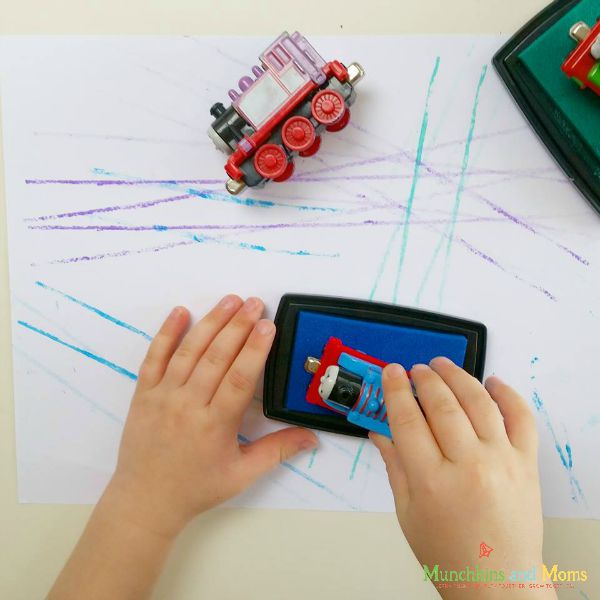 At one point all the trains formed a train conga-line and their track prints combined on the paper into a thick line (if you're looking for a teachable moment, this would be a good time to talk about the vocabulary words thick and thin).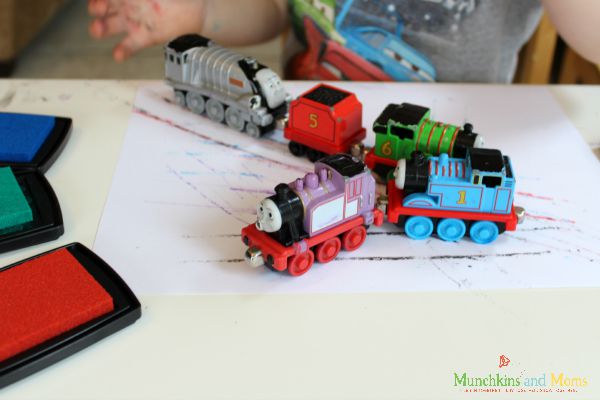 After we were through I thought about how much fun this activity would be to do on a long piece of butcher paper! I think I may have found our next train activity! Until next time, try this one out with your munchkins and share your pictures with me on the Munchkins and Moms Facebook page or tag us on Instagram!)