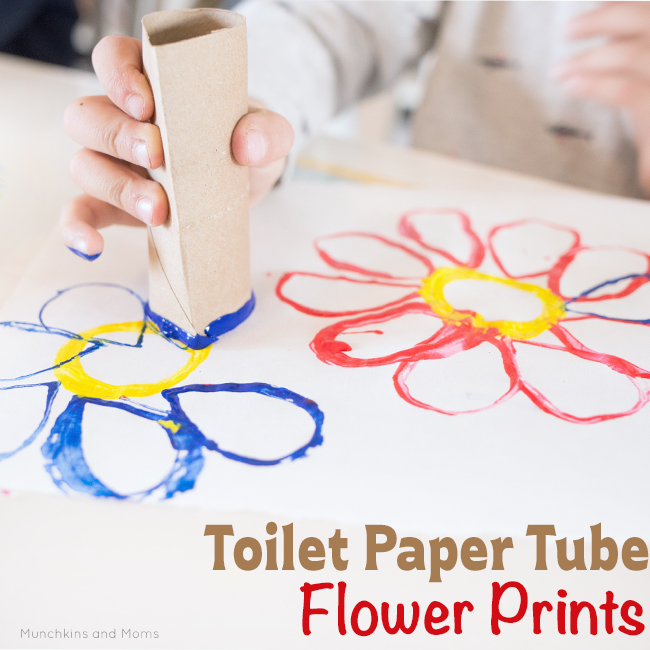 April showers bring May flowers!
We have had exactly ONE spring shower so far, but I'll take it! Spring started late for us this year and I can't wait for flowers and green grass to spring up all around us. Until we get some more showers, though, we are working on some spring-inspired art!
Supplies:
Empty toilet paper tubes
Paper plate
Washable Paint
Paper
Toilet Tube Flower Prints
The first thing we did was pinch a couple of the toilet paper tubes (just like we did on our raindrop art activity) to make petals. (Note: We used three toilet paper tubes for this activity. Two were pinched to make petals and one was left circular to make a flower center).
Next, I added paint to a paper plate and we dipped one of the regular (non-pinched) toilet tubes into the yellow paint to make the center of a flower.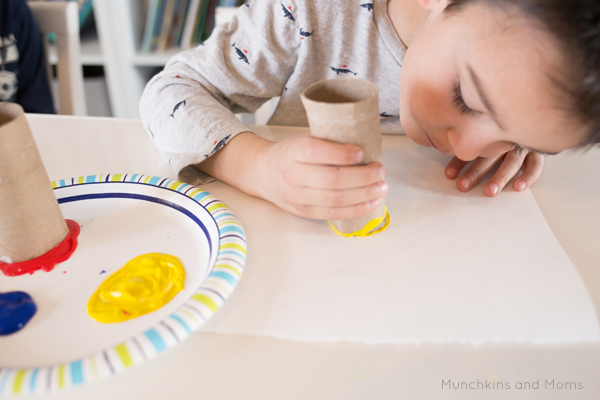 Then we used the pinched tubes to add on petals. I had to make it a point to tell my kids that the pointy part of the petal faces the yellow circle.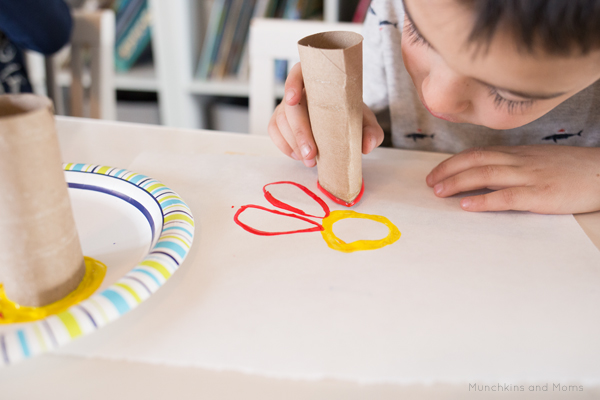 So much concentration on carefully adding each petal! My very active boys were completely smitten with this flower art activity. They wanted to paint/print multiple flowers on their papers <3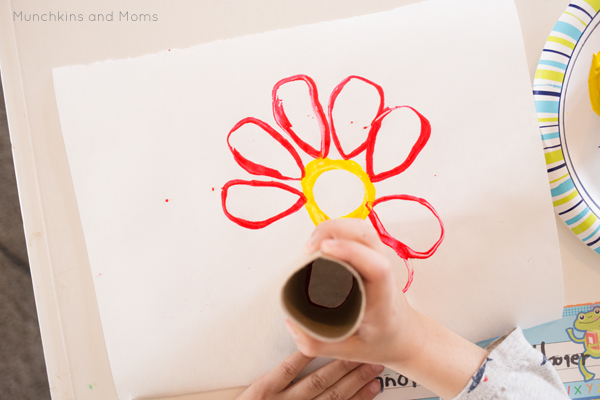 For using such a humble tool, these prints came out pretty fantastic!!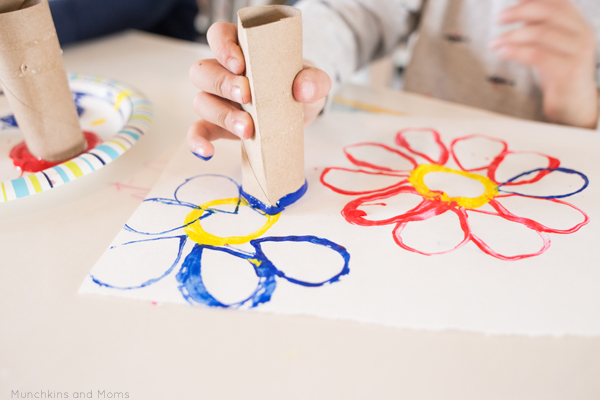 I love the layering of the petals around the center of the flowers. Each print came out so unique and perfect for spring 🙂
You can also use this activity as a way to explore color mixing! Simply offer only the primary colors (red, yellow, and blue), then let kids make the prints and mix the colors as they go!
Read about our hands-on color mixing activity here (you don't want to miss this idea!)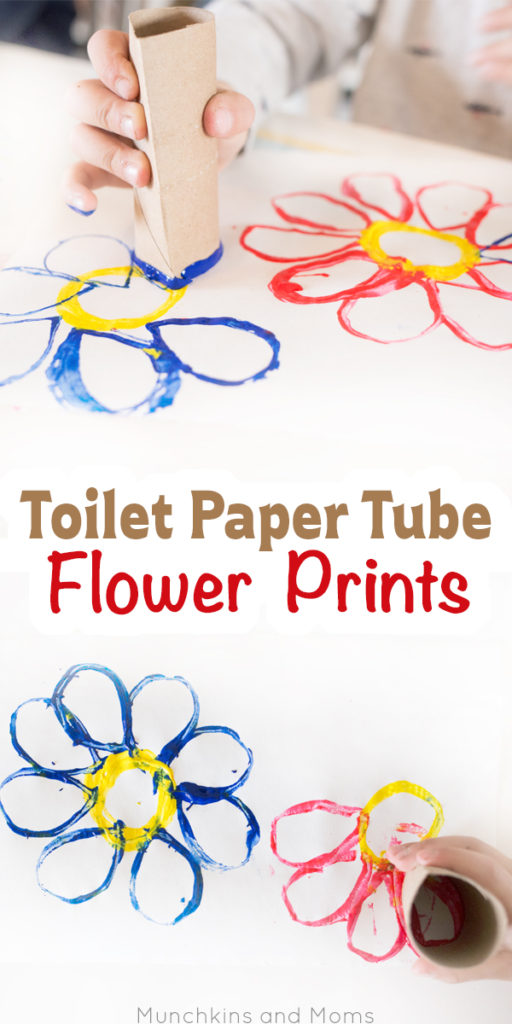 Ready to teach a whole month of lessons on flowers and plants?!?
I've got you covered! This e-book provides lesson plans, circle time activities, book recommendations, and so much more!