This is a sponsored conversation written by me on behalf of Bounty. The opinions and text are all mine.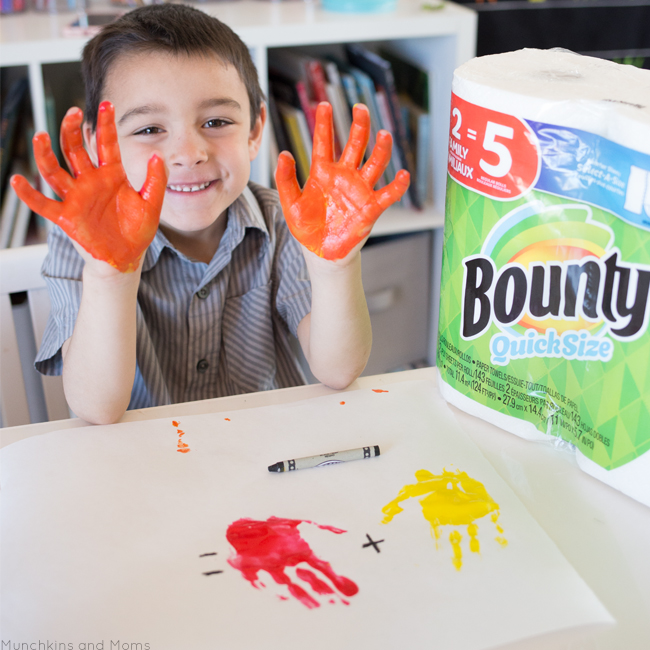 Time for some preschool color theory!
I love doing art projects with my kids, especially messy art!
I'm very process-driven which means I value the process of making art more than the outcome. What that means is sometimes we just get messy. Sometimes (in the pursuit of creativity) we paint with sandals, fly swatters, or make shared artwork. Things get messy. And messes can stress me out (just ask my husband 😉 ) so when we do art, I really need to be prepared. I take all precautions to make sure it will be easy to clean up and the supplies are right at hand. No running around at the end of the project begging kids not to touch anything while I locate the paper towels! Nope. Not for this mama. I have Bounty Quick-Size rolls ready to go (make sure to grab the coupon I have for you at the end of this post!)!
Before we get into my cleanup tips, let's talk more about this AMAZING hands-on color mixing preschool project!
Preschool Color Mixing Activity
Supplies: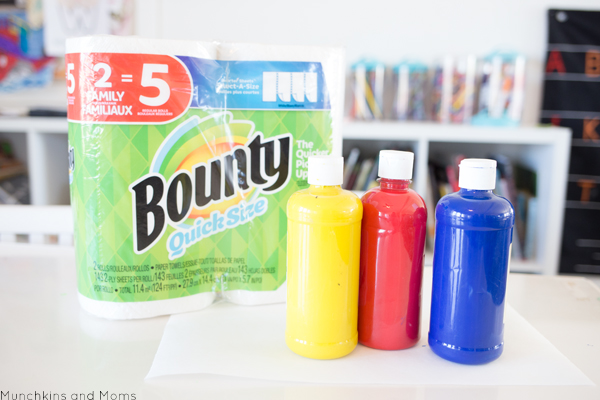 Red, yellow, and blue washable paint
Butcher paper
Paintbrushes
Black crayon
Bounty Quick-Size Paper Towels
How to Teach Color Mixing to Preschoolers
While there are lots of ways to teach color mixing, I always value hands-on experiences and try to use them first. Allowing kids to use their own hands in mixing colors gives them a chance to learn best!
In honor of hands-on learning, I put a dollop of paint RIGHT ON MY KIDS' HANDS!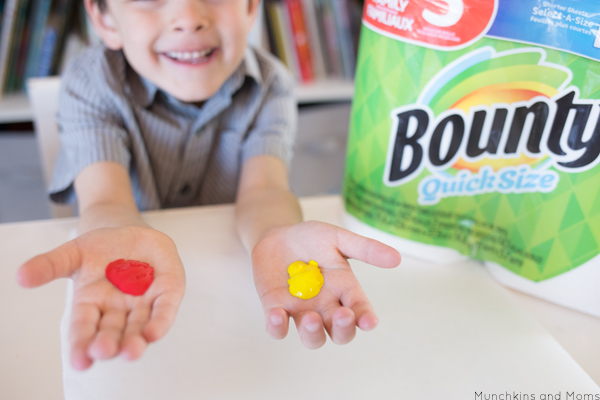 Since I wanted to teach basic color mixing, we stuck with the primary colors and mixed them to make secondary colors (but if your kiddos already know those color combinations, by all means, do this activity by mixing primary colors and secondary colors to get tertiary colors!).
First, I painted each hand with primary colors.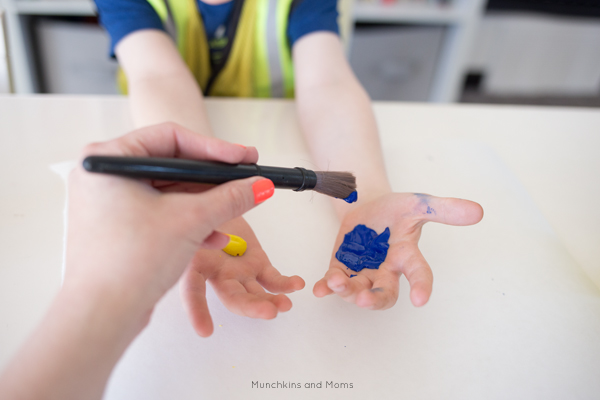 Next, they printed their hands directly on the paper. One hand for each color.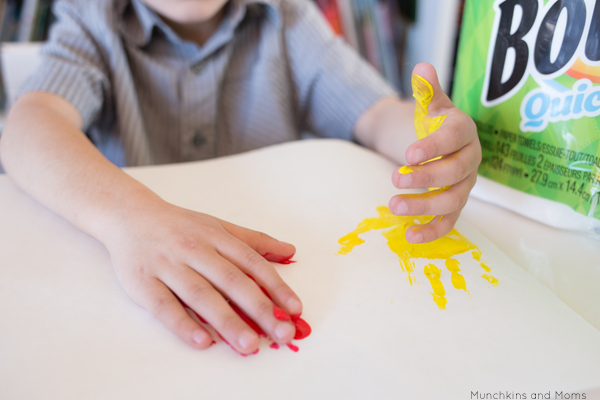 Last, they mixed their hands together. This is where the magic happened! They got to see how the red mixed with the yellow to make a brand new color!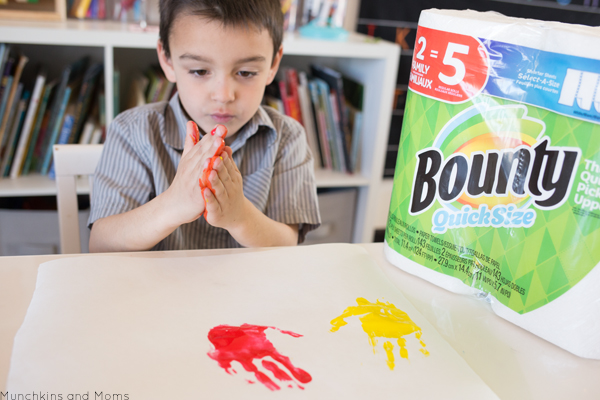 Of course, they stamped their orange hands right on the paper to show the color mixing results.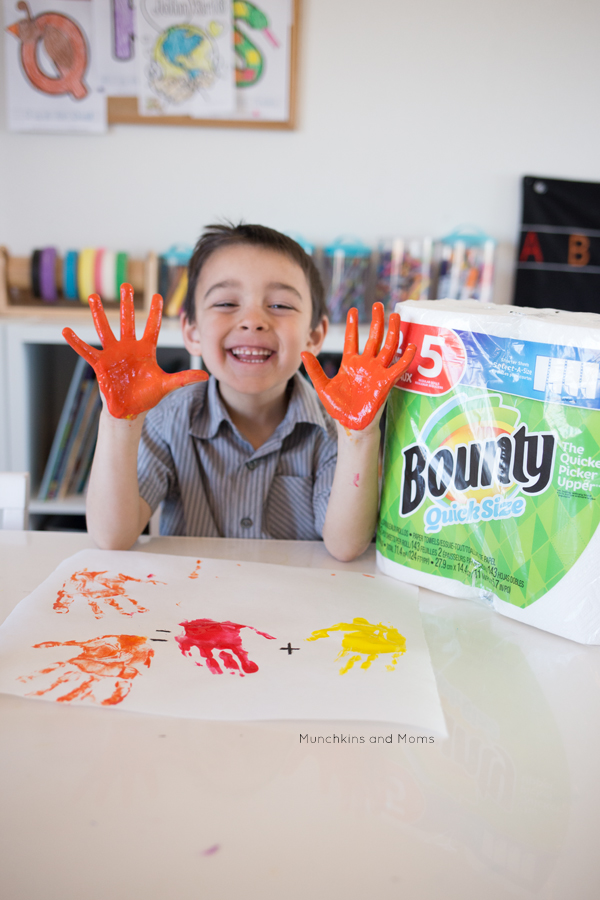 We used a black crayon to make an addition and equals sign as well!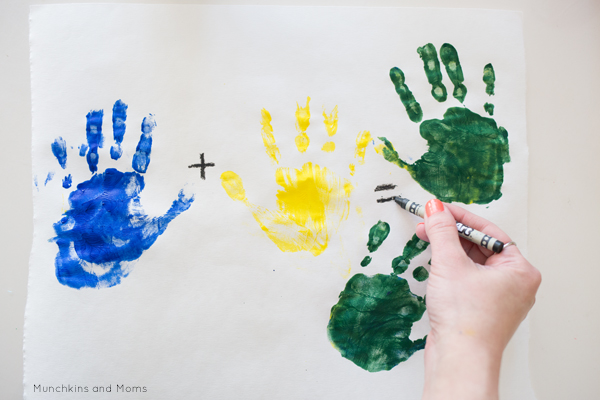 Side note: you could introduce the commutative property of addition by showing that red plus yellow makes the same thing as yellow plus red (emphasizing that order does not matter in addition. 1+2 equals the same as 2+1. Or red + yellow equals the same thing as yellow + red). Preschoolers don't need to know the term "commutative property" but this is a great way to show it before they officially learn it (building valuable background knowledge!)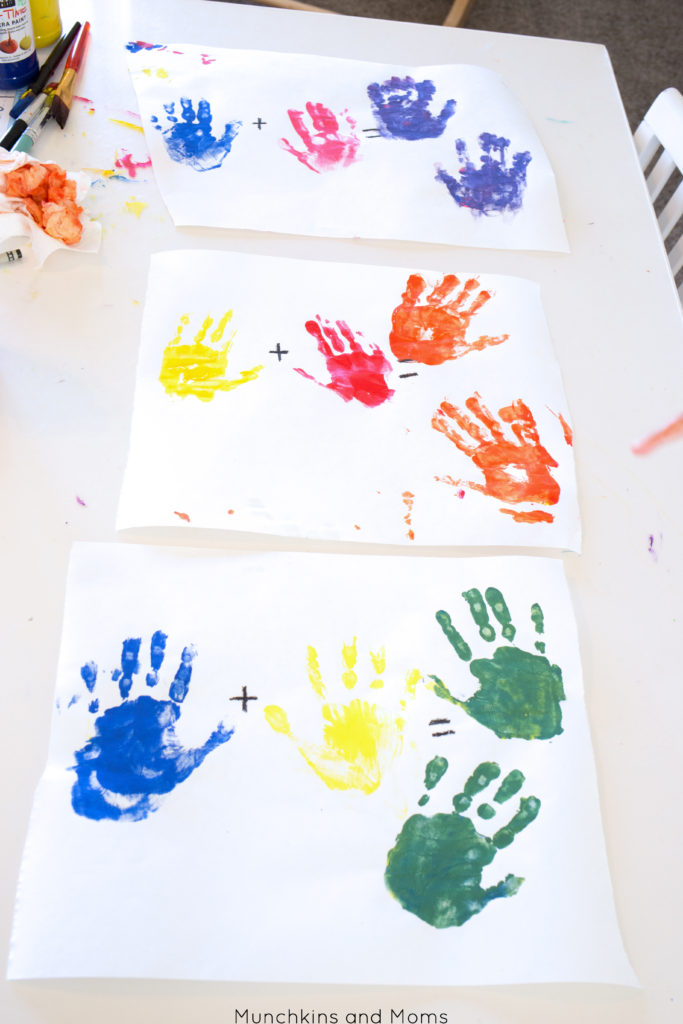 Messy Art Clean Up Tips
Now's the part of the post that you don't want to skip. Clean up is essential to any successful art project! I made sure we had Bounty Quick-Size Paper Towels sitting at the table ready for clean up. No walking to the bathroom and risk touching walls or inadvertently painting the faucet!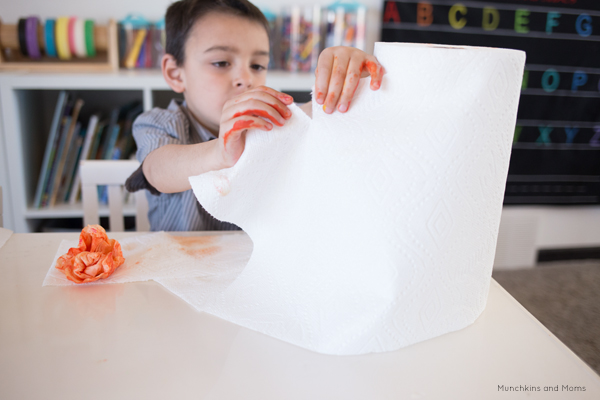 Luckily we are all stocked up on Bounty Quick-Size Paper Towels! Amazon has an amazing deal doing right now: Get 15 family rolls (which is the equivalent of 40 regular sized rolls) for $7 off! Here's whatcha gotta do to get this deal:
Add Bounty Quick-Size (linked here) to your Amazon shopping cart.
Apply the $2 Amazon coupon now!
Head to check out.
At check out, use the code 5QUICKBOUNTY for an additional $5 off!
That's it! Get your Bounty paper towel on and be ready for the next art project in your house <3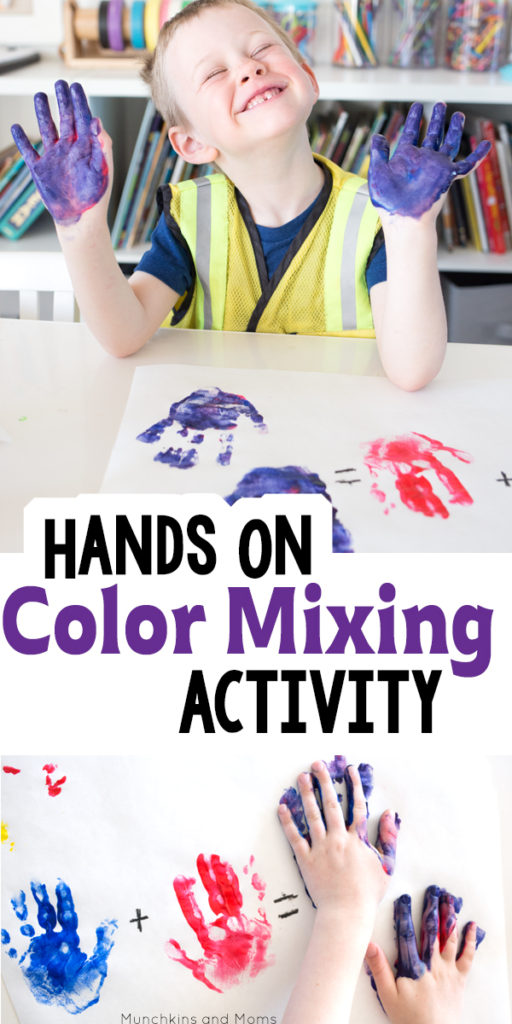 This is a sponsored conversation written by me on behalf of Bounty. The opinions and text are all mine.