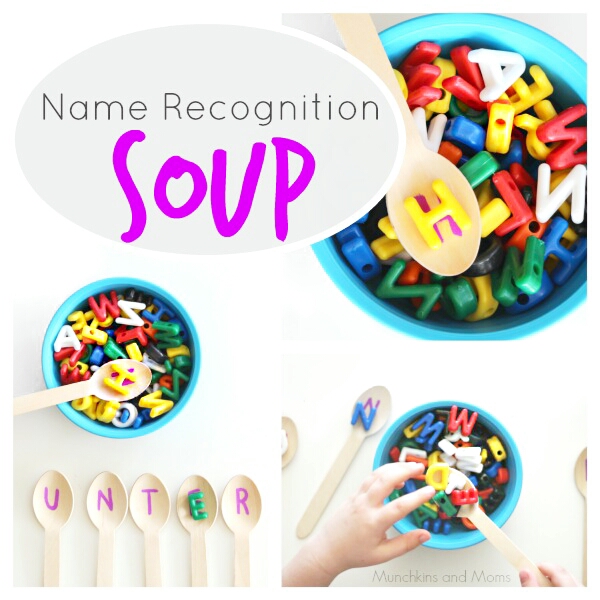 At about three years old kids start learning the letters of the alphabet and one very important sight word- their name! When we did name recognition activities with my oldest son, Cannon, I had a blast coming up with tons of different ways for him to learn his name through play. There were no flashcards or drilling, just simple and fun activities that we did together. Now it's Hunter's turn to start name recognition activities and I can't wait to come up with new fun ways for us to practice! This Name Recognition Soup was a great way to start us off.
This post contains affiliate links
Supplies
I labeled the spoons with each letter of Hunter's name and filled a bowl with our alphabet beads. See what I mean about easy set-up? In less than a minute we were ready to play a game finding the letters of his name!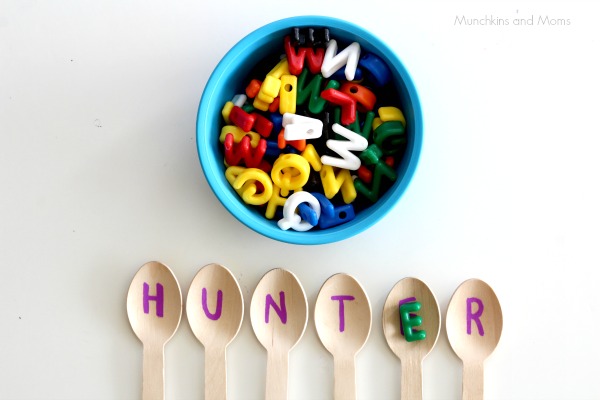 He was so sintkin' cute spooning through the soup and concentrating on finding the letters of his name!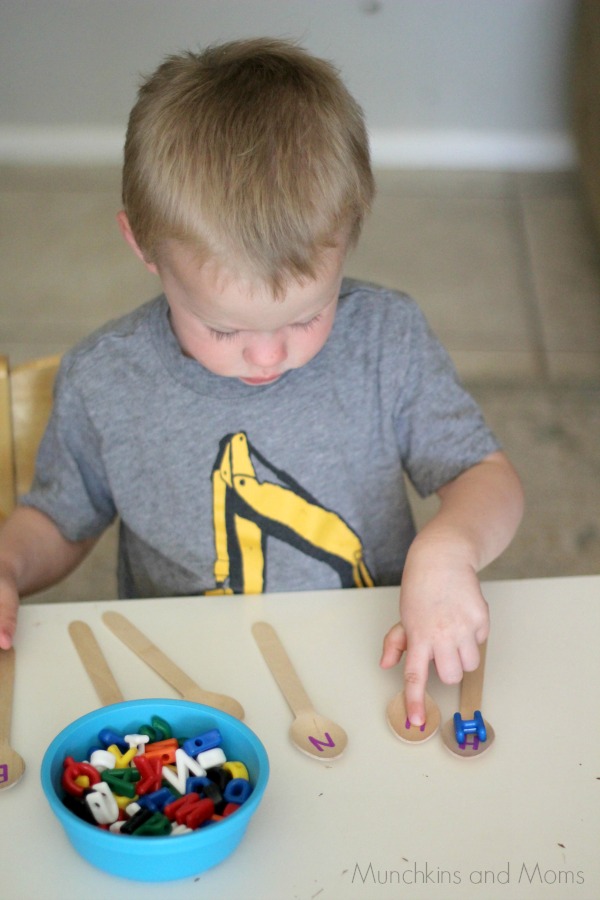 Just for reference Hunter was actually 2 years 10 months here. He doesn't yet know all the letters of the alphabet, but he recognizes several letters in his name so this was perfect.
We continued spooning for every letter in Hunter's name until he completed the activity. Since this activity really is a quick one, we extended it by either doing it again (see extension idea below) or doing some pretend play 🙂
Ways to extend the activity: Ask your child to find a specific colored letter, like a yellow H, to add another element of challenge to the activity 🙂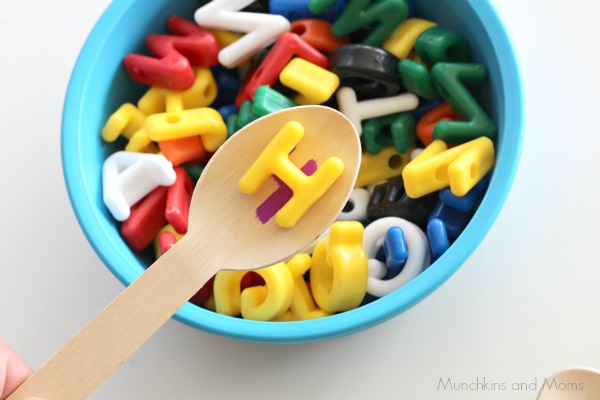 We probably did this activity three times in one day. Hunter felt special having an activity that was all his own (one-on-one game time is tough with four kids under four! He appreciated having this game, and me, all to himself!)
How do you like to practice name recognition skills with your toddler or preschooler? Tag me in your ideas on Instagram (and don't forget to follow us while you're there!)
Looking for a toddler-friendly version of this activity? Check out my friend over at Busy Toddler and see their Alphabet Soup!