We've been taking a lot more library trips lately, which in turn is inspiring a whole lot of activities based on books. Our latest was based on the Caldecott Honor book
Green by Laura Vaccaro Seeger
. Love this book. Just love it. If you're looking for a book that follows a storyline, this is not the right choice. However, if you're looking for simple text and beautiful illustrations that are more focused on concept than story, this book is for you!
Green
portrays the vast range of colors which we commonly describe as "green," The thick pages are also die-cut so the green from the previous page can be seen poking through to the next page. I love this feature because it invites further investigation of how the color greens are all related!
For this book I chose to offer a simple invitation to paint where the only shade used were various hues of green (of course!). I pre-mixed the
green paints
, but looking back I think it would have been a great learning opportunity for the boys to help me in this process.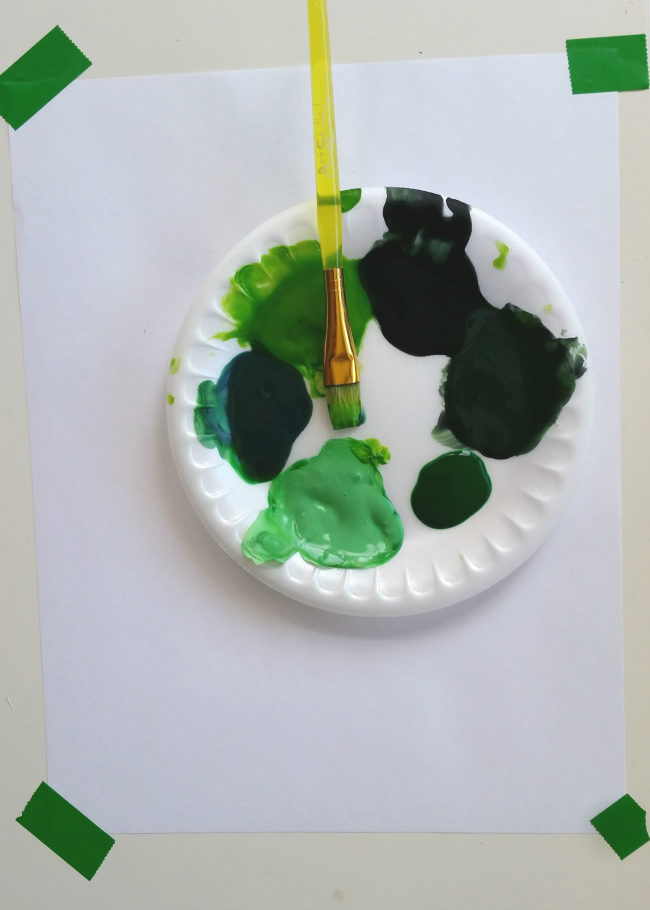 Some of our paints looked like colors described in the book: pea green, forest green, lime green, etc.The bottom green wasn't featured in the book, but it's my favorite type of green: mint green!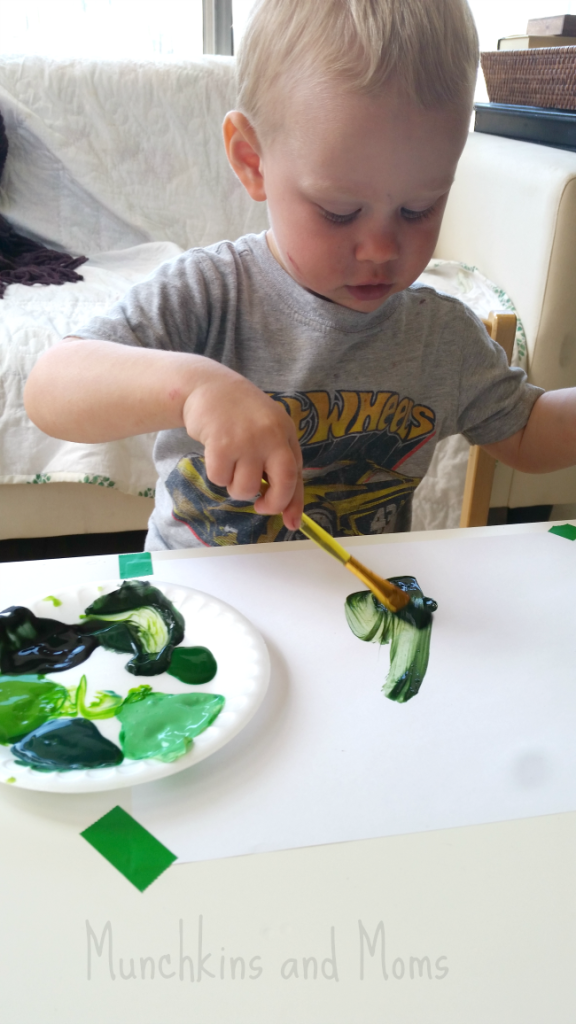 We started with paint brushes but at some point fingers and hands became part of way my youngest son explored the paint!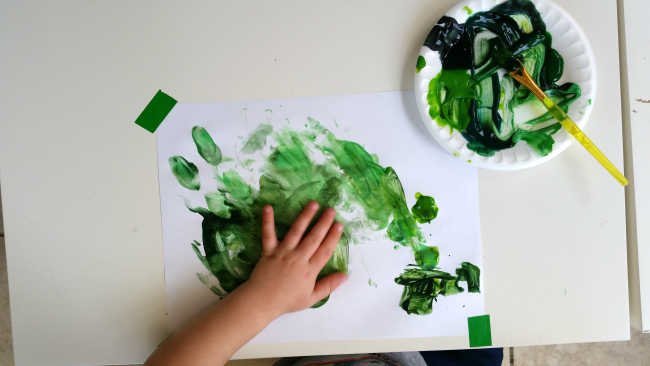 My older son and I collected green items from around the kitchen and yard. When the painting was all dry, we tried color matching our items with the painting. It was a great way to name the colors ourselves!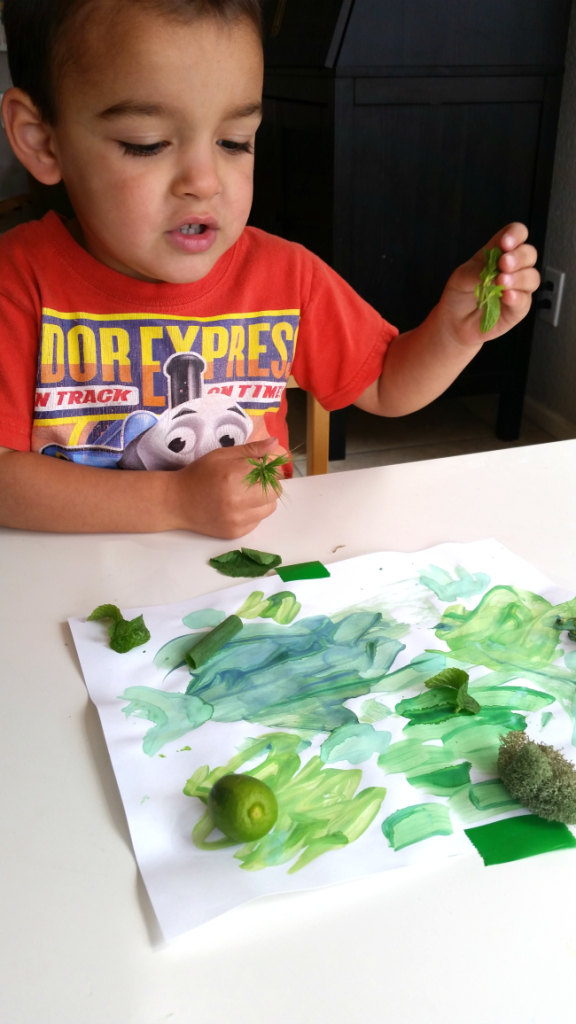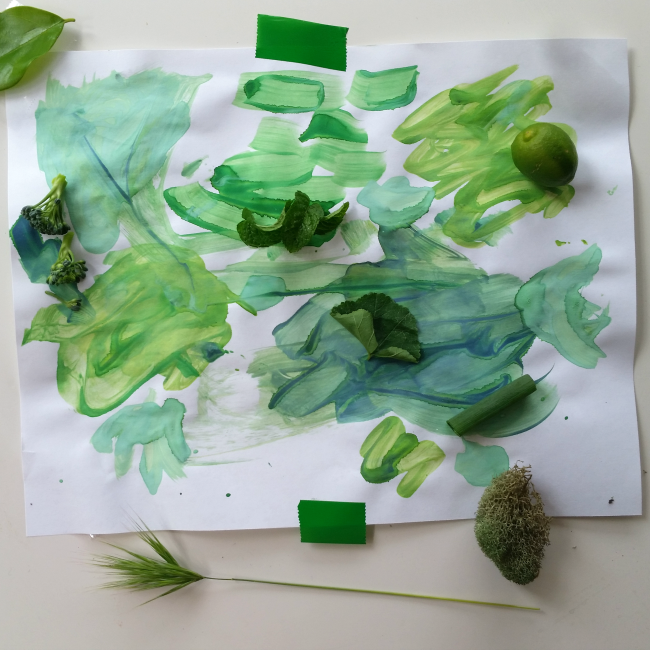 You can choose to use this as part of a tot-schooling unit on the color green, a St. Patrick's Day art activity, an Earth day art project, or a preschool color exploration! There's so many places you can take this project.
I'd love to hear how you're planning on using it with your munchkins! Leave a comment here, drop a picture on our Facebook Page, or tag Munchkins and Moms on Instagram! Can't wait to connect with you 🙂