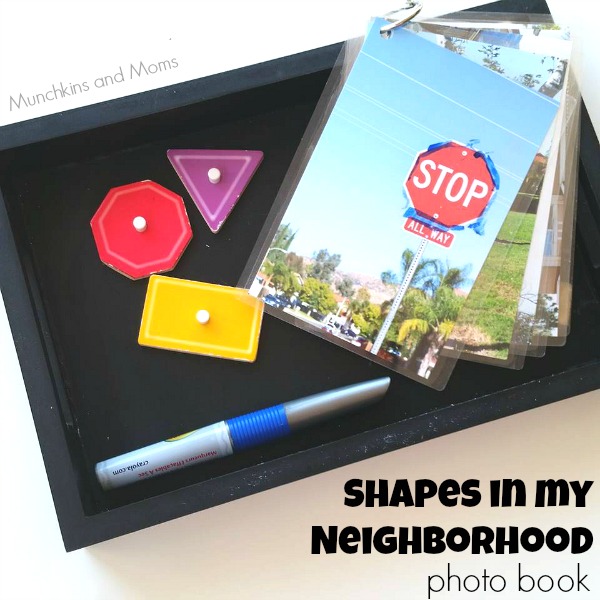 OK, this activity was fun to put together! My kids like to take walks and point things out in our neighborhood- cars, RV's, street signs, etc. So when I saw that the Early Childhood Education Team wanted to write posts around the theme "My Neighborhood," this project was the perfect fit for us!
This post contains affiliate links
Supplies
During a walk, I snapped a few pictures around the neighborhood of things my boys were familiar with: the park, stop sign, houses, the mountains, etc. (You can develop the photos at Shutterfly. Get 50 FREE prints here). Once I developed the photos, all I did was laminate them and add a book ring to make them into a simple book. My kids thought this book was crazy cool, by the way- they wanted to "read" it over and over again!
Inspired by the Leapfrog: Shapes in the Park cartoon, I gave my boys a dry erase marker and we went on a shape hunt in our photo book!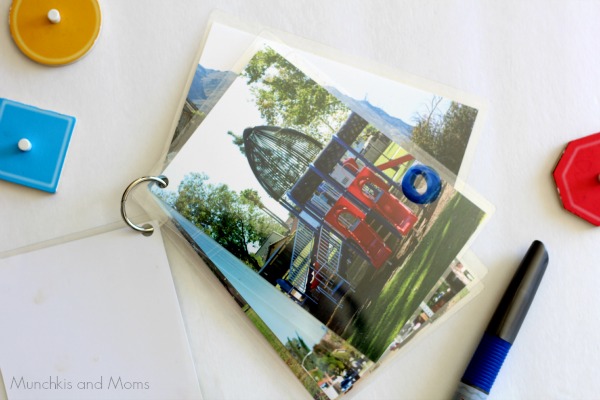 We found shapes hiding everywhere! It was so fun to see my three year old light up every time he spotted another one!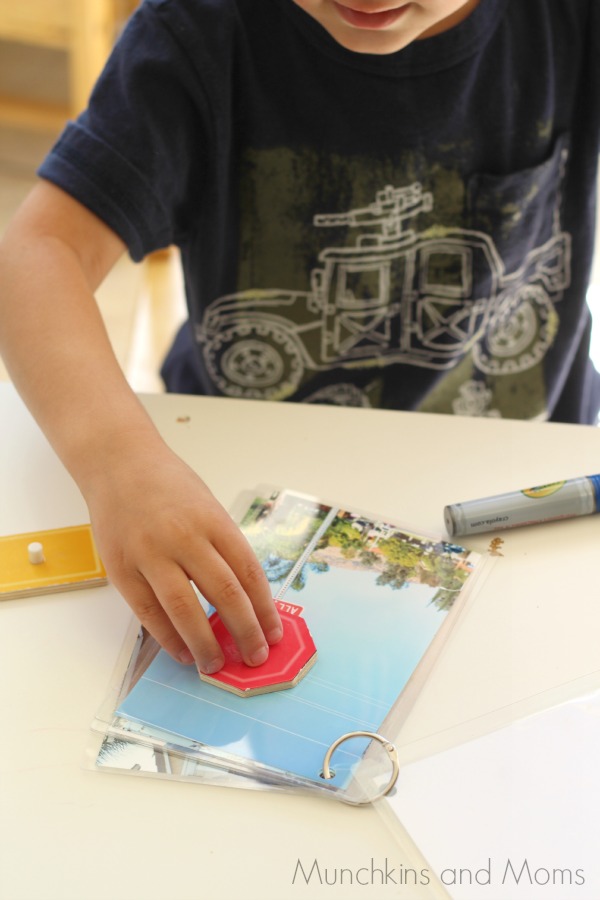 The stop sign was simple for him to identify as an octagon. We compared it with our puzzle shape and saw it was nearly the same size!
We also used dry erase markers to trace the shapes we found. The marker erases easily from the laminated surface so this activity can be done again and again 🙂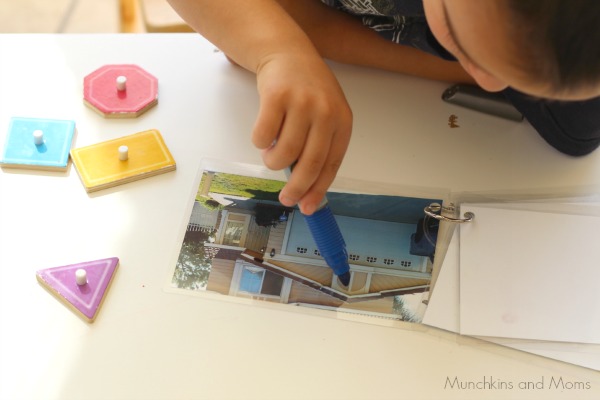 Ways to extend the activity: Count the number of shapes you find in each photo.
This activity was so much fun that I can't wait to make another photo book featuring more pictures from around our city! Places like the library, post office, and our church building would be awesome photos to include in our next book!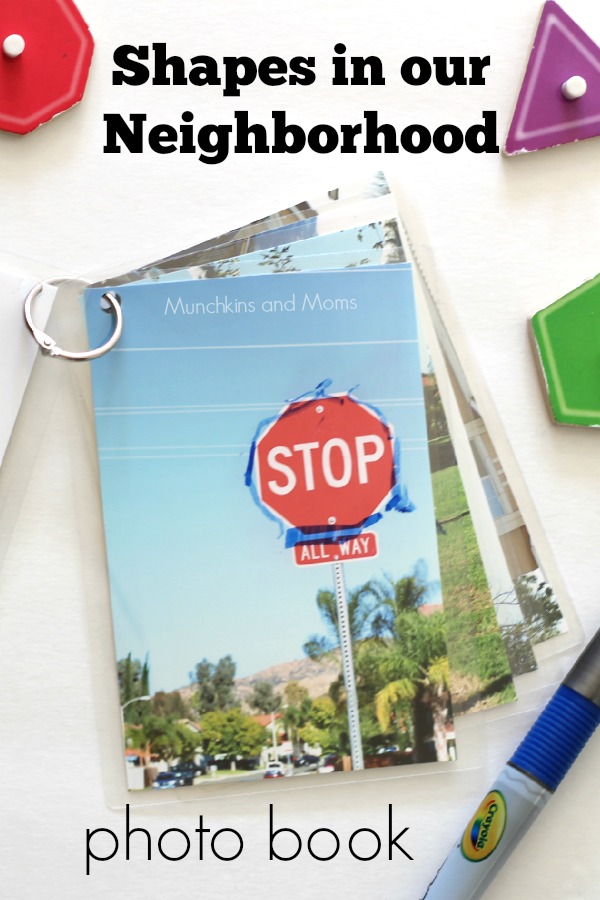 Check out all of the other neighborhood theme posts from the ECE Team below!
7 Ways to Grow a Reader on a Neighborhood Walk from Growing Book by Book
Word Family Houses from Rainy Day Mum
The Big Orange Splot Art Activity by Capri +3
Community Helpers Theme for Preschool: Bubbly Fires Science Activity! from The Preschool Toolbox
My Neighbourhood Preschool Math Color Sorting by Learning 2 Walk
Fireman Playdough Printable by Life Over C's
Kid Made Neighborhood Blocks from Still Playing School
My Neighborhood Community Helpers Guess Who by Tiny Tots Adventures