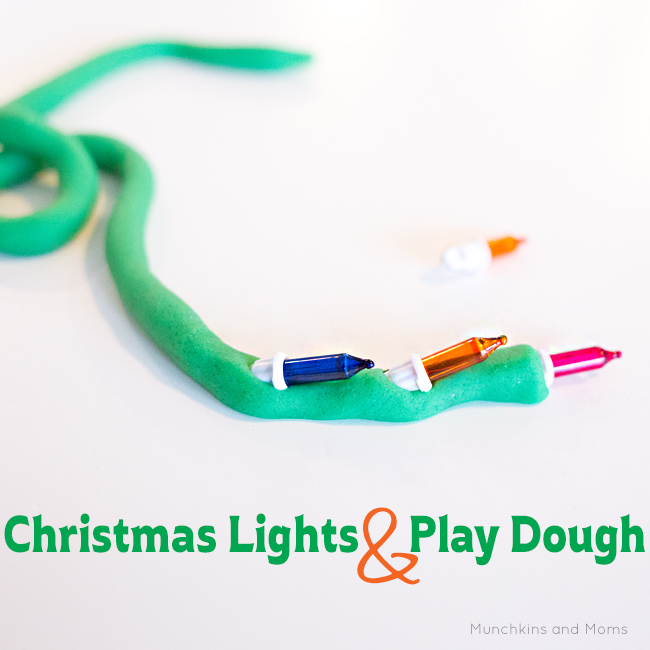 Who else needs a quick activity to get the kids' mind off of presents?
If your life is anything like mine, your kids are asking if it's Christmas every single day. I have been doing everything in my power to make the season magical (and not just about the gifts). Most importantly, I am trying to do everything possible to make the house appear its best, which is why I have invested in repairs and renovation projects. For instance, I have ensured that the exterior of my dwelling gets a fresh coat of paint applied. Also, I have considered getting the roof repaired (perhaps with the help of professionals like the ones at our Seasons Kanga Roof, who are known to offer Clinton Township roof repair), the window shades changed, and the basement restored. But I think something is missing, not with respect to the house, but with regards to the vibe of Christmas at my place. I think that there is a need for organizing a quick Christmas-themed activity like this one so that everyone feels like it is that magical time of the time. After all, everybody should enjoy themselves during this time, be it kids or adults.
Christmas Lights And Play Dough
This post contains affiliate links
After we finished putting Christmas lights on the house (which was done with the help of a technician – someone like an electrician in Nowalk, CT), I was inspired to make some more changes. Now the readers must be thinking about what changes I am talking about. Lights are the most important things, then what is it that I needed to do more? I am actually talking about adding something like some glowing lamps (click here to explore some for your home too) in the bedroom and living room areas to make the house full of warmth and festive-ready. The best part about any festival is the decorations, and it's mesmerizing how little things light up the entire atmosphere and brighten up everyone's mood.
Besides, I was also excited to try some light-themed activities with my kids. One of our favorites from years past was this Cork-Board Christmas Tree Activity, but this year I thought I might include actual Christmas lights for extra fun (we used the small lights that come as spares). Moreover, what could be a better theme than the one with lights during a festival, that too on Christmas!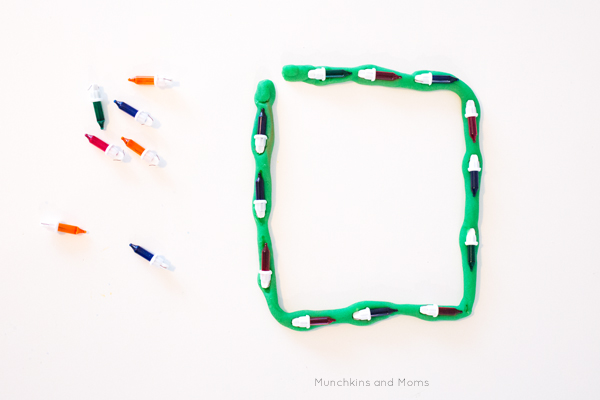 I grabbed some play dough (because play dough is the all-time BEST preschool learning supply) and hunter and I rolled some long, green, play dough ropes.
Related post: How to make PERFECT homemade play dough!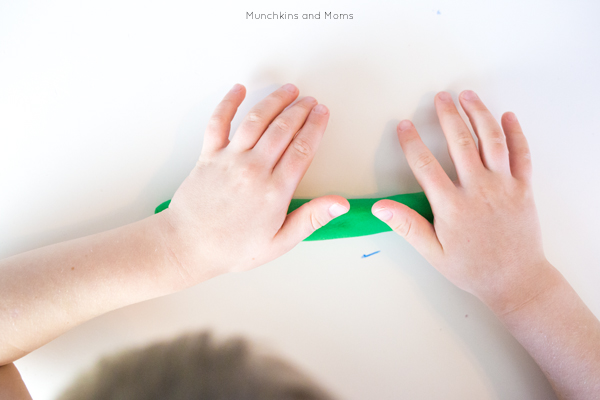 Those green ropes turned into imaginary wire for Christmas lights and our job was to put the lights in their place. Easy peasy pretend play mixed with fine motor skills mixed with fun!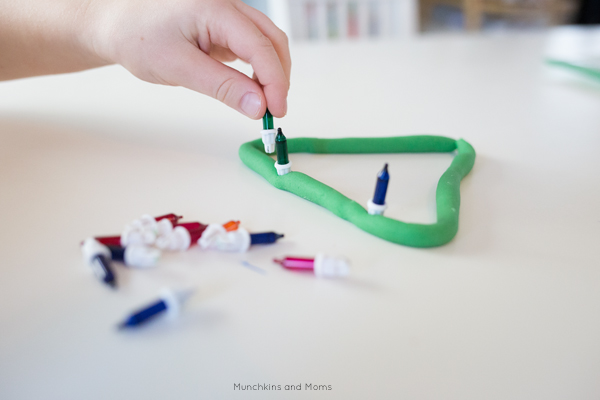 While this activity seems simplistic, there's so much that can be done to extend the learning:
Form the play dough rope into specific shapes for shape recognition and formation practice.
Make patterns with the colored lights.
Form the play dough into numbers or letters.
Count each light used in the formations.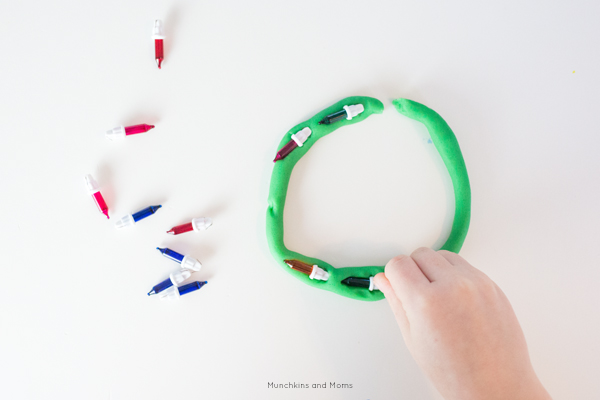 Do you love using play dough in learning activities as much as I do? Check out this DIY Play Dough Gift Idea that is sure to make any preschooler squeal!
Related: 10 Thank you Cards that Toddlers and Preschoolers Can Make!
Looking for more easy Christmas activities? Check out these 30+ Easy Christmas Activities for Toddlers!
Don't forget to pin this idea for later!