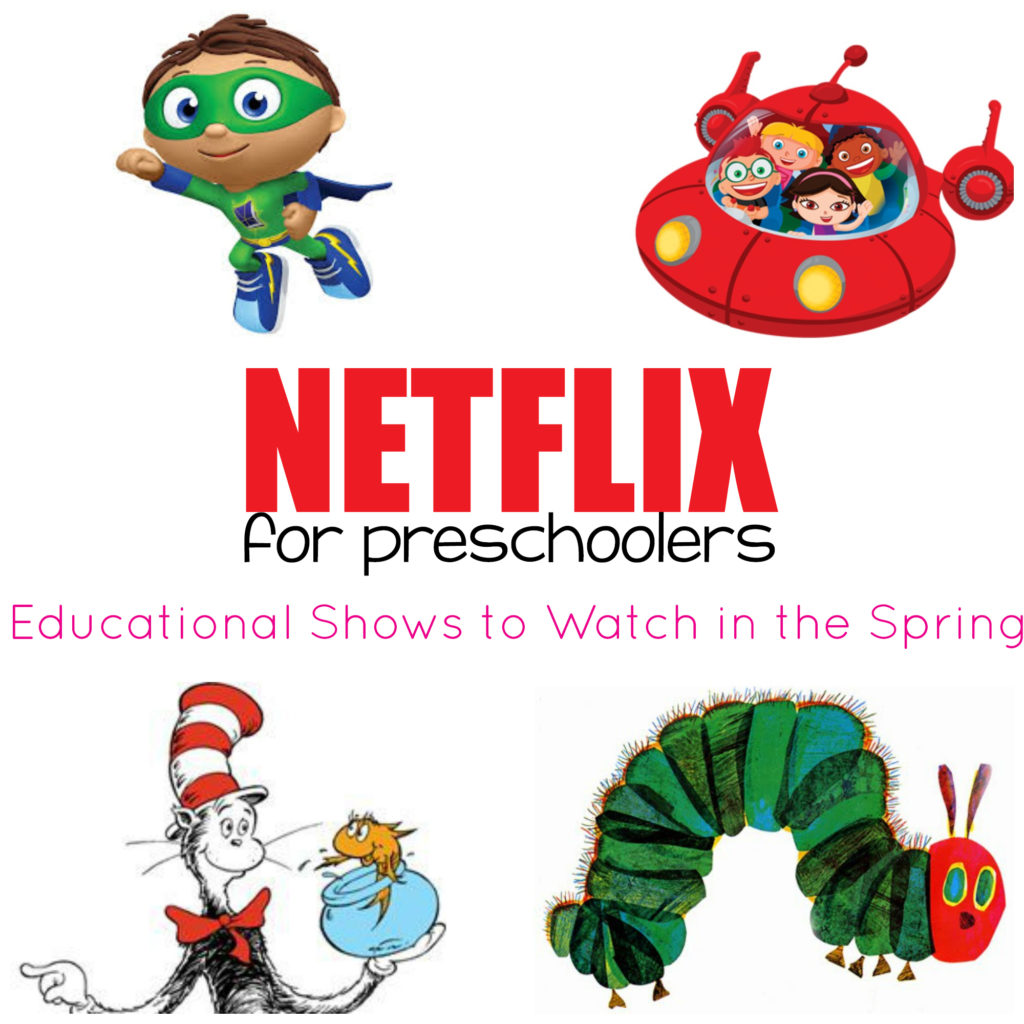 Homeschool mom confession: I totally use educational programming to supplement our home preschool lessons.
Usually my four-year-old gets to watch them when his younger brother naps- it is precious quiet time that we all look forward to each day! Unfortunately, I recently found out that Netflix is no longer showing some of our favorite preschool shows (think Wild Kratts, Daniel Tiger, Curious George…) So I set out to make a list of all the educational shows I could still find (there aren't many left), organized by season.
Here are the spring-related shows you can add to your plans this year:
Key: S1E2 means "season 1 episode 2"
Little Einsteins
S1E19 O Yes, O Yes it's Springtime
S1E27 A Brand New Outfit
Octonauts
S3E11 The Great Arctic Adventure
Super Why
S3E11 Jack and the Beanstalk
Mighty Machines
S2E6 All About Recycling
S2E13 On the Farm
The Cat in the Hat
S1E1 Show me the Honey
S1E3 Nest Best Thing
S1E16 Chasing Rainbows
S1E28 Flutter by Butterfly
S1E40 Spring and Summer
The Very Hungry Caterpillar
(A short cartoon of the book)
This list is continually being updated. If you have any shows that I missed, please leave me a comment below!
Pin this for future use!