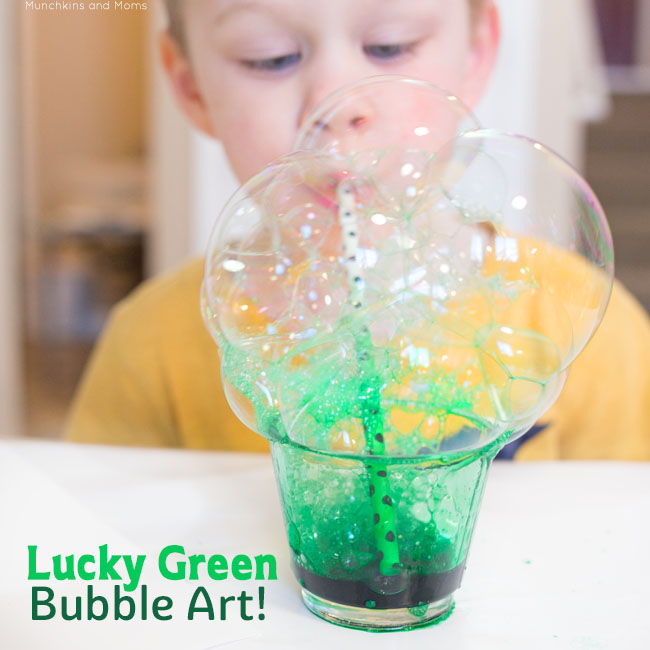 St. Patricks Day is on its Way!
Do you celebrate St. Patricks Day? I'll be honest, it isn't on my top 10 list of holidays. And other than wearing green to avoid being pinched, I never really celebrated it in school, either. But nowadays I'm seeing all sorts of fun ideas to do for St. Paddy's Day! I think my favorite are the Leprechaun traps- what a great way to incorporate S.T.E.A.M. (science, technology, engineering, art, and math) education into the holiday!
Today we worked on a little bit of St. Patricks Day themed art. I'm creatively calling this project "Lucky Green Bubble Art" because at the end of the project, I think the artwork looks like a field of lucky green clovers 🙂
Supplies
This post contains affiliate links
Cup
Dishwashing or hand soap
Paper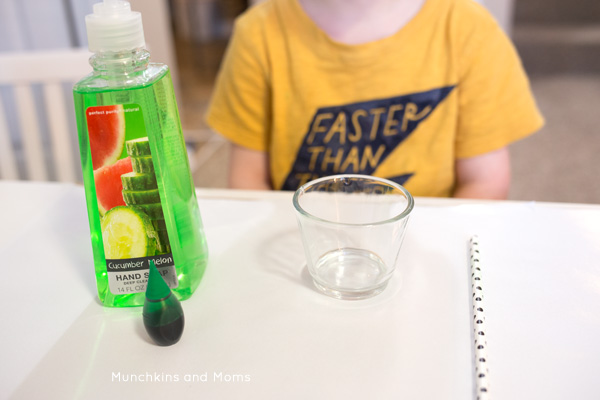 To start the art project, we placed some soap at the bottom of a cup, then added a little bit of water and green food coloring. Thats it! A little bit of prep led to tonsssssss of process-art fun!
My preschooler added the straw to the cup and started blowing billows of beautiful green bubbles! (make sure to emphasize that this liquid is not for drinking!)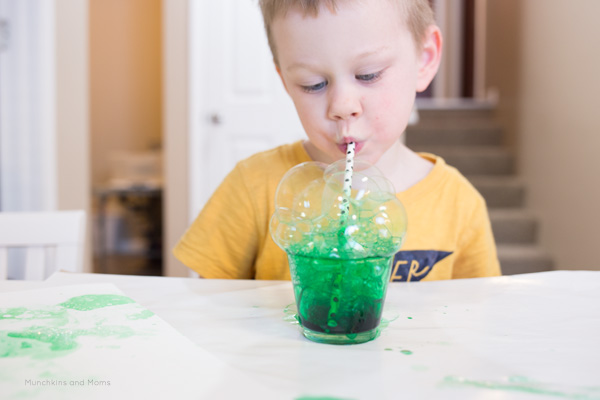 Blowing the bubbles was a fun experience in and of itself!
Note: Make sure to cover your work surface with newspaper, butcher paper, or just take this outside. I would hate for the food coloring to stain your tables!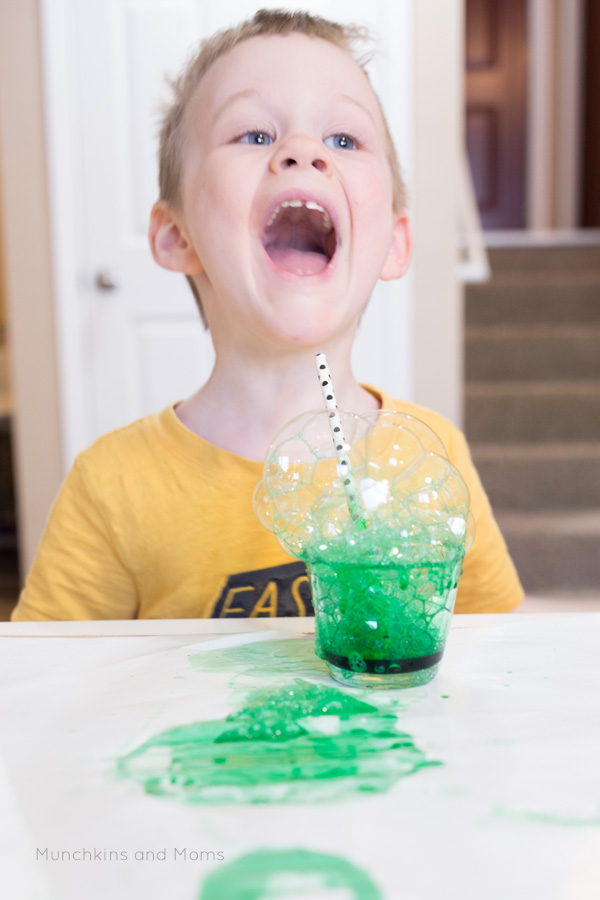 After the bubbles were nice and puffy, we placed a piece of paper onto of it to create bubble-riffic art prints!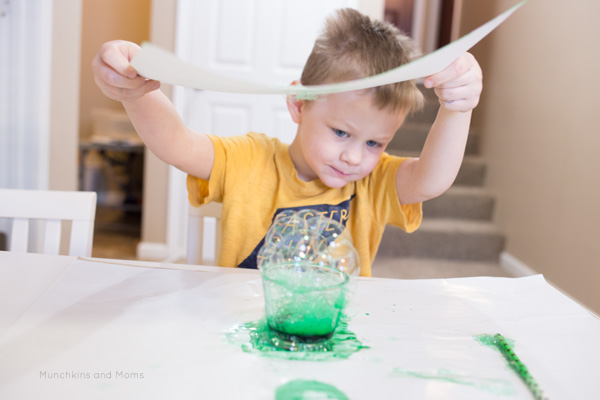 We did this process (blow bubbles, smash them with paper, blow more bubbles…) over and over until the paper was full of green, bubbly, process art!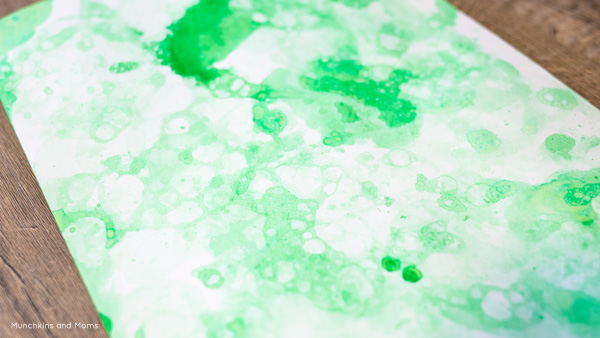 If you look closely, you might even find a lucky three leaf clover pattern in the prints! 🙂
Don't forget to share your finished art prints with us on Instagram, I'd love to see how yours turn out!