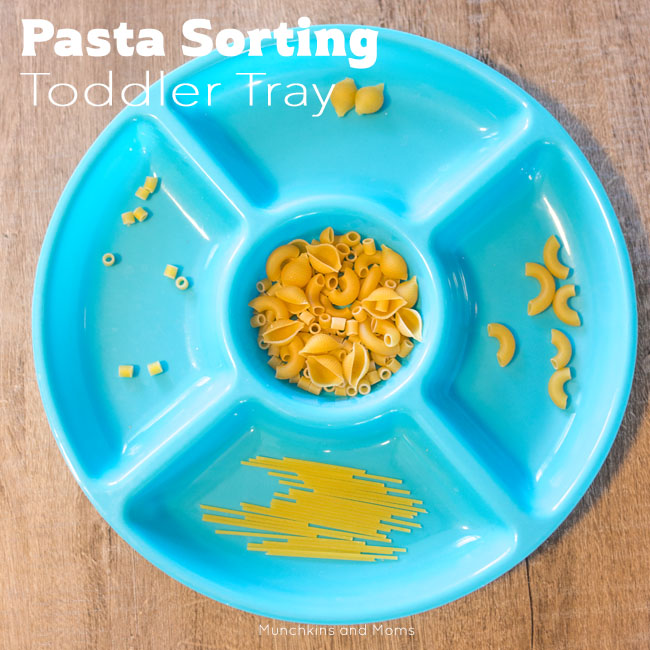 Pasta is life in our house.
We eat pasta all. the. time. It is a staple! So naturally, we have at least four different kinds of pasta in our cupboards at all times. Tell me I'm not alone in this…
The other day I was cooking (pasta, obviously), and I needed to keep the kids occupied. We had just done three days of the Toothpick Drop activity and I needed to mix it up a little bit.
Keeping the kids busy while I cook dinner is easily one of the hardest things I do allllll day. Everyone's hungry, borderline hangry, and the kids are nearing bedtime routines. Their dad is working the night shift so I'm doing it alone and need SOMETHING to engage my kids for a while. That's when all that pasta staring me in the face became part of a simple sorting activity!
Supplies
This post contains affiliate links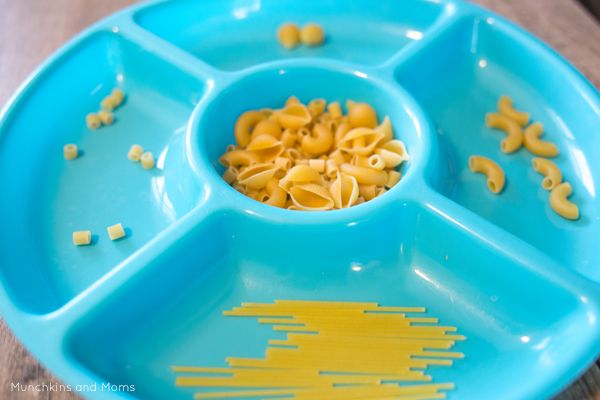 Various types of pasta
Tongs (optional)
I set the pasta in a divided tray and called my three-year-old to help me sort it. My little guy is a natural helper, so asking him to help me separate the pasta for dinner was something he was happy to help out with.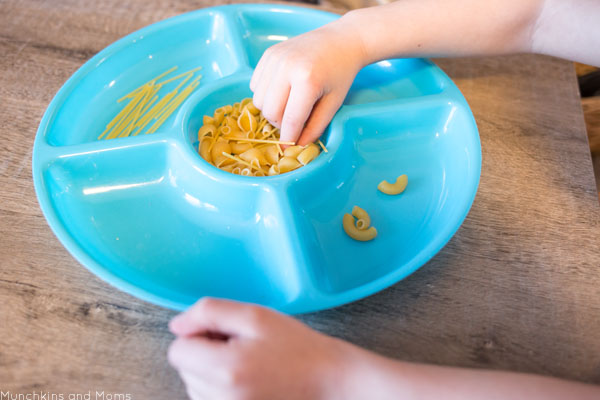 The visual discrimination skills this activity worked was great to help my son slow down and examine each piece of pasta before sorting. Since he couldn't immediately sort by color, this was a great way to extend his understanding of classification and sorting items by attributes other than color.
If you have a pair of tongs handy, you can turn this into an opportunity for fine motor practice as well! These handy little tongs work great for sorting activities like this!
Ways to extend this activity:
Ask your child to count each type of pasta in the tray
Make patterns with the pasta on the table
Thread the small, round pasta onto the spaghetti noodles
Between the sorting activity and the extension ideas, I was able to make dinner and scroll Instagram for a little while while the food cooled- winning!
Not enough different pasta in the house to pull this one off tonight? That' OK! Try this Bean Sorting Activity from Busy Toddler! 
And don't forget to pin this idea for later!