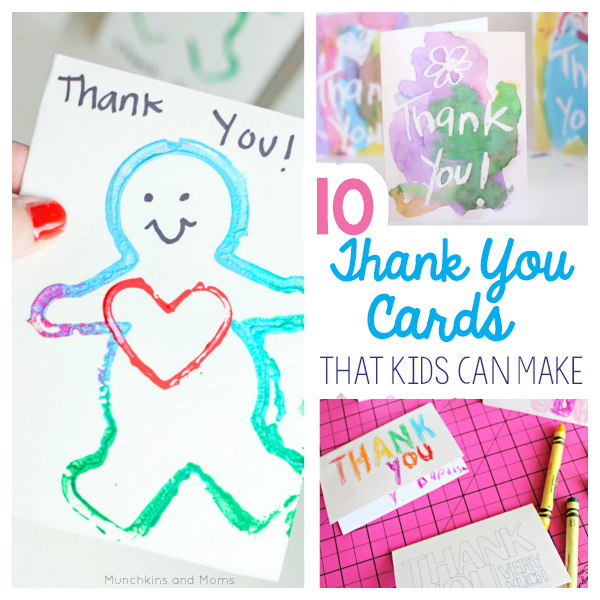 With Christmas over, toys opened, and clothes tried on, it's time now to take a break and thank the ones we love who made Christmas so special for our little munchkins. Here's a collection of 10 toddler and preschool made thank you cards to help teach gratitude to our little ones:
This post contains affiliate links
I love the beautiful watercolors that reveal the words "Thank You". A super simple card that toddlers can definitely partake in.
I think these would be super sweet to send to loved ones far away who didn't get the joy of seeing gifts being opened.
Perfect for preschoolers and a cute way to say "thanks"
While toddlers may not be able to scribble their names, they can stamp their handprint signatures for the lovely gift givers.
This is legit. Easy and cute. Perfect for the kids who love to color!
Love how bright and bold these are!
I love that these cards include a little bit of sparkle!
Whoa. These are way cool! I'm not super techie- but for those that are, this looks like a fun way to send out your thanks!
ANOTHER bonus idea!!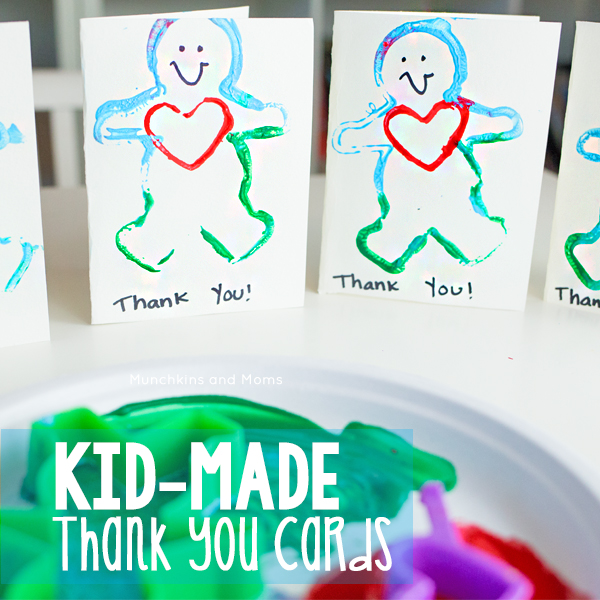 These kid-made thank you cards
are easy-breezy! Since I wrote the post after I originally wrote this list, they are added here a bonus to the ten already fabulous ideas above <3
Hope these card ideas inspired you to make your own today 🙂 And don't forget tots can also help peel stamps and address labels for extra fine motor practice. Even taking a trip to drop the letters off at the post office would be a fun learning opportunity for them!
Be prepared for the occasion with these heavyweight blank cards which include envelopes!
And just for fun you might want to finish off the cards with this stamp on the back! It's sure to make the recipient smile 🙂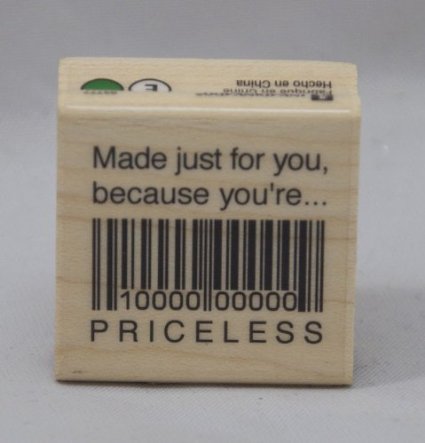 Don't forget to pin this post for later!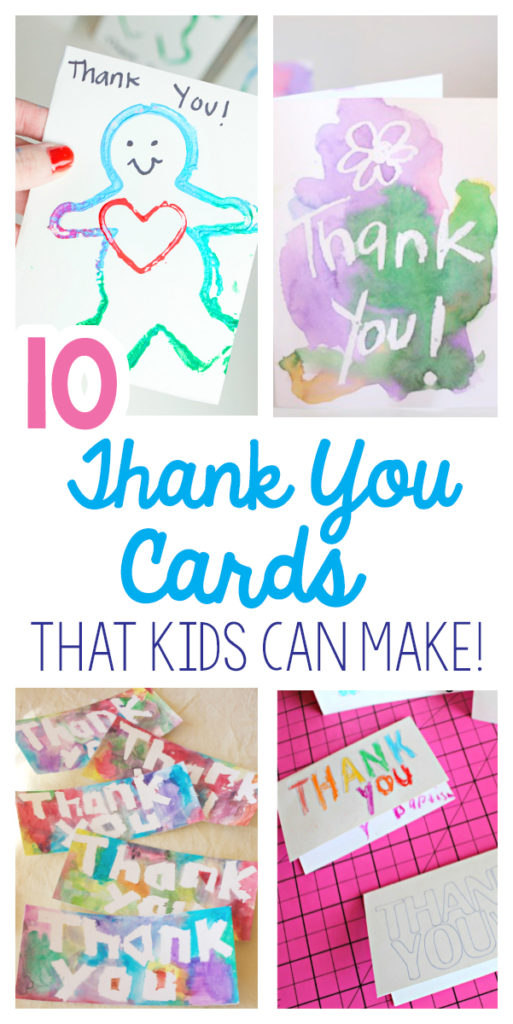 Looking for more educational activities for your preschoolers? I've got you covered!
I've got 20 preschool unit plans that will help you teach your littles all year long! And right now we have an incredible sale that you don't want to miss!